Your guide to EDC's 8 stages and over 200 acts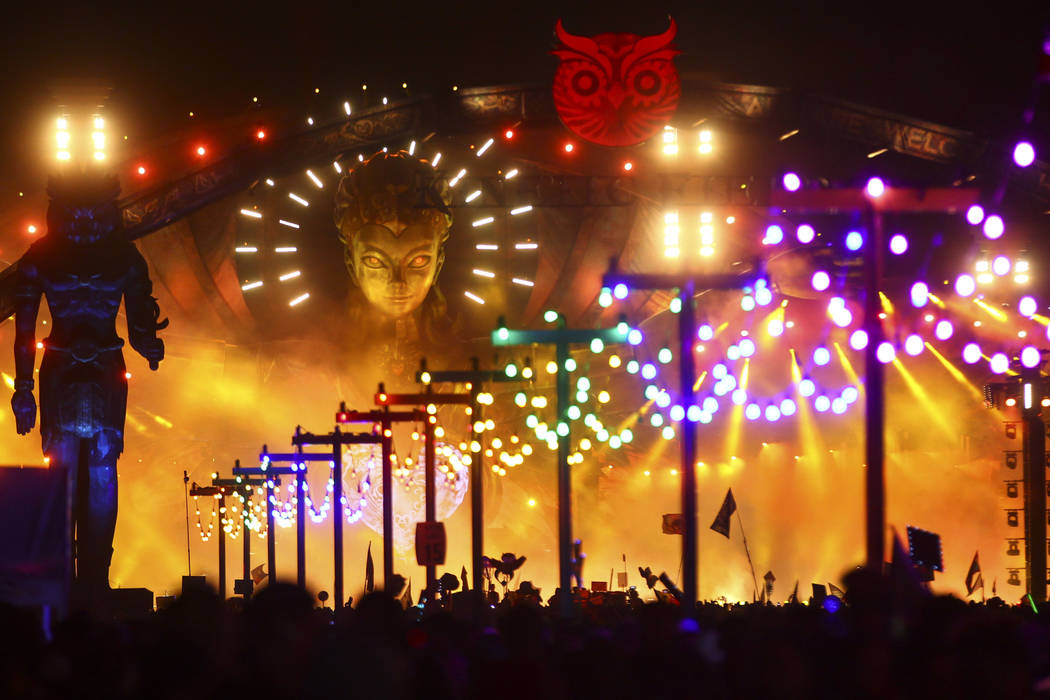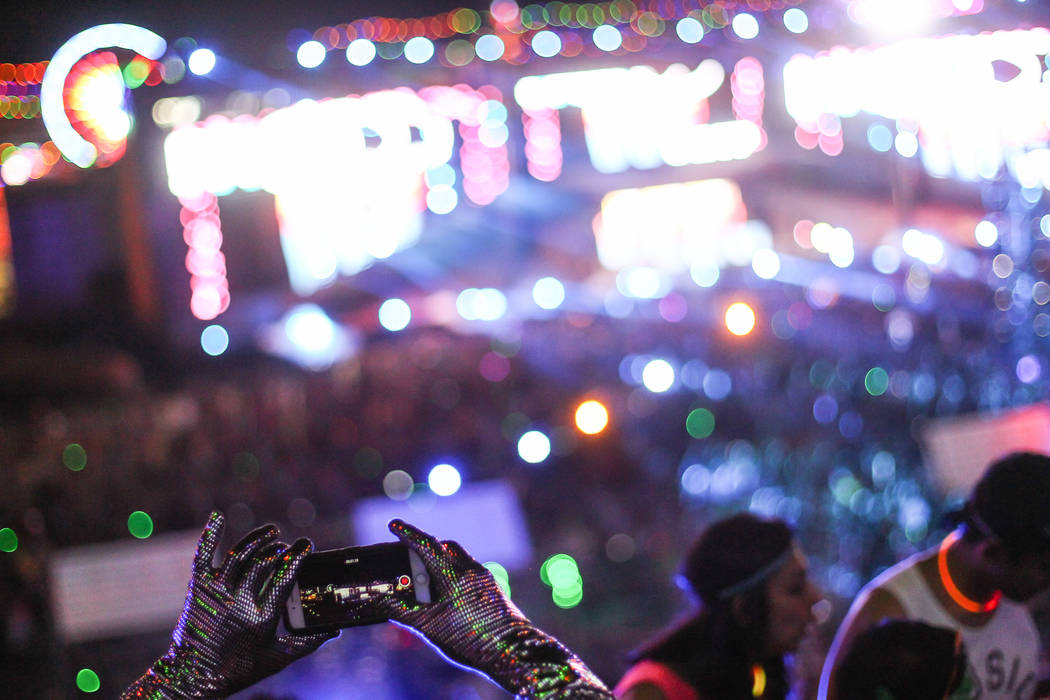 You don't have robot legs or the ability to get a blood transfusion with Red Bull, but here's the next best thing.
Surviving the three-day, dusk-till-dawn revelry of Electric Daisy Carnival is a test of one's endurance and the perspiration threshold of fuzzy footwear.
As always, we're here to help you navigate EDM's biggest annual stateside event.
There are plenty of new developments at EDC 2018, namely a move from June to May, the introduction of on-site camping and the debut of the Stereo Bloom stage.
With more than 200 acts commanding eight stages, there's an overwhelming amount of performers to take in alongside a glowing, pulsating maze of carnival rides and art installations.
It's a lot to digest, but for a quick primer, here are three acts on each stage we recommend:
Kinetic Field
The biggest concert stage in North America routinely hosts the biggest names in EDM.
■ Diplo: Yeah, he's a ubiquitous presence at EDC and increasingly in the pop music mainstream, but like that big budget popcorn flick with the summer premiere, Diplo is meant for moments such as these.
■ Spaceprodigi: This 17-year-old prog-house prodigy has to be the youngest performer ever to hit EDC's largest stage.
■ Kygo: The Norwegian superstar's trop house frequently registers as a cool breeze on a sweltering day, a metaphorical tempering of the heat always welcome at this hot and sweaty dance music marathon.
Cosmic Meadow
The only stage with grass, this is the place to catch those acts who don't always fit the EDM mold.
■ Khalid: This 20-year-old R&B ingenue is EDC 2018's most welcome outlier.
■ Mike Will Made It: It'll be a hip-hop hit parade when the man behind chart toppers from Kendrick Lamar, Rae Sremmurd, 2 Chainz and more hits the decks.
■ The Binches: L.A.-based running buddies Dotcom, Kayzo, Ookay and Yultron unite for this EDM supergroup. Three of the four are performing individually at EDC before coming together, Voltron-style here.
Circuit Grounds
"Epic melodies" provide the connective tissue here.
■ BlackGummy: Thematically grim, dystopian techno that sounds like "Blade Runner" looks.
■ Yellow Claw: This Dutch duo made up for DJ Khaled's disastrous EDC showing last year with a riotously received performance immediately afterward. Imagine what they'll do this go-round with a less embarrassing lead-in.
■ Mariana BO: A classically trained violinist, BO brings her bow on stage, playing her instrument over an EDM backdrop.
Neon Garden
Deep house and techo bloom in the Garden
■ Charlotte de Witte: De Witte makes her EDC debut with aggressive techno as dark as the sunless winters in her native Belgium.
■ The Black Madonna: "Dance music needs riot grrrls," the Chicagoan contends in her bio. At least she's doing her part to reduce the deficit.
■ Green Velvet: Go Green with this Chicago house and techno luminary, who's been keepin' it surreal for decades now.
Basspod
The name says it at all. The place to frequent if you're into low frequencies.
■ Black Tiger Sex Machine: This masked Canadian trio and their inverted cross imagery bring Satan and electro pugilism together at long last.
■ Pendulum (DJ set): These Aussie electro rockers have proven themselves capable of making Metallica dance-floor friendly via their remix of "Master of Puppets." Bust a move — or maybe a collarbone.
■ 12th Planet B2B Kill The Noise: Put your protective earplugs to the test when these dubstep heavyweights come together to tear apart the Basspod.
Wasteland
The hardest of the hard throw down at this apocalyptic-themed stage.
■ Angerfist: Remember that scene in "Happy Gilmore" where the titular character hits the batting cage and takes a series of fastballs to the chest? That's what catching this hockey mask-sporting Dutchman is like.
■ DJ Stephanie B2B Lady Faith: The Iranian Lady Faith, the self-professed "Queen Bitch of the Universe," teams up with fellow badass DJ Stephanie for a good-ol' fashioned hardstyle pummelling.
■ Darksiderz B2B Mekanikal: Darksiderz is as heavy as his death metal influences. Mekanikal favors bass levels capable of roiling intestines like a bowling ball to the gut. Wear a helmet.
Quantum Valley
The destination for "timeless trance" and a lineup heavy on scene forebears.
■ Markus Schulz: This EDC vet and trance mainstay always seems to turn in one of the most memorable sets of the weekend.
■ Dash Berlin: Party "Till the Sky Falls Down" when Berlin, who's also playing the Kinetic Field, comes with a classics set here.
■ Paul Van Dyk: Van Dyk is like the AC/DC of trance, giving the die-hards what they want year after year without ever growing old.
Stereo Bloom
New for 2018, this stage is curated by Insomniac Records and mostly features up-and-comers being groomed for bigger EDC stages.
■ Dateless: Dig "Santana III" and jack-hammer beats? Then check out Dateless' blend of Latin percussive flourishes and concussive EDM.
■ Volac: From Russia with love of tech house comes this bass-fetishizing duo.
■ Jessica Audiffred: "The Queen of Mexico's trap and bass scene" looks to add to her court at EDC.
Contact Jason Bracelin at jbracelin@reviewjournal.com or 702-383-0476. Follow @JasonBracelin on Twitter.