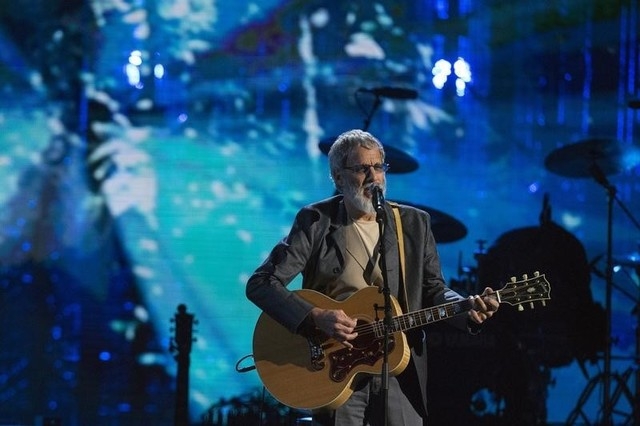 LONDON — Singer-songwriter Yusuf, who was Cat Stevens until he converted to Islam, has announced a new album and a tour that will take him to Britain, Canada and, for the first time since 1976, to the United States.
Yusuf's first new studio album in five years, "Tell 'Em I'm Gone," will be released on Oct. 27, his record label Sony announced.
The album features musical contributions from Richard Thompson, blues harmonica legend Charlie Musselwhite, singer-songwriter Bonnie "Prince" Billy, Tuareg group Tinariwen, and guitarist Matt Sweeney, a press release said.
It also was announced on his website that the singer, who was popular in the late 1960s and early 1970s for hits like "Wild World," "Matthew and Son" and "Peace Train," will kick off his "Peace Train … Late Again" tour in London on Nov. 4 and play Toronto on Dec. 1, with stops in Boston, New York, Chicago, San Francisco and Los Angeles, December 4-14.
"Although I was to venture through many lyrical terrains, melodious valleys and cadences during my fifty-year musical and spiritual exploration, and though many would agree that I have covered a lot of ground, there was always one path I meant to take," Yusuf is quoted in the press release. "Hidden in the background behind my renowned troubadour persona lurked an R&B alter-self waiting to be let free.
"What's powerful and profound, to me, is the overall message which emerged, lyrically. It suddenly stared me in the face: the innate struggle for Freedom! Isn't that what most human beings dream of? Music and the Blues particularly was a means of escape for many chained to the destiny of the rich and powerful."
The album was produced by Yusuf and veteran American record producer Rick Rubin.