Nancy Reagan's war on drugs was personal for Frankie Scinta
March 12, 2016 - 11:33 pm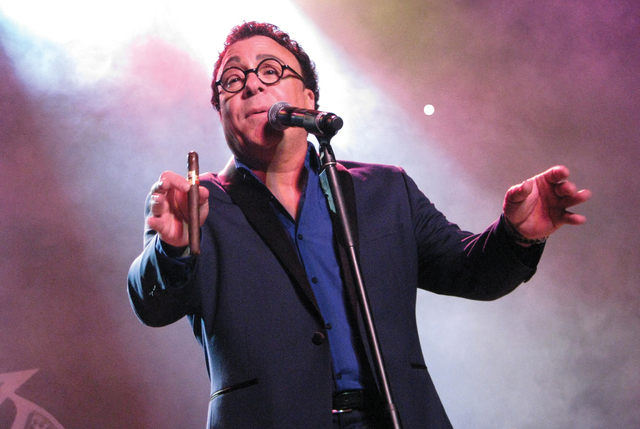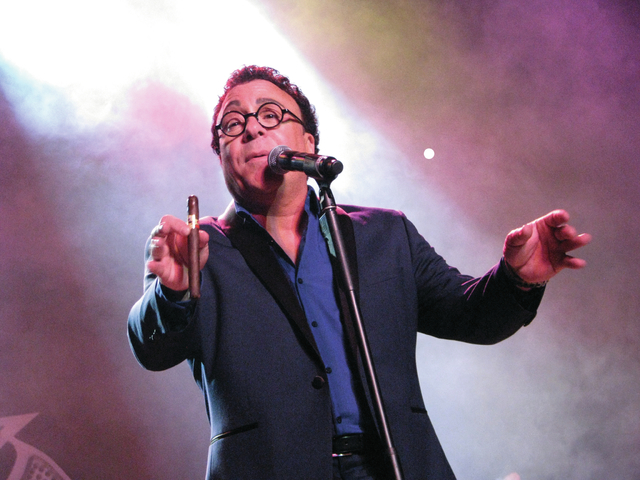 Frankie Scinta was unraveling from cocaine, a habit that was jeopardizing the future of his prominent musical family.
The worst day?
"The day I quit is the day I body-slammed my 2½-year-old son (Frankie Jr.) for trying to wake me at 4 p.m.," said Scinta, the family group's lead singer. "After he hit the floor, I picked him up and he started crying. He was crying. I apologized and quit cold turkey."
Former first lady Nancy Reagan played a big part in his recovery, Scinta said in an interview on Friday.
After the 1986 incident with his son, Scinta began writing a song he titled "Drug Free America."
"We had a choir. My sister (Chrissi) was in it, and my brother, Joe," he said. In 1988, a TV station in their hometown of Buffalo, New York, shot a video and sent it to the White House.
"Nancy invited me to perform it in front of the Reagans," said Scinta, during the 1988 National White House Conference for a Drug-Free America.
The first lady, who died last week at 94, had championed the "Just Say No" anti-drug campaign during her husband's presidency.
Scinta's song was used as a public service announcement in the U.S. "War on Drugs."
"After that I toured the country for almost 10 years doing seminars and drug-free concerts, I did a parade with Oprah Winfrey in Chicago," Scinta said. "My song was the theme song for the parade."
Without that song, he said, "I would have been dead."
The Scintas, who moved to Las Vegas in 2000, perform at the Plaza through May.
'Sharknado'
R-J colleague Mike Weatherford and I took our acting skills to, ahem, new heights last week on the "Sharknado" set.
We were invited to shoot a scene for "Sharknado 4" on Wednesday on the 108th floor of The Stratosphere.
If we make the cut, you'll see us fleeing for dear life as the sharks begin dropping out of the tornado-filled sky and landing on top of the Stratosphere.
During our chat on the set with Ian Ziering, the film's star, he revealed he was keeping a secret when he joined the Chippendales here in June 2013.
He wasn't volunteering any information about his role in SyFy channel's "Sharknado" movie.
"I thought it was going to be the end of my career," Ziering said with laugh. "I wasn't going to publicize something I thought was going to bomb."
DirectorAnthony C. Ferrante said Las Vegas "was on our bucket list" because "it's perfect for a 'Sharknado' attack. Hopefully we're going to have maximum carnage with sharks and tornadoes."
Amazingly, it takes 18 days or fewer to shoot a "Sharknado" show, he said.
"I'll put this into perspective," he said. "From the time 'Batman vs. Superman' went into preproduction to the time it's released (March 25), we've already shot three 'Sharknado' movies."
Many local entertainers and media members were at The Stratosphere for two nights of shooting.
Diciero departs
Mark Diciero, who has been missing from his morning show at KVGS-FM, 107.9 Star, announced his departure on Facebook on Wednesday.
Diciero said he took some time off to deal with some medical issues and "am happy to report that I am back, happier and healthier than ever."
He added, "With regard to work, it's with a heavy heart that I announce I am no longer with Star 107.9."
He had left "Mark & Mercedes" after 18 years in late 2014, sat out for six months because of a non-compete clause and returned to the airwaves last summer with Aimee Montgomery.
The scene and heard
I'm in Scottsdale, Arizona, this week taking in spring training games in baseball's Cactus League. I'll be back here next Sunday.
On this day, March 13, 2009: Clark County nominates the famed "Welcome to Fabulous Las Vegas" sign for the National Register of Historic Places. The sign, designed by Betty Willis and erected in 1959 at the southern tip of the Strip, wins the honor two months later.
Sightings
Actor Diane Keaton, touring the Cleveland Clinic Lou Ruvo Center for Brain Health last week. She met with the center's director, Dr. Jeff Cummings, who treated Keaton's late mother years ago for Alzheimer's. Keaton was in town to promote her new wine, The Keaton.
The punch line
"The Las Vegas Strip has just opened its first medical marijuana dispensary. Which is why today the city changed its slogan to 'What Happens in Vegas … Wait, What Just Happened In Vegas?'" – Conan O'Brien
Norm Clarke's column appears Sunday, Monday, Wednesday and Friday. He can be reached at 702-383-0244 or norm@reviewjournal.com. Find more online at www.normclarke.com. On Twitter: @Norm_Clarke