Neon Reverb is truly downtown Las Vegas' festival — PHOTOS
March 16, 2016 - 11:25 am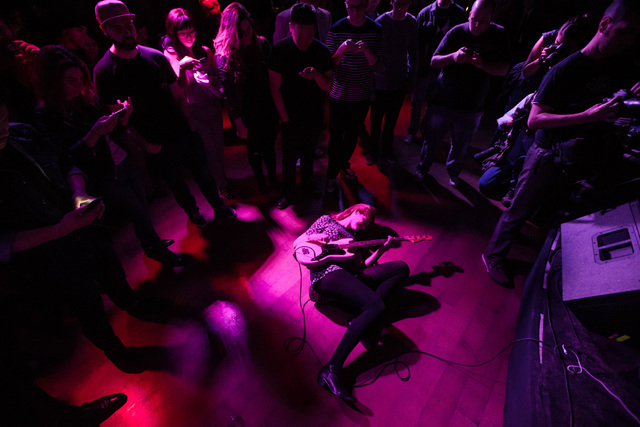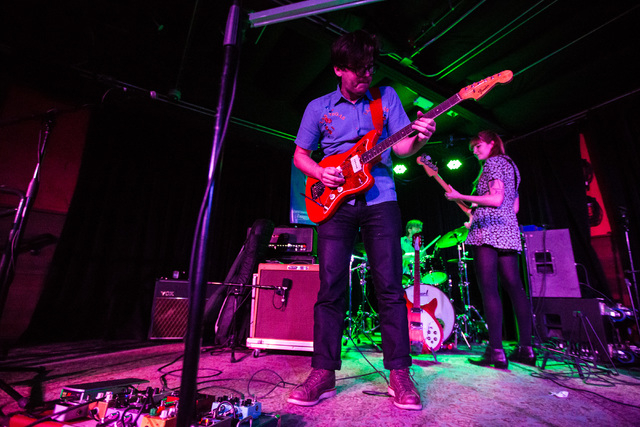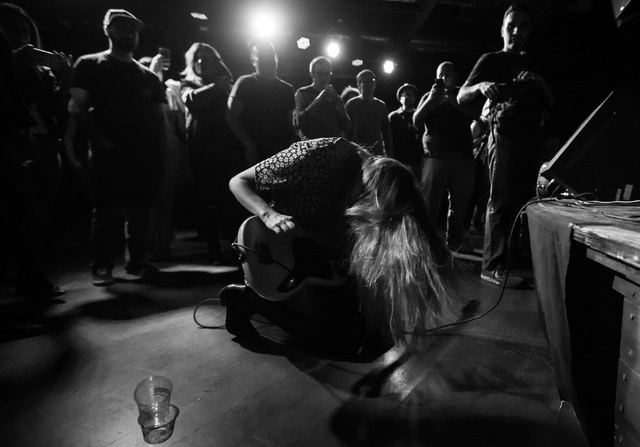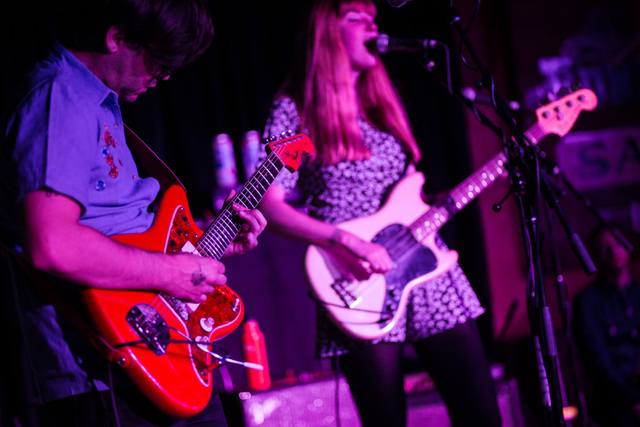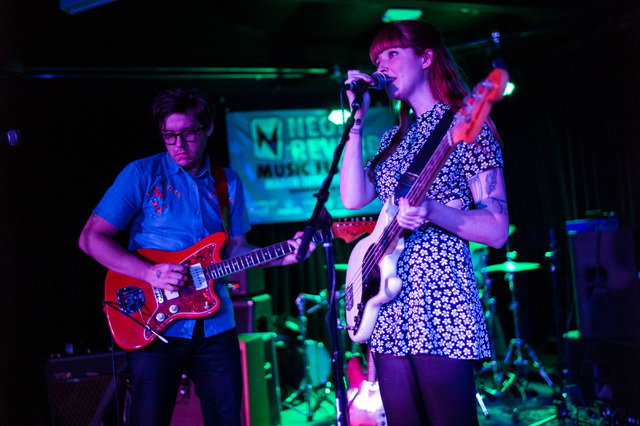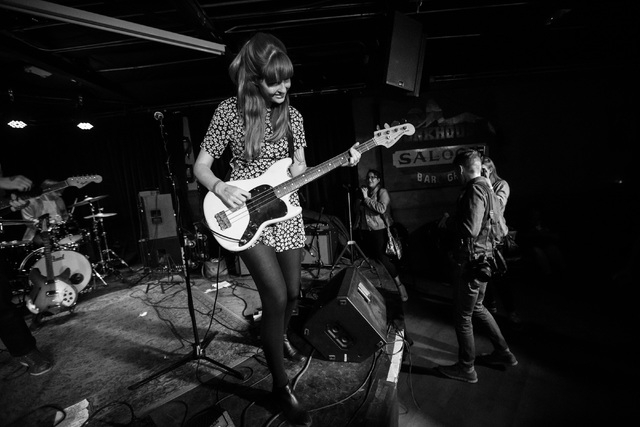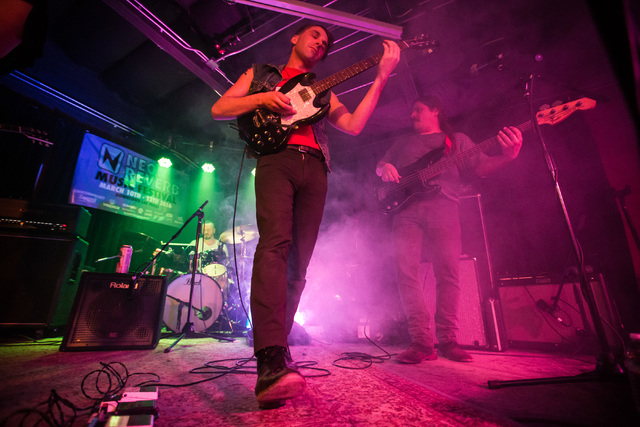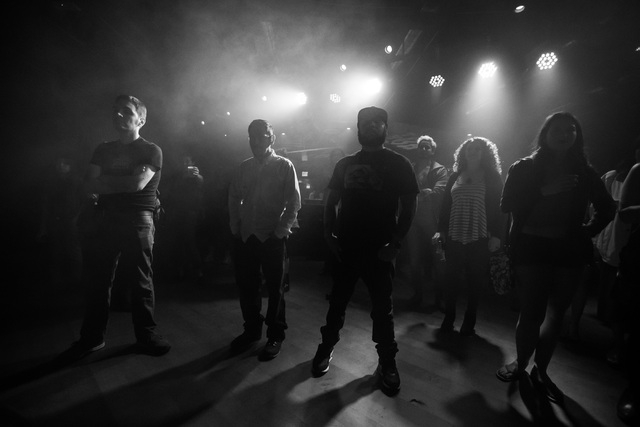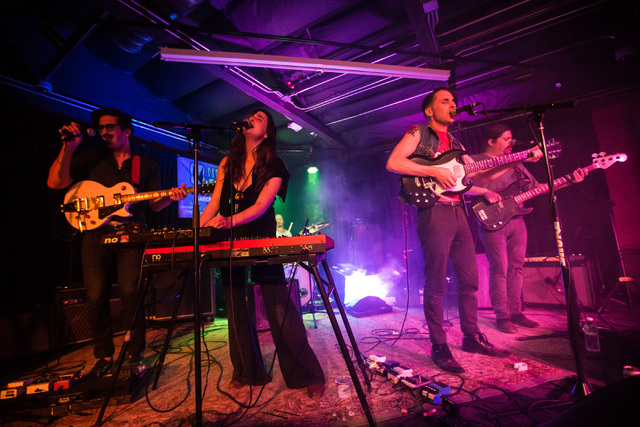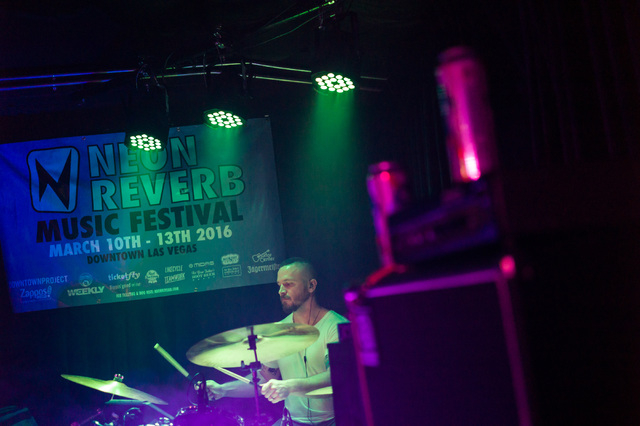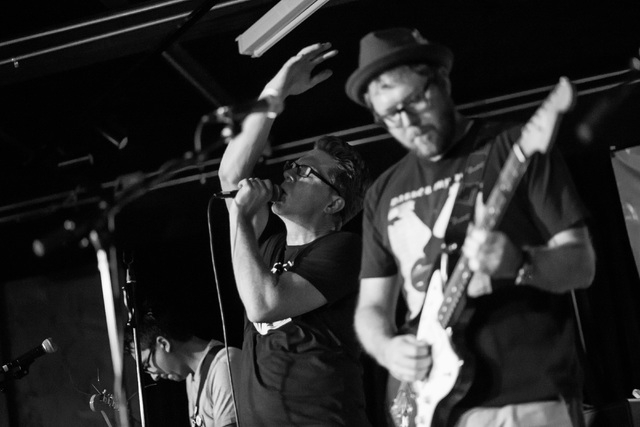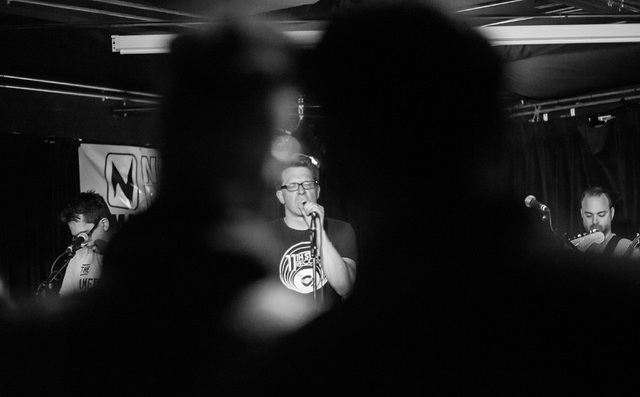 Oh, man, that was a heck of a lot of fun.
Now that I've had a chance to check out Neon Reverb myself after hearing so much about it, I see precisely why so many fans were bummed when the festival ended a few years back. The revised rendition had a heck of a lineup, which is particularly impressive considering organizers had only three months to pull the whole thing together.
Why the rush? Well, the idea was to capture acts on their way to Austin for this year's South By Southwest festival, a music-driven event in Texas that draws thousands of bands and throngs of fans from all over the world. Smart strategy; it worked. Not only did the festival hook hefty headliners like Melvins and Neon Indian, but it also attracted aspiring acts like Bleached and Beach Slang, both ballyhooed bands playing prime parties at SXSW this week sponsored by Spin and Pitchfork.
As cool as that all was, though, Neon Reverb is ultimately about the locals, a celebration of the scene that gives folks a chance to sample some of its offerings. That's why I think it's so important and exactly why I'm so stoked to see it back. Not only am I fan of homegrown music, but I have a soft spot for scene builders like the guys who put together Neon Reverb. I know first hand how much effort it takes to do what they do and how eventually, all that sweat equity will pay off.
Before I came to Las Vegas, I helped produce a festival almost exactly like Neon Reverb. It started out as handful of bands in a handful of clubs in downtown Denver, and by the time I left a couple of years ago, it had grown into a destination event that drew 15,000 fans each year to see more than 150 local acts in fifteen clubs. Sure, like Neon Reverb, there were some bigger name headliners that enticed some out, but really it was all about the locals.
Unsursprisingly, that's the first thing that Ronald Corso, who helped instigate the revival of Neon Reverb, mentioned when I followed up with him this past Saturday and asked him to share some thoughts about the festival halfway through. Although he was amped about the bigger national acts like Melvins and Beach Slang, the latter whom he pushed for and helped land, he seemed more excited to talk about the folks from this city and this scene.
"Everything that I was kind of looking for out of it, I've gotten," he said. "I've seen new faces and old faces, local bands that have been active for a time have been motivated to get out there and play again. I heard new music from bands like Big Friendly and Black Camaro." The only drawback, he observed, if there was one, was the lighter turnout earlier in the evening. "You know, this town shows up late to stuff, so they missed some stuff," he said. "They came out. They just missed the first two bands."
Might that be cause to consider starting the shows later next year?
"I think the first time back, there's probably going to be fifty things that we're going to learn from this festival of what we might do differently," he said. "But the one thing that I feel that there's no question about is the level of talent that we've brought and how excited people are to see those types of bands."
Those are things that stuck with me, experiencing that excitement and seeing the local musicians looking out for each other. On the first night of the fest, beloved local rapper Hassan was on hand at the Bunkhouse showing support for Rusty Maples. The next night, I passed that band's frontman, Blaire Dewane, bounding up the boulevard to Beauty Bar. "Hey, man, where are you headed?" I asked. "To see Hassan at Beauty Bar," he said.
It's hard not to be stoked when you see scenes like that. But this feels like it's just the beginning for Neon Reverb. I'm excited to see how next year's edition shapes up. And from the sounds of it, so are Corso and the other organizers I followed up this past weekend with James Woodbridge, Jason Aragon and Mike Henry. They all expressed similar sentiments about the festival and the idea of having more time to work on it next year.
"It's just feels great," said Henry, who came to Las Vegas from Austin, where he worked on SXSW in some capacity for more than two decades. "After having heard about it for so long, it's really gratifying to get to see it happen. And everything that everyone told me is true. I mean, this thing belongs to us. This is downtown's festival. It's just really cool to see everyone so excited about it. Everbody participating and having so much pride.
"The biggest difference I can anticipate for next year is just more time," Henry continued. "Having a full year lead up on the event will make a lot of difference in a ton of areas. This came together really quickly for this first year, and so I'm looking forward to seeing what we can do with a whole year in front of us."
Me, too, Mr. Henry. Me, too.
Read more from Dave Herrera at reviewjournal.com/music. Reach out directly at dherrera@reviewjournal.com or follow @rjmusicdh on Twitter.