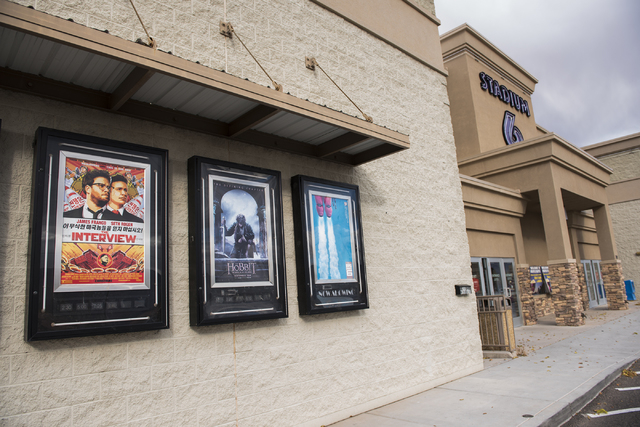 LOS ANGELES — Netflix will offer Sony Pictures Entertainment's controversial comedy "The Interview" to U.S. and Canadian members beginning Saturday, Jan. 24, the company announced Tuesday.
As previously reported by Variety, Netflix in December entered into talks with Sony about offering "The Interview" to streaming subscribers.
Netflix has exclusive SVOD rights to "The Interview," starring James Franco and Seth Rogen, in the U.S. and Canada. CEO Reed Hastings and CFO David Wells announced the deal in their fourth-quarter 2014 earnings letter to shareholders.
Sony launched digital distribution of "The Interview" on Dec. 24, 2014, a day before it opened in limited theatrical release.
—-
LOS ANGELES — Despite terrorist threats and a last-minute digital release, "The Interview" has generated over $40 million in rentals and sales, Sony Pictures reports.
In addition, "The Interview" has been rented or purchased online and through cable, satellite, and telecom providers more than 5.8 million times from Wednesday, December 24, 2014 through Sunday, January 18, 2015.
After major theater chains pulled out of showing "The Interview," Sony Pictures had to scramble to pull together an emergency digital release for the R-rated comedy. The publicity surrounding the cancellation appears to have helped "The Interview" find an audience online and on-demand.
Despite those impressive figures, it's not clear if the film will be profitable. It cost roughly $75 million to produce and market, according to knowledgeable insiders, and theatrical ticket sales have been minuscule. The film has made roughly $6 million domestically.
The film about a hapless TV host tasked with assassinating Kim Jong-un was originally intended to be released on roughly 3,000 screens on Christmas Day. However, the subject matter allegedly inspired a cyber-attack from North Korea that brought Sony to its knees. After hackers evoked 9/11 and threatened violence, a theatrical release was briefly scuttled.
After Sony announced it was changing course and releasing the film on digital platforms, major theater chains refused to screen it. That left a few hundred arthouse and independent theaters who were willing to exhibit the picture.
A Bloomberg report citing a person close to the studio, stated that Sony expects to break even on the film, but that math has been disputed by the National Association of Theatre Owners. In a Box Office magazine column, NATO spokesperson Patrick Corcoran argued that the film will lose $30 million.
"In this simultaneous-release game, Sony is $30 million in the hole and almost out of cards," he wrote. "The only game changed here was just how much Sony left on the table."
In a press release touting the latest digital and on-demand figures, Sony Entertainment CEO Michael Lynton offered a rosier assessment.
"We always said that we would get the movie to the greatest audience possible," said Lynton. "Achieving over $40 million in digital sales is a significant milestone."