New attraction offers 'flights' over iconic destinations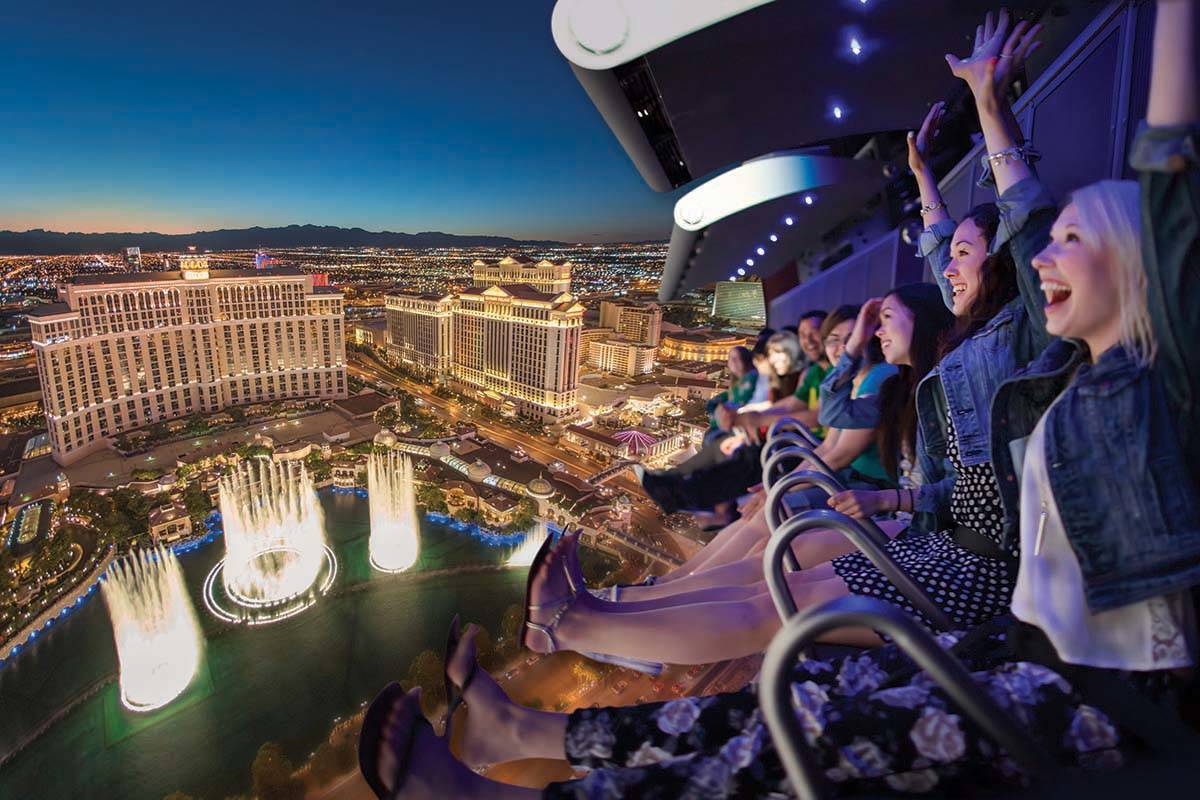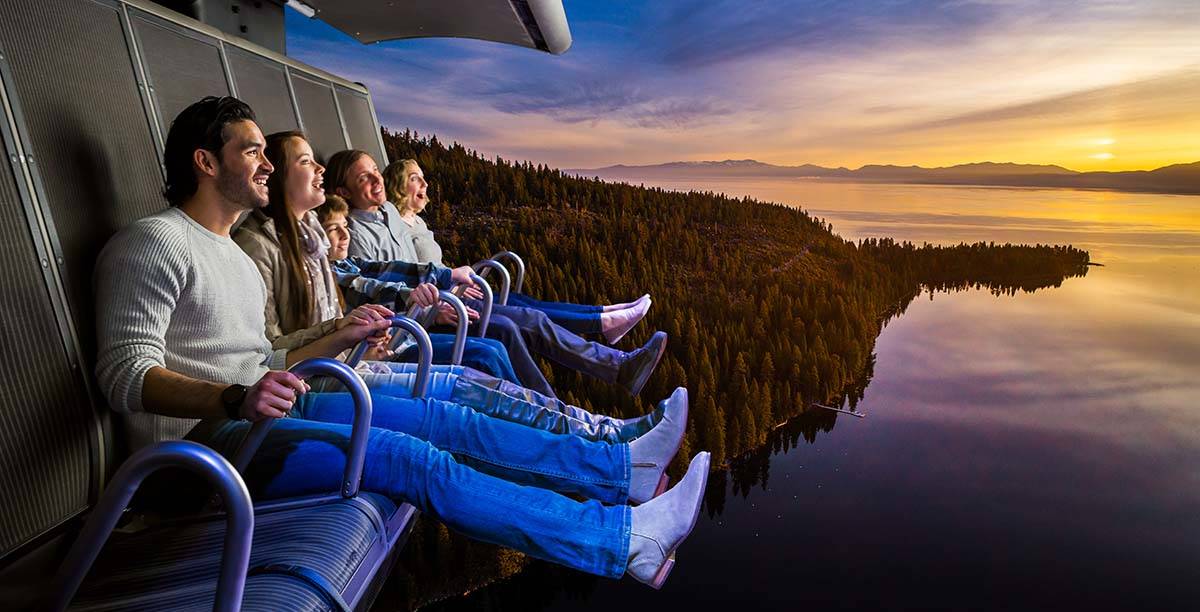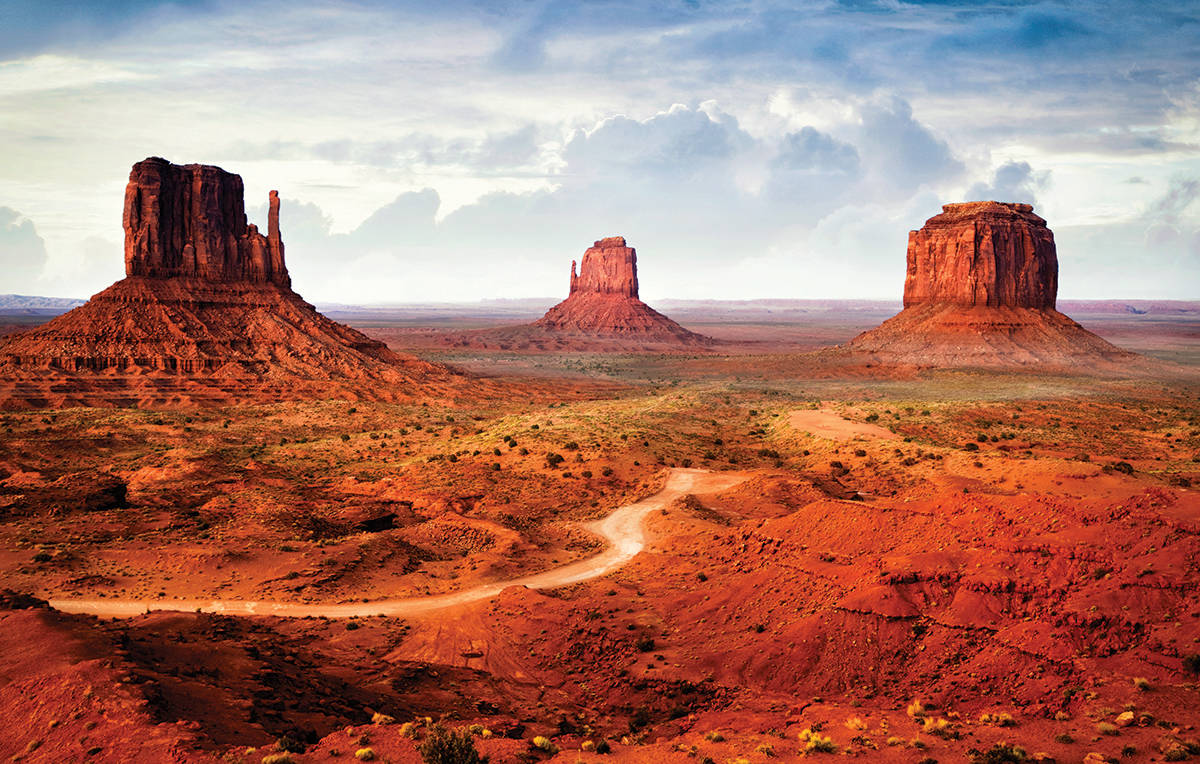 A new flight simulation attraction in Las Vegas is expected to offer visitors the experience of flying over some of the region's most well-known tourist destinations.
The simulation, called FlyOver, is described as an "immersive flight-ride experience" by the hospitality company Pursuit. It's expected to debut this fall on the Las Vegas Strip.
FlyOver goes beyond flight rides at theme parks or other tourist locations, said Lisa Adams, vice president of FlyOver attractions for Pursuit. First, there are no 3D glasses or goggles. And the distinctions don't end there.
"It's different, in that the screen is 52 feet," she explained. "It's spherical. It goes all the way around you and underneath you. You sit in the ride vehicle. You put on your seatbelt. You roll out with your feet dangling, and you're immersed right inside the spherical screen. And then, we use six degrees of motion. Other rides, like Soarin' Over California, which was the first flight ride … those rides have two, maybe three degrees."
The attraction will put riders in American West locations such as the Strip, Grand Canyon, Zion and Arches National Parks, Lake Tahoe and more.
Las Vegas will be the third location for the company, which currently operates FlyOvers in Vancouver and Reykjavík, Iceland. The Strip location will be larger, with two 40-person theaters, while the others have one apiece. It will also be the only one with a full-service bar, which Adams called "appropriate for Las Vegas."
Most importantly, however, is that the ride itself is different in each location.
"Each flying ride is authentic to place," Adams explained. "So if we're in Canada, we're showing you east to west across Canada. In Iceland, we've done a journey around Iceland, which is magical. And then, in our Las Vegas location, we're going to be doing the American West."
When asked why the company chose Las Vegas, she explained our city has everything it looks for in a destination.
"Is it iconic? Is it unforgettable? Is it inspiring? And I think when you attach each of those words to Las Vegas, someone somewhere is going to say a big fat 'Yes!' "
The attraction, a $40 million to $45 million investment, will be next to the Hard Rock Cafe on Las Vegas Boulevard South. Pursuit said it expects it to employ more 100 people.
Contact Glenn Puit at gpuit@reviewjournal.com. Follow @GlennatRJ on Twitter. Contact Al Mancini at amancini@reviewjournal.com. Follow @AlManciniVegas on Twitter.