New Cirque du Soleil campaign shows that artists are human too
February 9, 2017 - 12:00 am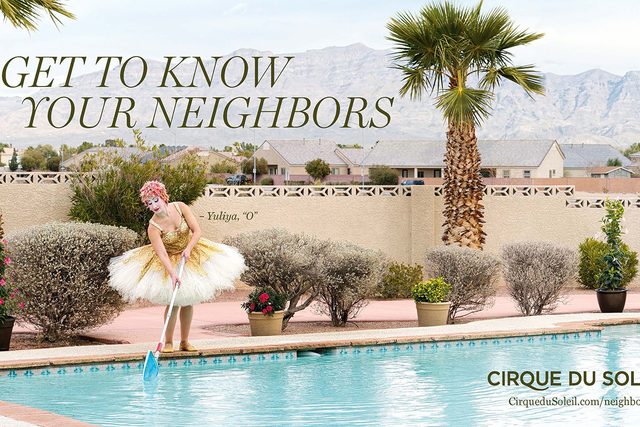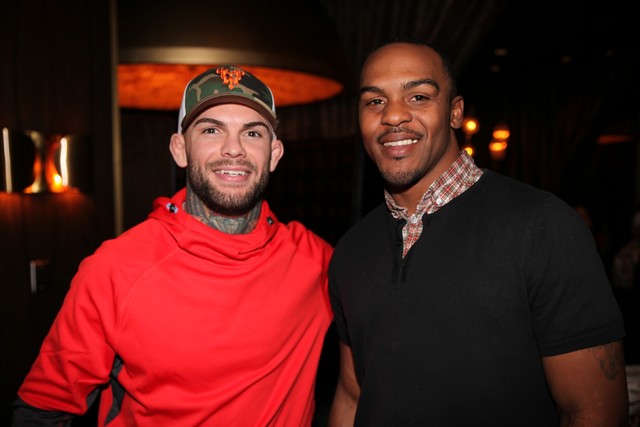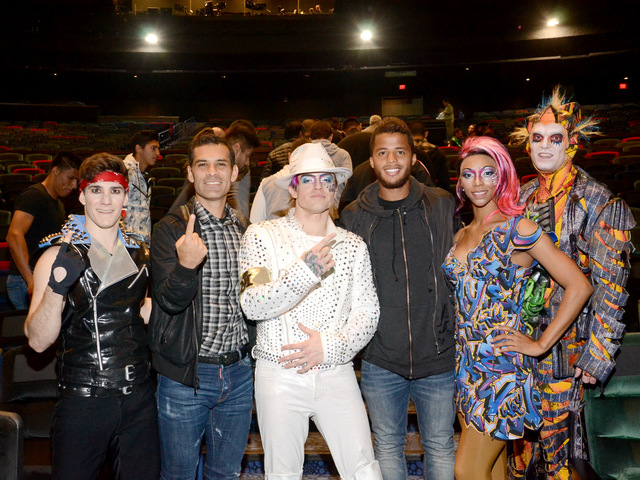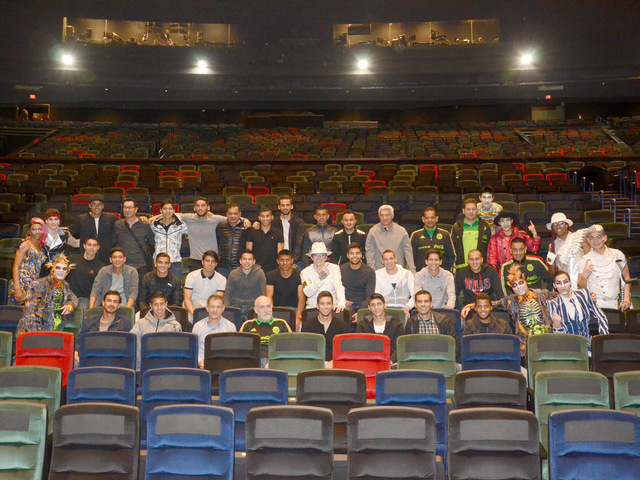 It's going to be one of the most talked about advertising campaigns in this city's marketing history of the wild, wacky and whirl. Cirque du Soleil has created a playful campaign that encourages locals to get to know their neighbors by showing that Cirque performers are just like us — residents with ordinary daily lives.
Starting this month with TV and outdoor ads, plus online and local print, artists from "O" at Bellagio, "Ka" at MGM Grand and "Zumanity" at New York-New York will be seen watering the lawn, picking up dry cleaning and getting coffee en route to work.
Except that Cirque does it a little differently than you and I in suit and tie. They will be shown doing what we all do but in extravagant costumes and meticulous, show-ready makeup!
Look for "O" ballerina Yuliya Eremina in Southern Highlands, "Ka" artists Barri Griffiths in Green Valley and Eric Henderson in Spring Valley and "Zumanity's" Marina Tomonova in Enterprise. Cirque's marketing director, Lou D'Angeli, explained his campaign:
"We wanted to show the more human side of our artists who at times may seem superhuman and larger than life in our shows. At the end of the day, they are your neighbors." Lou plans the campaign to continue through summer with additional Cirque performers.
CONGRATULATIONS
Kudos to our Las Vegas Convention and Visitors Authority on its 28th consecutive annual win of The Distinguished Budget Presentation Award. It's presented by Government Finance Officers Association of the USA and Canada and reflects the highest principles of governmental budgeting with high nationally recognized guidelines for effective budget presentation. The association serves more than 18,000 government finance professionals.
DUELING DIVAS
I'll attend the premiere of "Classic Cher" at Park Theater at Monte Carlo tonight, and our esteemed Editor Don Chareunsy will be at the return of Diana Ross at The Venetian. Both megastars are here through Feb. 25, and our reports will be posted Thursday.
HONORING DAD
The hits kept on coming in the 1950s and '60s for Jackie Wilson, one of the all-time great R&B singers whose hits included "Higher and Higher," "Reet Petite" and "Lonely Teardrops." Now his son, Bobby Brooks Wilson, is following in his father's footsteps and honoring his legacy. Here's his YouTube interview with Britain's Alex Belfield on "Celebrity Radio":
Bobby appear on Dennis Bono's online broadcast from South Point Showroom on Thursday. Barbara Walters covered the sad riches-to-rags story of "Mr. Excitement." Jackie died before his 50th birthday after eight years brain damaged in a semi-coma at a New Jersey nursing home. Bobby told me that he prefers to remember the good times of his father's career.
STYLE AMBASSADORS
Congratulations to our Leslie Frisbee, editor of Luxury Las Vegas, on being named a Style Ambassador on Thursday night at the House of DIFFA (Design Industries Foundation Fighting AIDS) charity fashion show at Neiman Marcus at Fashion Show.
Leslie will be joined by 2011 Mrs. Nevada America Amanda Kouretas, photographer Jerry Metellus and Miss America board Chairwoman Lynn Weidner as Style Ambassadors who are all from here. Leslie then flies from the event to cover New York Fashion Week.
STAR SURVEILLANCE
The national soccer team from Mexico attended Cirque's "Michael Jackson One" at Mandalay Bay on Tuesday night. Their match against Iceland at Sam Boyd Stadium is tonight. World Cup players Rafa Marquez and Gio Dos Santos joined in the team's meet-and-greet with cast members post-show.
UFC stars Cody "No Love" Garbrandt, Clay Guida and Danny Castillo dined at Joe Vicari's Andiamo Italian Steakhouse at The D Las Vegas. Ex-NFL player Dante Hughes also was at dinner in a nearby booth and chatted with the fighters. After dinner, the UFC hunks posed for photographs with fans and enjoyed drinks with owner Derek Stevens and his daughter, Whitney, at Longbar.
And Dallas Cowboys free safety Kavon Frazier was at PBR Rock Bar & Grill at Miracle Mile Shops at Planet Hollywood signing autographs and photographs for fans.