New Vegas attraction gives realistic urban warfare experience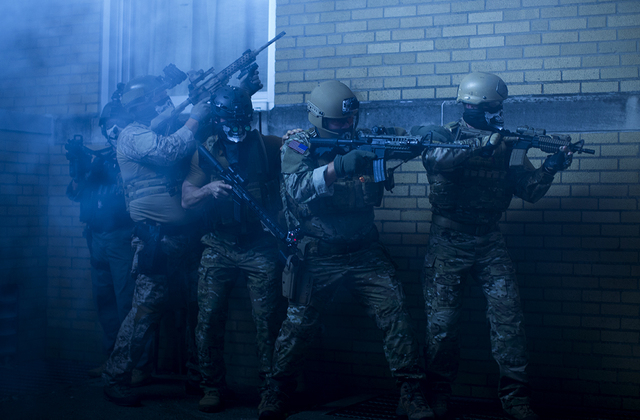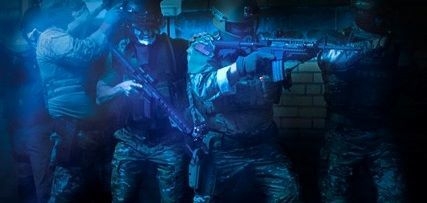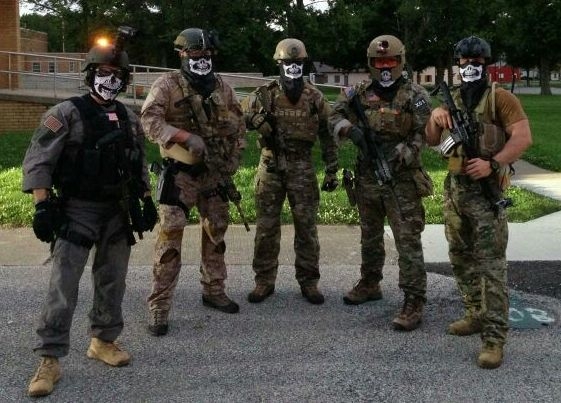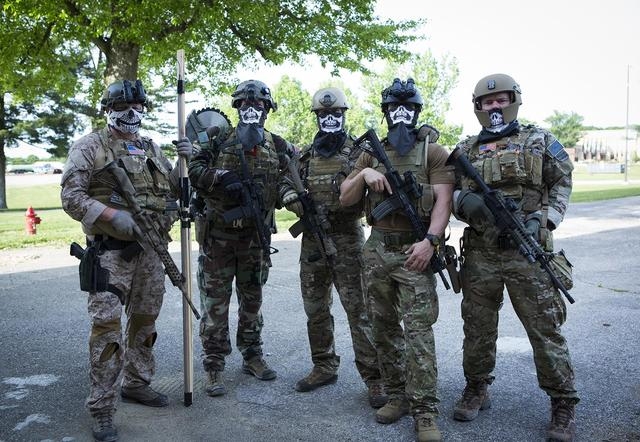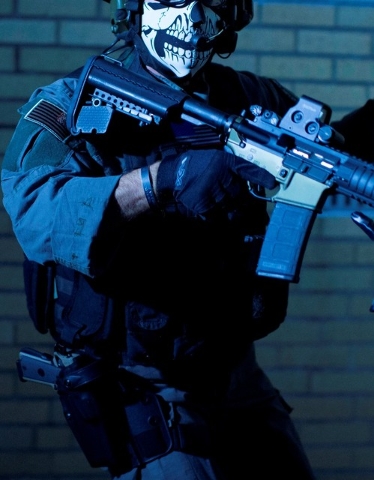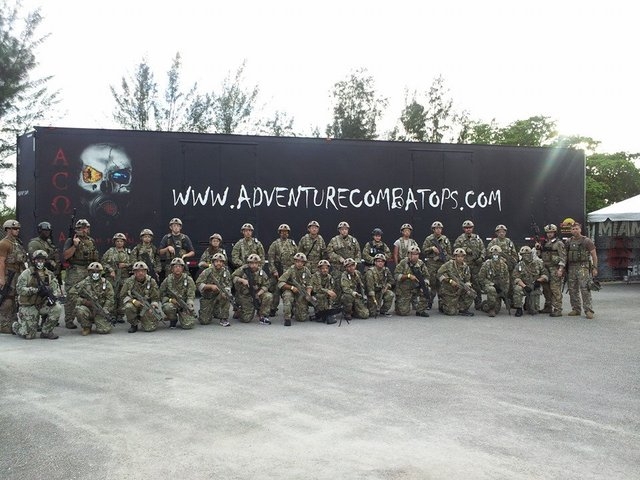 Las Vegas is about to get a new military attraction made for civilian entertainment — a hardcore, two-hour "Call of Duty"-esque immersion being built by some top forces who were part of the raids that killed Osama Bin Laden and Saddam Hussein's kids.
"Adventure Combat Ops" is being built on a 77,000-square-foot cityscape that features 13 furnished houses, a quarter-million-dollar's worth of special effects, lasers, and "30,000 watts of audio chaos."
Oh, and there will be zombies mooing at tourists and locals who pay $200-$289 to blast through doors and gun down baddies with Masada Airsoft pellet guns, while wearing jump-start helmets, equipment vests, goggles, and radio-headsets.
"It's urban warfare during the apocalypse with a video game setting," Travis Krauss told me Friday. He's the CEO and founder, and he's former Ranger and Delta Force.
"It's spookiness. It's very realistic," he said.
It's supposed to open in June on Valley View Boulevard near the Palms hotel.
This is the latest and most ambitious military-type excursion to open in Vegas, which for a few years has seen a very noticeable growth in machine gun ranges, zombie apocalypse stuff, and adrenaline/extreme outings.
"There's a lot of excitement to having that type of power, to people that are unfamiliar with it," Krauss said.
This isn't even Krauss' first military base build-up. He runs another company that makes military simulations like this one but for active-duty forces prepping for real war.
This Vegas attraction will star about a dozen workers who were active Delta Force, Rangers, Navy Seals, Green Berets, or other special forces, who earned purple hearts and bronze stars.
I told Krauss "Adventure Combat Ops" probably will be the Vegas excursion starring the most amount of people who have actually killed people.
"Hopefully, that won't be the first thing they say, but yeah, that's the truth," he said. "God wired us a little bit differently."
He stressed that in this Vegas setting, no paying guests will be allowed to pretend-die.
"If a zombie gets you because you didn't shoot it, you suck. But don't worry about it, because you've got 10 other team members. If you miss the zombie or if you freak out, I'm sure they're going to be clawing at the opportunity to get the shot in," he said.
Yes, some forces here were part of the missions that took down Bin Laden and Uday and Qusay Hussein.
"If things go south in Las Vegas, this is probably the safest place to retreat to," he joked.
But he stressed their roles in Vegas will be, like, "Navy Seal meets WWE Wrestler."
"They're flamboyant personalities," Krauss said. "It's entertainment."
Krauss already ran a beta version of "Adventure Combat Ops" in an abandoned Miami prison.
The top three demographics who have shown interest as paying customers are video gamers, MMA adrenalin junkies, and extreme-sports athletes — most of whom are males ages 18 to 39.
Krauss prefers no one younger than 16 take part, because he wants a mature setting. It's handicap-guest-friendly. And he's already getting local support. The UFC will sponsor some signage.
I asked him for comment on recent allegations about Pakistan's role in taking down Bin Laden. But:
"To be honest, we try not to follow the news. It's very frustrating right now," is all he would say.
Because I'm a silly man, I asked if he could kill me with his pinky.
"No," he said, laughing.
But he must have super fast reflexes, yeah?
"Let's just say around meal time, yes," he said.
Contact Doug Elfman at delfman@reviewjournal.com. He blogs at reviewjournal.com/elfman. Find him on Twitter: @VegasAnonymous.