Las Vegas Strip revelers party as police patrol — PHOTOS
January 1, 2018 - 5:12 am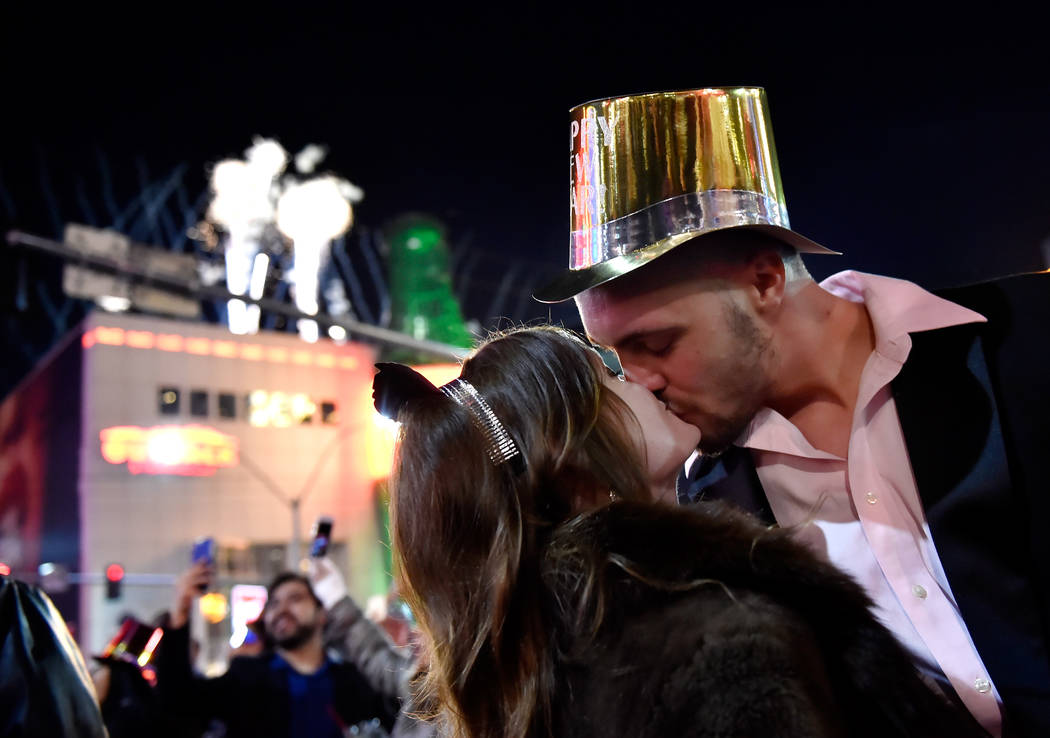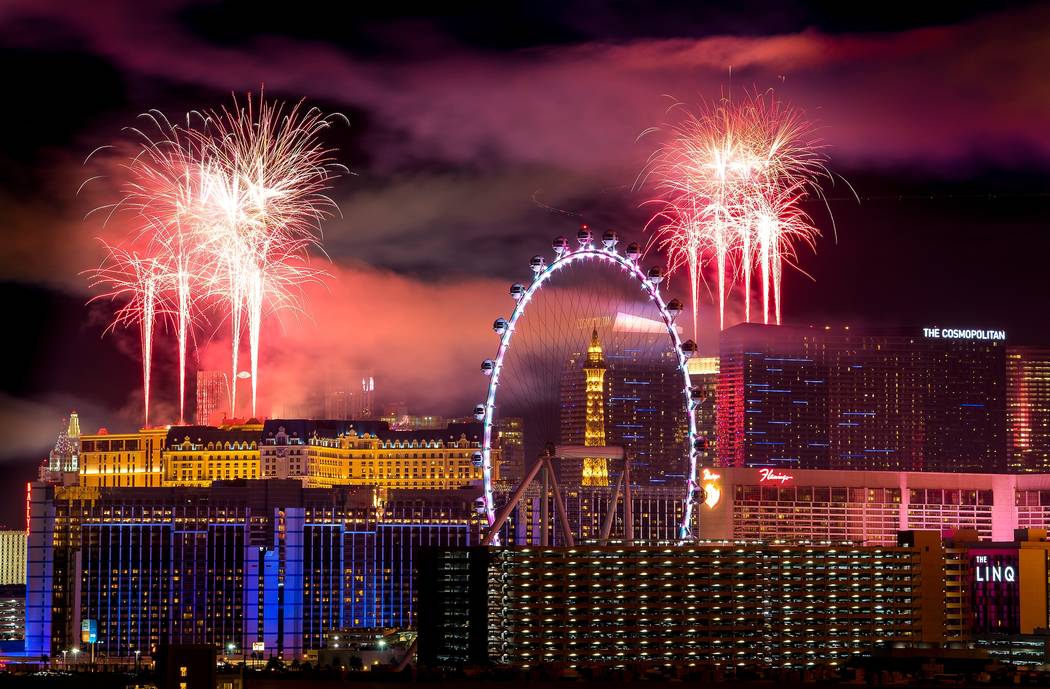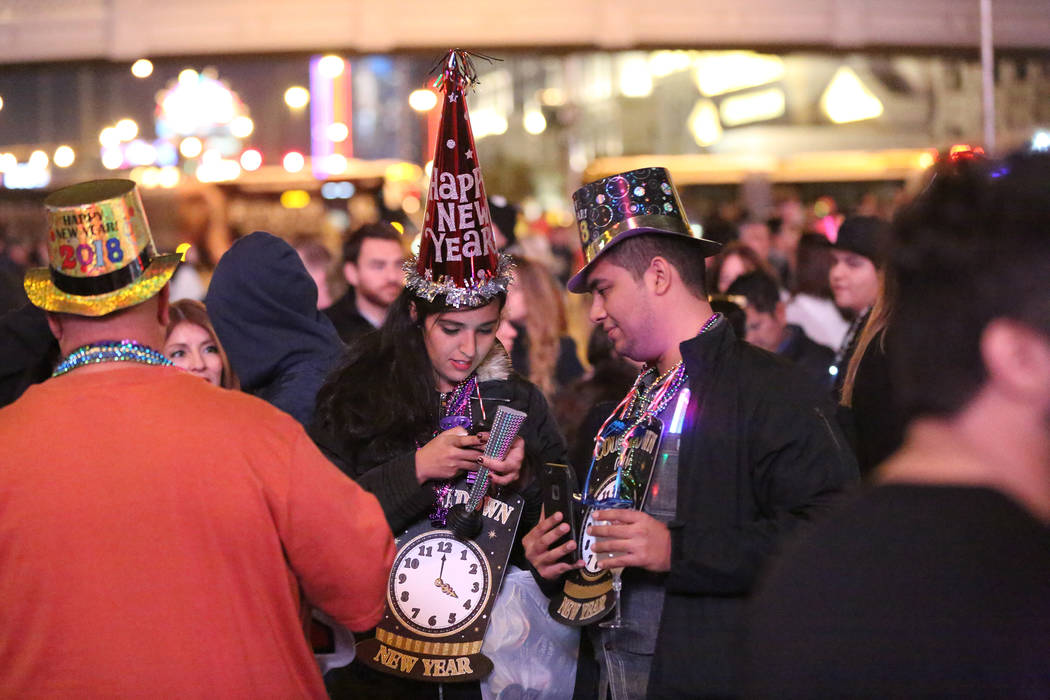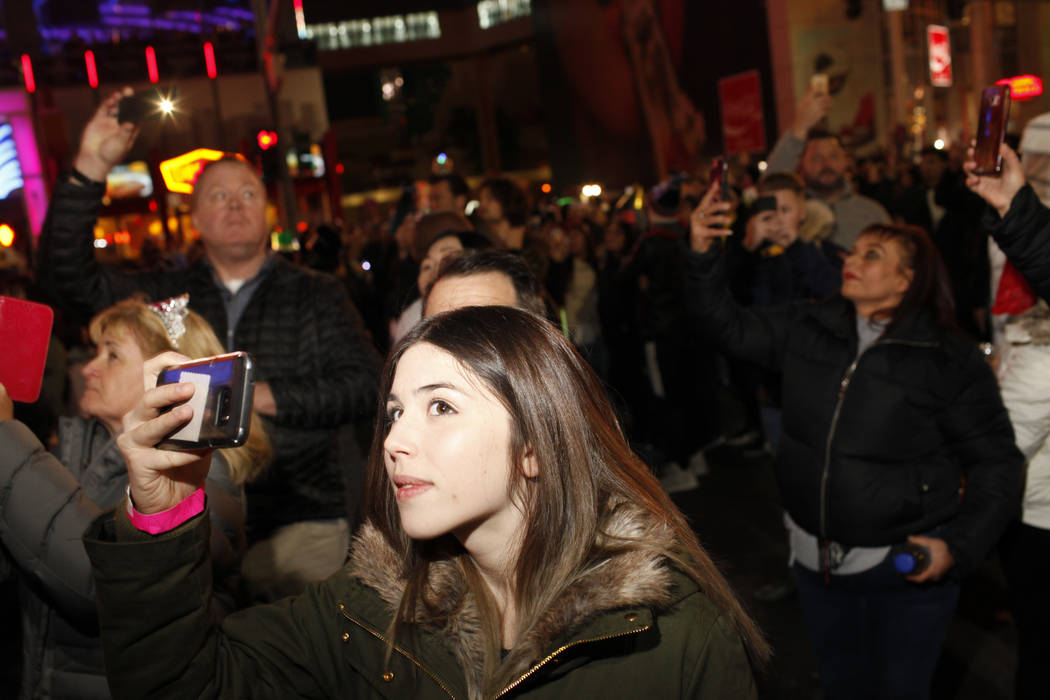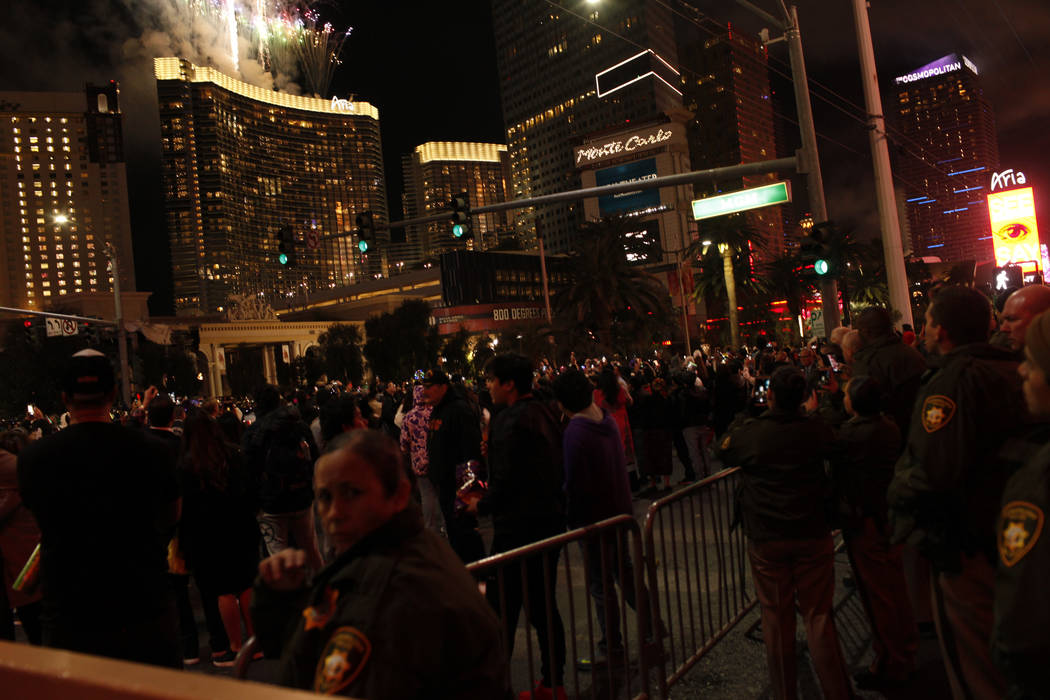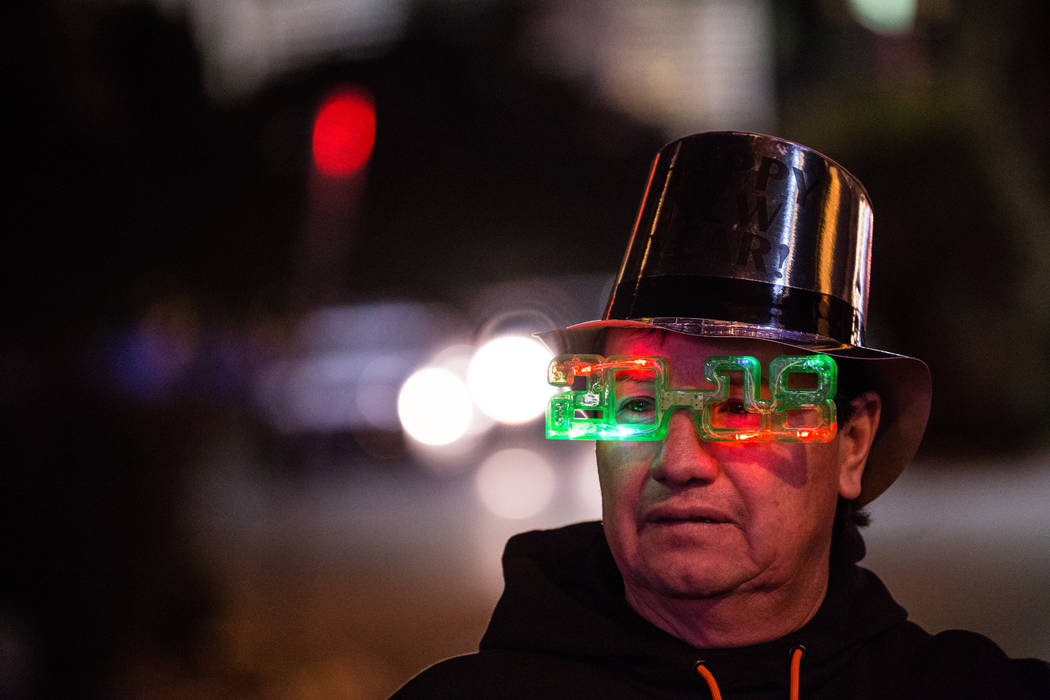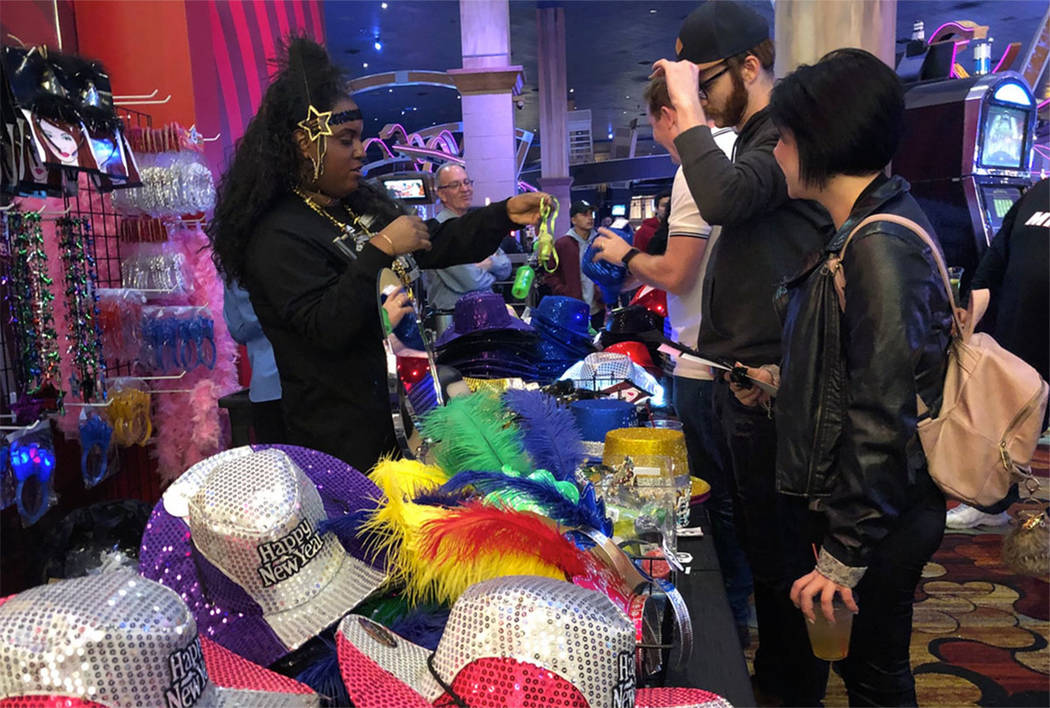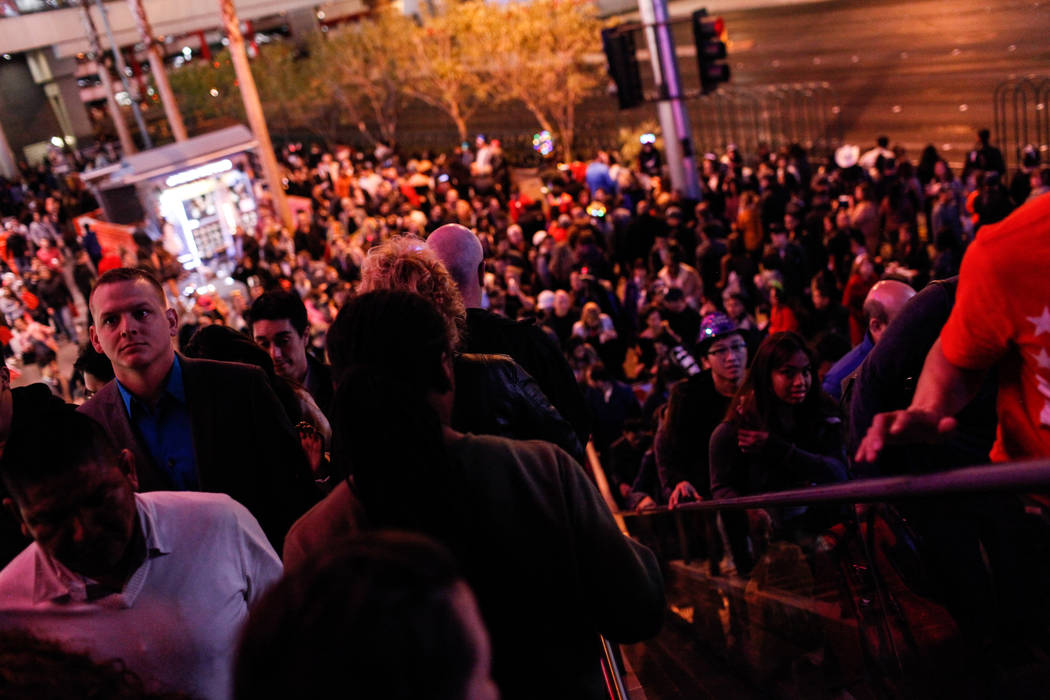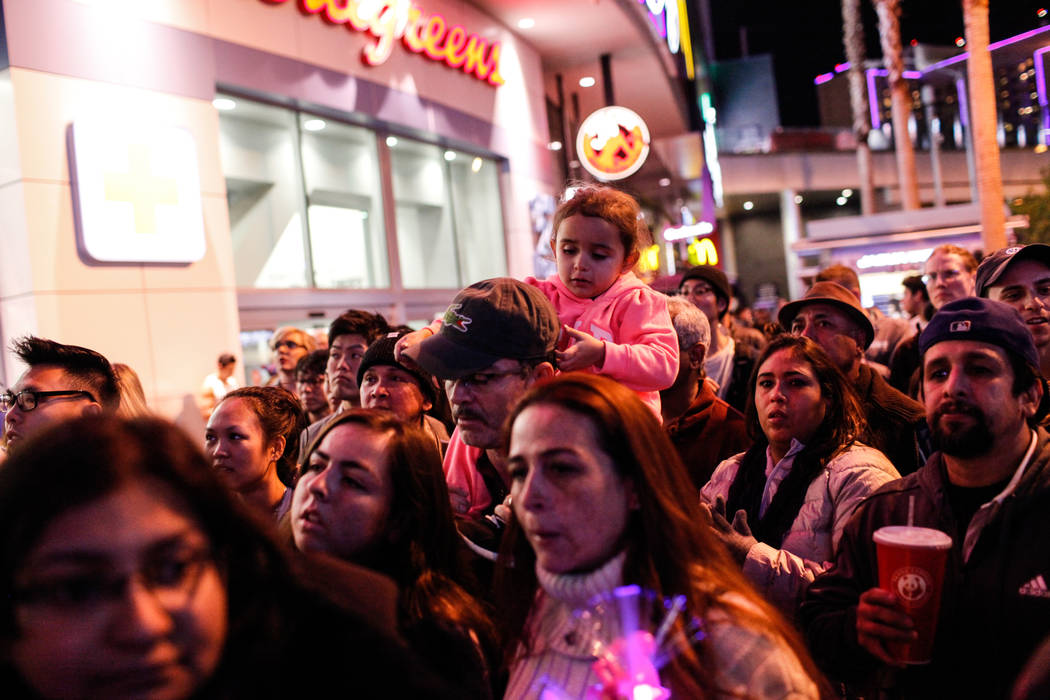 With Nevada National Guard troops and Las Vegas police observing, New Year's Eve looked a lot like another New Year's Eve in Las Vegas.
Police presence was obvious, but many partyers drew a sense of security from the deployment just three months after 58 people were killed by a gunman firing on a country music concert on the Strip.
Jiazi Guo, a tourist from San Francisco, stopped to have her picture taken with Ashley Swope of Las Vegas, who was patrolling the Strip with her Nevada National Guard unit.
"I really wanted to take a photo with her because it's so unique to see, not just the National Guard out here, but a woman. It makes me think of girl power," Guo said. "I really do appreciate them all being out here especially in the aftermath of the Oct. 1 shooting. My parents were really worried about me coming here, but seeing them here makes me feel protected."