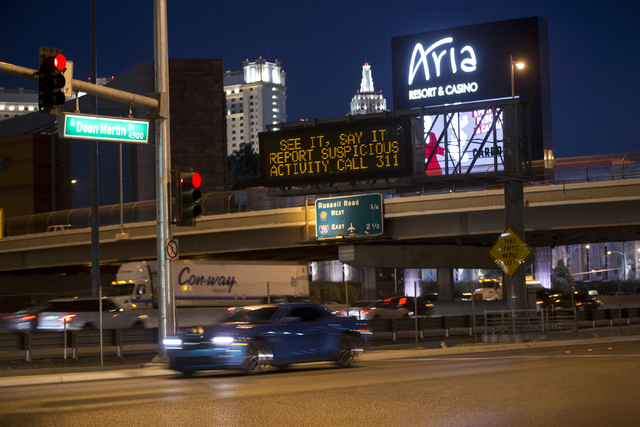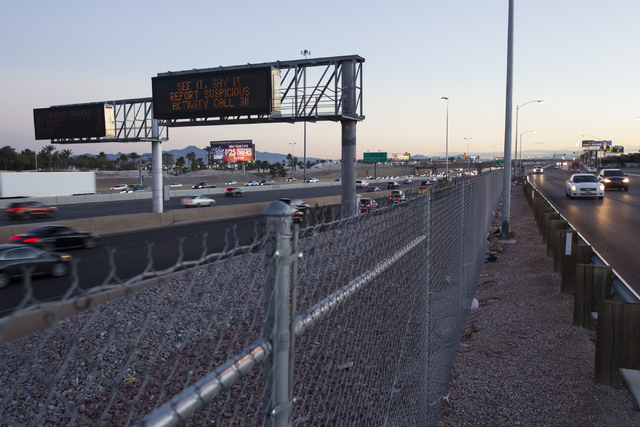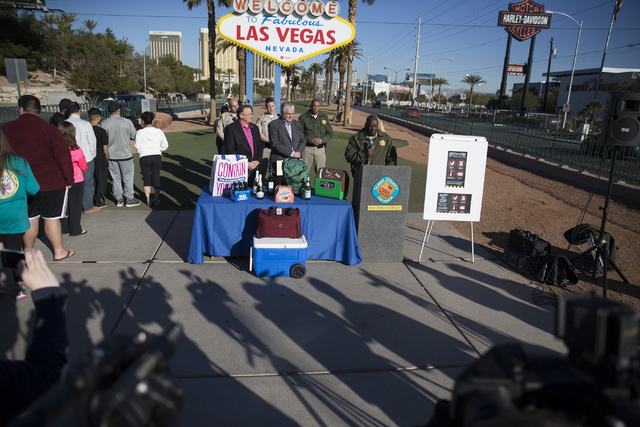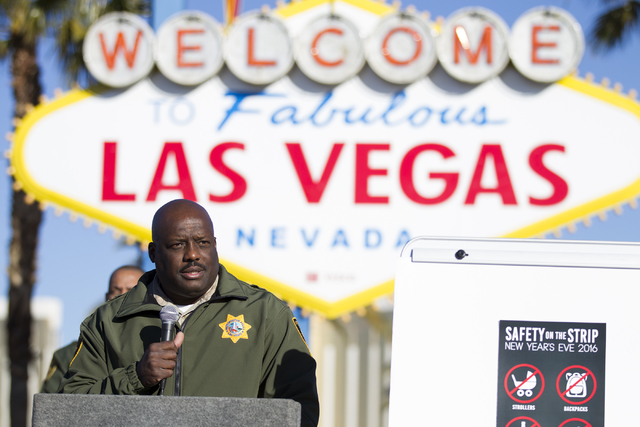 New Year's Eve revelers will take to the Strip this year with the threat of global terrorism again fresh in their minds.
Luckily for the 300,000 or so visitors and 2 million or so residents celebrating the end of 2016, the valley will have more safety and security resources than ever before.
Capt. Christopher Darcy, commander of the Southern Nevada Counter Terrorism Center, said there are no credible or specific threats against New Year's Eve parties in Las Vegas, but everyone is still on high alert.
In recent years, terrorists have gone after "soft" targets with high populations using guns, knives and cars, Darcy said.
"Everything's a target, and anything's a weapon," he said.
Twelve people were killed and about 50 were injured Dec. 19 during an attack at a crowded Christmas market in Berlin. A man who pledged allegiance to the Islamic State group had hijacked a truck and plowed into the people gathered there.
Partygoers likely had a few incidents on their minds last year, too.
A series of terrorist attacks in November 2015 across Paris left 130 people dead and hundreds wounded.
Fourteen people were killed and 22 were wounded during a shooting at a San Bernardino, California, county building a few weeks after the Paris attacks.
Then on Dec. 20, 2015, a woman drove over a curb and barreled into dozens of pedestrians on the Las Vegas Strip, killing one and injuring 35. That incident was not terrorism, but it unnerved the community going into the New Year's holiday.
The U.S. Department of Homeland Security this year assigned the Las Vegas event the second-highest level in terms of national significance. A level 2 Special Event Assessment Rating means the valley will have access to additional federal resources, including two additional special agents in charge of a cadre of agents and the National Guard.
Every police department in the valley will be contributing officers and resources to keep partygoers in the tourist corridors safe. To prevent vehicular attacks, the agencies this year will set up a perimeter of concrete barriers layered with officers and large vehicles.
There also will be plainclothes officers among the crowds and roaming uniformed officers. Police will do safety sweeps of the tourist areas before and after the celebration.
"We're doing everything we can," Darcy said.
Darcy also encourages members of the community to remember the slogan: "If you see something, say something."
"That gives us an important opportunity to disrupt a plot," he said. "We need the eyes and ears of everyone in the community."
The public can submit a suspicious activity report online at snctc.org or by calling 702-828-7777.
Clark County ordinances for the first time this year will prohibit celebrants from bringing large bags, backpacks, strollers and coolers into the tourist areas. The ban will be enforced from 6 p.m. Saturday until 6 a.m. Sunday on the Strip and on Fremont Street. Glass bottles, as always, also are forbidden.
Another first this year: It will be legal to use marijuana recreationally in Nevada once the clock strikes midnight. But police are emphasizing that the law only applies to those in a private residence. It remains a crime to light up in public.
And police said plenty of traffic officers will be on the road looking for people driving under the influence of alcohol or pot.
Contact Wesley Juhl at wjuhl@reviewjournal.com and 702-383-0391. Follow @WesJuhl on Twitter.