Roads close to allow for Las Vegas New Year's revelry
December 31, 2017 - 6:03 pm
Updated December 31, 2017 - 7:30 pm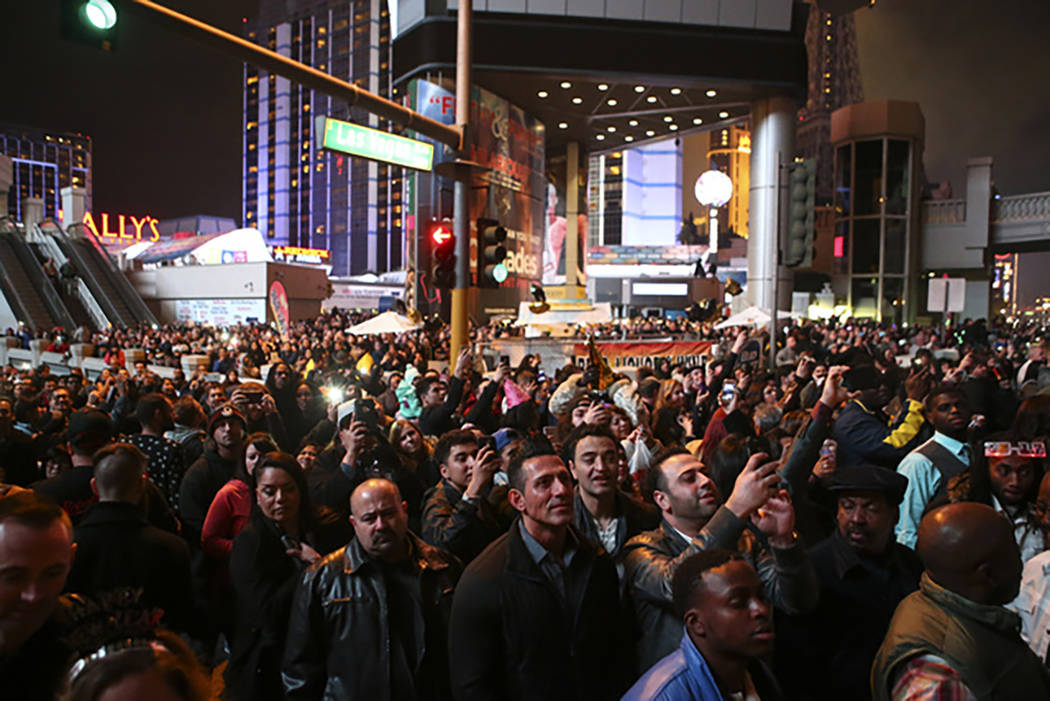 A reminder for those heading out to New Year's Eve parties tonight: The Strip and the roads leading to it have closed.
On-ramps and off-ramps to Interstate 15 just west of the Strip were also closed at 5 p.m. at Spring Mountain Road, Flamingo Road and Tropicana Avenue. Drivers should enter and exit the freeway at Sahara Avenue and Russell Road.

The roads east of the Strip to Koval Lane closed at 5:45 p.m. By 6 p.m., all roads leading to the Strip had shut down.
Police began clearing out vehicle traffic along the Strip at 6:15 p.m., and the 3-mile stretch from Mandalay Bay to the SLS was fully shut down to vehicles at 6:45 p.m., police said. The Strip was fully opened to pedestrians then.
This is a developing story. Check back for updates.