Snipers, National Guard will man New Year's Eve on Las Vegas Strip
December 27, 2017 - 12:24 pm
Updated December 27, 2017 - 5:17 pm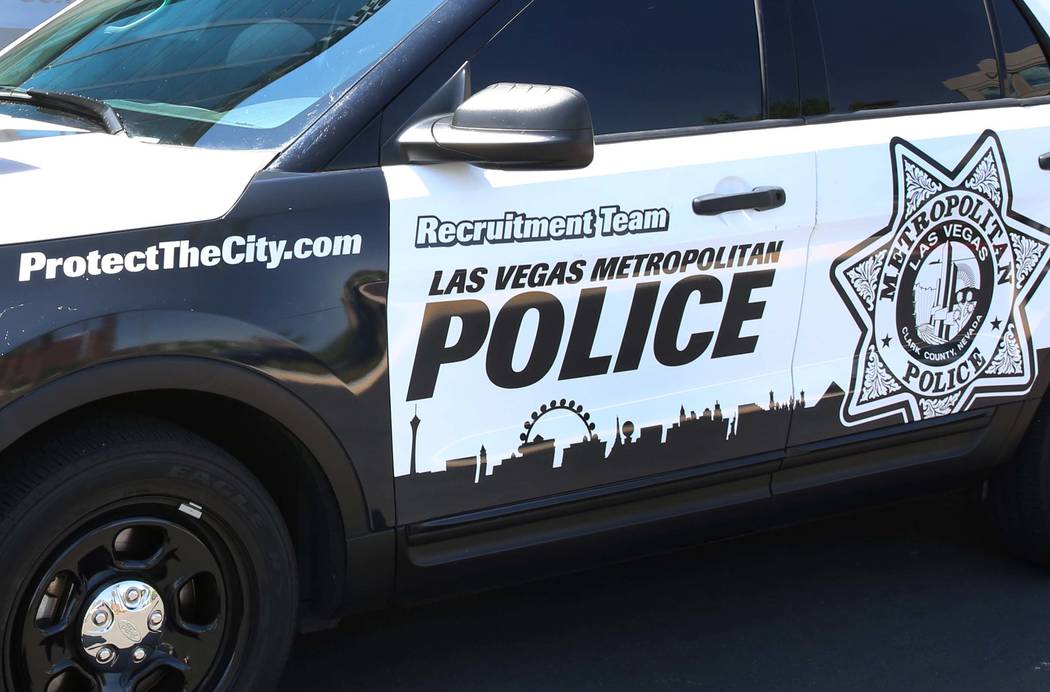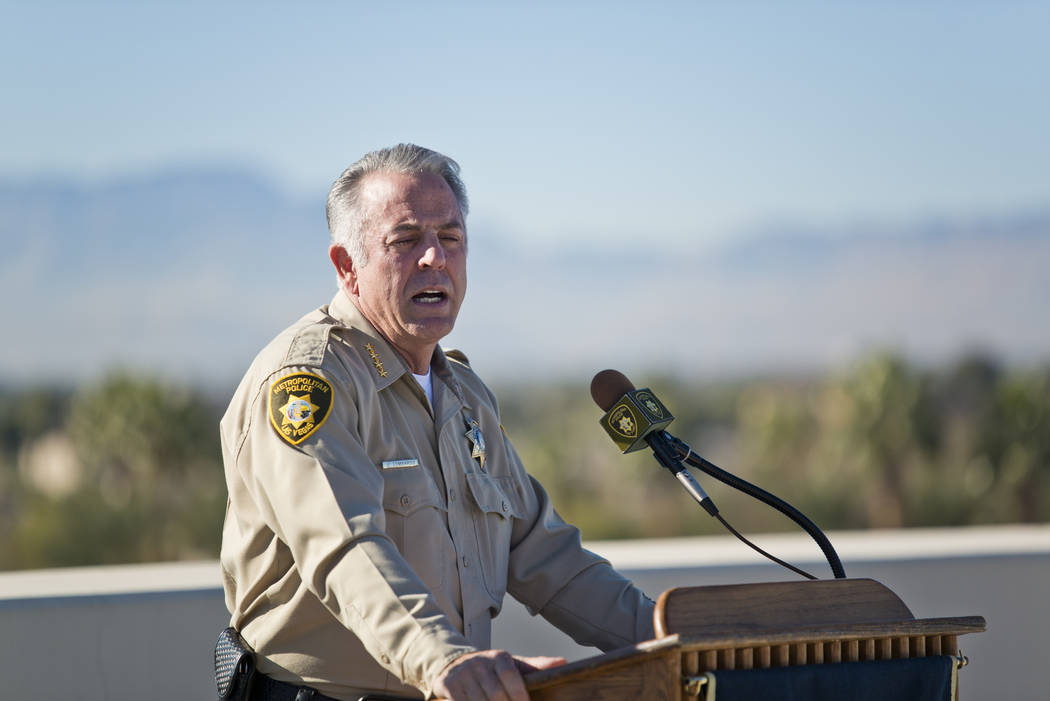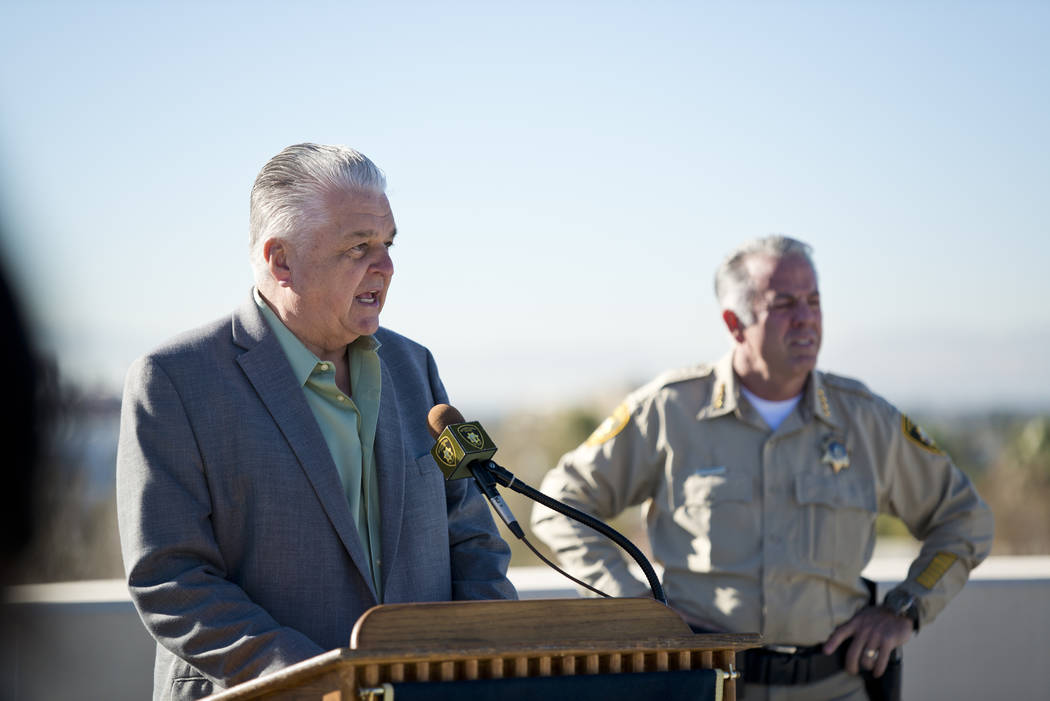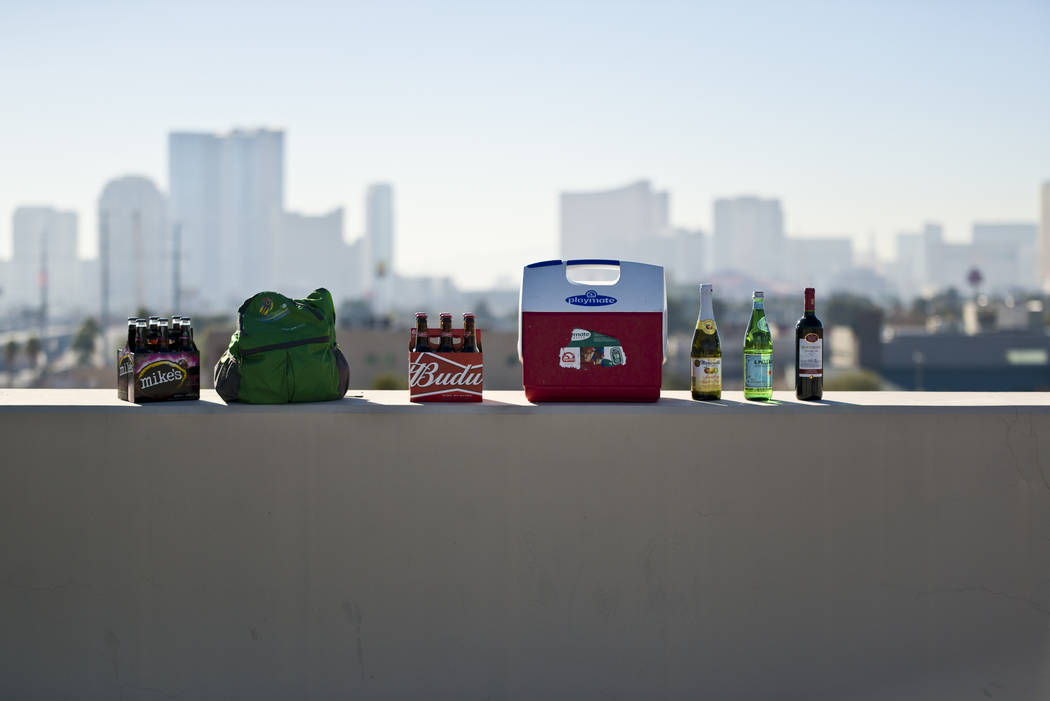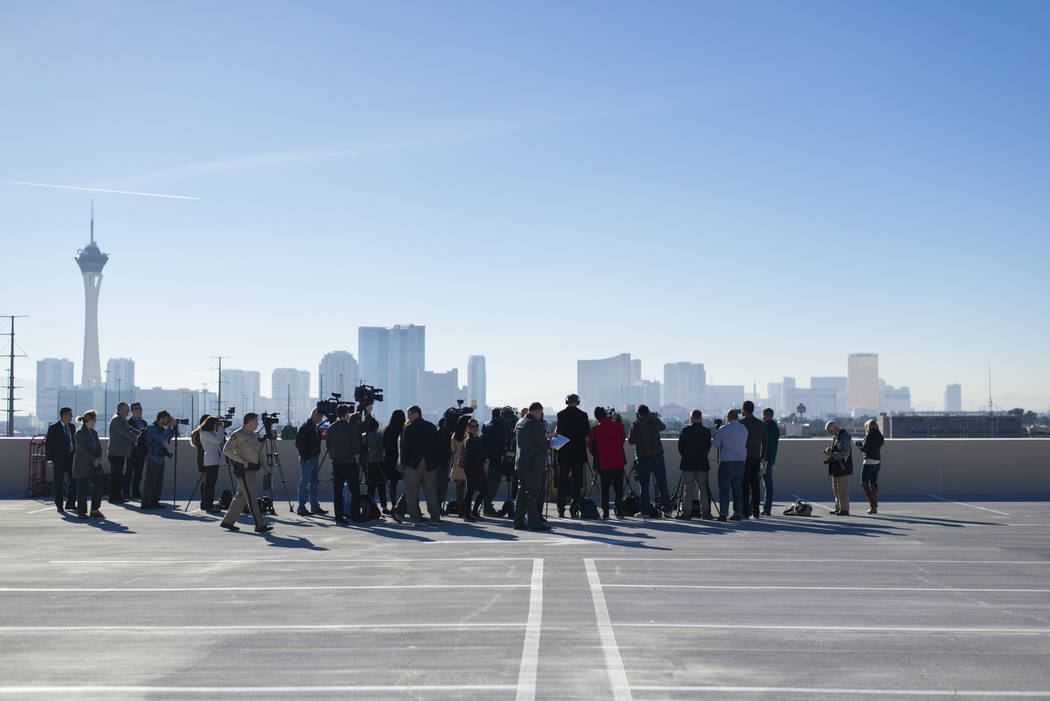 Snipers and spotters will be part of an increased Las Vegas police presence keeping watch over New Year's Eve festivities this weekend.
"I'm confident every available resource is being used to make sure this New Year's Eve will be safe," Clark County Sheriff Joe Lombardo said during a news conference Wednesday morning.
The holiday will mark the second time the Metropolitan Police Department has deployed armed officers in overhead positions for a large event on the Las Vegas Strip since the Oct. 1 shooting that killed 58 people and injured more than 500.
Some officers armed with long-range rifles were placed up high for surveillance over the Nov. 12 Rock 'n' Roll marathon that drew more than 40,000 people to the Strip. On New Year's Eve, the officers will watch the Strip and downtown. Spotters have been used on New Year's Eve in the past.
The Las Vegas Convention and Visitors Authority expects about 330,000 revelers to travel to Las Vegas to celebrate the new year.
More than 1,500 Metro officers will be on duty in the Las Vegas Valley over the three-day holiday weekend, Lombardo said. In addition to police officers, more than 300 Nevada National Guard troops will be stationed at locations on the Strip, downtown and at McCarran International Airport.

Police have doubled the number of quick response teams on the Strip this year, Lombardo said. Last year, two larger teams patrolled the east and west sides of the Strip.
Increased federal resources
This year's celebration is designated as "SEAR 1," or Special Event Assessment Rating 1. The designation comes from the Department of Homeland Security, with level 1 being reserved for some of the nation's largest events, such as the Super Bowl. The designation brings additional federal funding. Last year's New Year's Eve celebration carried a SEAR 2 designation.
The federal government will provide additional intelligence personnel to assist in keeping the events safe. Last week, the FBI announced it was bringing in about 100 people from outside the Las Vegas area to work "specialty positions."
Federal air units will join Metro's existing helicopter units to provide surveillance over the events.
Federal resources also will contribute additional medical personnel and medical supplies, such as tourniquets and bandages, throughout the events.
The FBI, Department of Homeland Security and Nevada National Guard will set up additional mobile command posts in the valley to assist in communications if needed. Metro typically has deployed two mobile command posts in the past.
Safety posts and road closures
Steve Sisolak, chairman of the Clark County Commission, acknowledged some may be anxious about the event in the wake of the Oct. 1 shooting, and he sought to allay concerns.
"Nobody puts on a New Year's Eve show like Las Vegas, and never will it be as safe as it will be this year," Sisolak said.
Nearly 800 posts, known as bollards, were installed along the Strip earlier this month to increase pedestrian safety. The posts can withstand a head-on collision from a 15,000-pound vehicle traveling 50 mph.
"This will go far in protecting our visitors not only this weekend, but afterwards as well," Sisolak said.
The county plans to install an additional 7,500 posts in 2018, he said.
In addition to the posts, Lombardo said large vehicles will block access to the Strip from major cross streets. Starting around 6:15 p.m. Sunday, most of the Strip will be closed to vehicle traffic.
Sahara Avenue, Mandalay Bay Road, Desert Inn Road, Frank Sinatra Drive, Koval Lane and Russell Road will remain open throughout the night. All closures are subject to change without notice, according to Metro.
'Can't do this alone'
Lombardo stressed the importance for revelers to keep an eye out for suspicious activity and report it to police. He said Wednesday that there is no known threat to Las Vegas.
"As always, law enforcement can't do this alone, so I'm asking that while you are out enjoying the festivities, that you'll also be observant and notify police if you notice anything suspicious, or that it just doesn't look right," Lombardo said.
Metro will have the resources available to take all calls, regardless of how insignificant they may seem to callers.
"Nothing's too small to say something," he said.
Contact Blake Apgar at bapgar@reviewjournal.com or 702-387-5298. Follow @blakeapgar on Twitter.
New Year's Eve in Las Vegas by the numbers
— 330,000 people expected to travel from out of town to Las Vegas
— 1,500 police officers will work over a 3-day period
— 300+ Nevada National Guard troops will be deployed for New Year's Eve
— 4,200 metal barricades will be set up on the Strip
— 15 tons of trash expected to be collected after the party ends
Prohibited items on the Strip for New Year's Eve
— Glass bottles
— Large bags
— Strollers
— Backpacks
— Coolers