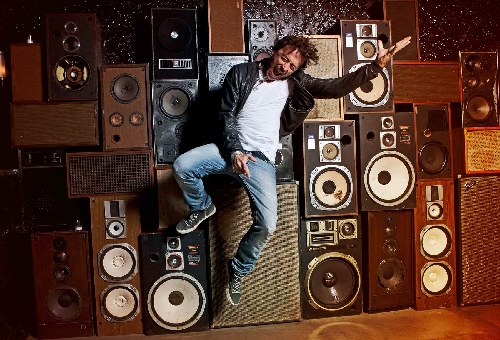 When electronic music exploded in America a few years ago, a bottleneck of old Euro hits suddenly came bursting into America for the first time, such as Benny Benassi's "Satisfaction."
Benassi released that song in 2002, and it became a hit then in the U.K., Hungary, France, Belgium and even Australia.
But the electro-house song didn't reach gold-seller hit status in the United States until 2009. How weird is that?
"Satisfaction" has since appeared in video games, such as "Saints Row: The Third," and sampled by Ludacris, Flo Rida and other musicians.
Benassi says he never anticipated "Satisfaction" would have such long legs, to the point that he still spins it during gigs at club Marquee, where he performs Monday.
"When we – my cousin Alle and I – cut the track, we guessed it would do reasonably well in the clubs and become a favorite with niche DJs playing early electro-house music," Benassi says.
"But we never anticipated" this longevity, he says.
"I still love 'Satisfaction,' and I still often play it in some form or another."
Benassi, an Italian DJ-producer, may be more well-known among R&B audiences for co-producing Chris Brown's 2011 hit "Beautiful People."
That collaboration happened in a typical music-industry way – through friends.
Benassi's producer-friend Jean Baptiste wrote the lyrics and showed them to Brown. Brown liked the words and recorded a vocal track. Baptiste then sent that vocal to Benassi and his music partner, cousin Alle, and asked them if they liked it. So the Benassi cousins added music, sent it back and asked Baptiste if he liked it. Easy-peasy.
After that, Benassi's favorite Vegas moment came one night when Brown jumped into his DJ booth and sang along to "Beautiful People," while Benassi spun the hit at Marquee.
But the "Beautiful People" story is not how Benassi and his cousin usually write a song.
"To be frank, nothing is really calculated," Benassi says. "When we get in touch with artists to ask them if they are interested in a collaboration, it's usually because we already have an instrumental we feel is right for their style, technique or approach."
Benassi has also invaded dance clubs with 2011's big hit "Cinema" featuring singer Gary Go. (The video was filmed at Marquee.)
Strangely, several of Benassi's music videos have been age-restricted on YouTube. That includes videos for "Satisfaction" (clothed women drilling holes in walls) and "Who's Your Daddy?" (clothed women licking ice cream).
These videos are sexy but barely naughtier than American beer commercials on broadcast TV. I think it's silly Benassi's videos are age-restricted.
Benassi has a tongue-in-cheek attitude about it.
"Personally, I don't think anyone over 30 should be allowed to view them."
Doug Elfman's column appears Tuesdays, Thursdays and Fridays. Email him at delfman@reviewjournal.com. He blogs at reviewjournal.com/elfman.