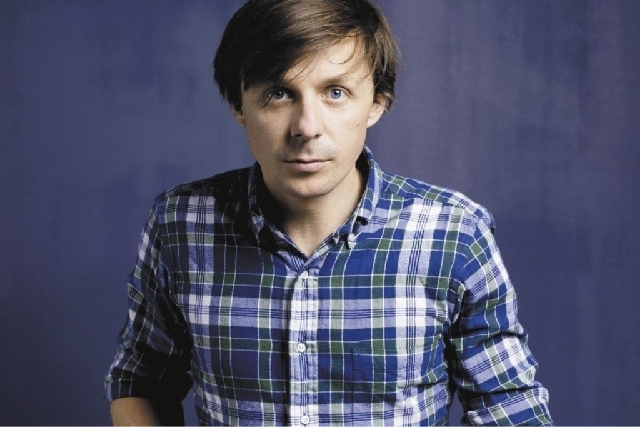 Three of my favorite music acts are French DJs who weave funky old disco sounds with modern dance pop. Those three acts are Martin Solveig, and the duos Justice and Daft Punk.
Solveig performs Friday at XS nightclub in Wynn Las Vegas, then again on Saturday at Encore Beach Club.
So I phoned Solveig and asked him to please explain why France is so good at making disco-electricians.
"For sure, there is a strong disco background in France," Solveig, 36, said.
"We were one of the two main countries for disco music in the '70s and early '80s. And I guess it probably translated to the next generation."
It also makes sense to blend disco vibes into today's dance pop because they are compatible dance genres.
"So when it came time to make people dance, we had a little bit of that in our blood," Solveig said.
I told him some people wore "Death Before Disco" T-shirts here in America during the late '70s and early '80s.
"I remember having seen movies about that and to have read about that," Solveig said.
Solveig thinks "Death Before Disco" shirts were bound to happen because traditionalists always demean new music — whether it's old disco, new electronic dance pop, or anything else.
So it's just sociology in action when new generations tell older generations, "This is our sound, and you guys are old and boring," he said.
Having said all that, Solveig has deeper disco roots than most DJs, because he spun straight-up old disco a decade ago.
"At the beginning of the 2000s, for some reason, there was a very, very strong disco revival led by another French guy called Dimitri from Paris, who was a pure disco DJ."
So for about a year and a half, Solveig and other French DJs, including Bob Sinclar (who is also really good, and disco-y), learned to spin classic French indie-disco by Cerrone, as well as American underground disco by Patrick Adams and Peter Brown.
"All of that has been a very strong influence to me at that moment," Solveig said. "But then, it just is what it is — part of my background," not his entire background.
"I've always liked things to be a little bit funky. I'm a big Prince and Michael Jackson fan, for sure. It's part of my culture, but it's just one part. There are many sides to it."
You can hear the various musical sides of Solveig on his latest single, "Hey Now," for free on his Soundcloud page (Soundcloud.com/MartinSolveig) — where you can also hear his fun hits "The Night Out," "Hello" and "Ready 2 Go."
And, of course, you can see him live at Wynn and Encore this weekend, where his DJ residency is tres populaire.
"Honestly, I have had the best time in Vegas this year. It's been completely crazy," he said. "All of my shows have been really amazing and always sold out, with a lot of energy. I'm really having a great time."
Doug Elfman's column appears on Page 3A in the main section on Mondays, Tuesdays, Thursdays and Saturdays. He also writes for Neon on Fridays. Email him at delfman@reviewjournal.com. He blogs at reviewjournal.com/elfman.