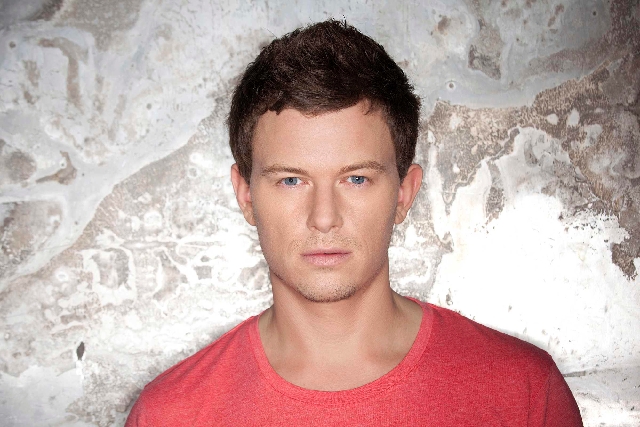 Fedde le Grand writes some pretty amazing dance songs that are popular both with mainstream listeners and serious fans of electronic dance music.
So on one hand, he's notched the mainstream vocal hits "Put Your Hands Up for Detroit" and "(I've Got) So Much Love ( to Give)."
On the other hand, his straight-up house songs (along the lines of "Control Room") are smooth and delicious servings of EDM.
Le Grand, a Dutch DJ-producer, tells me his approach to songwriting is simple: Make good and different tunes that stand out in an EDM market crowded with good and bad songs.
"There's so much (EDM) music at the moment," le Grand, 35, says. "In my personal opinion — because I hear so much music — it's getting a little bit generic."
Le Grand is never generic.
What I love about his song "Control Room" isn't just the melody, but the instrument tones in it. They are clean tones (the stuff of progressive trance) and yet his quick, suave tones make me feel both relaxed and excited at the same time.
Le Grand says what I'm also hearing is his preference for performing minor chords, not major chords.
"I hardly ever do a record that has major chords," says le Grand, who performs Saturday and April 11 at XS.
But the most important thing he tries to do with a song is to "catch a certain atmosphere."
He says the atmosphere of "Control Room" is akin to the vibe of music chords you hear in movie scores.
"For some movies, you do stuff you would not do in normal music, such as putting two notes together that don't fit," he says.
"In some cases, that creates a certain tension. For a movie, it would work, especially if it's a scary scene."
Making dance music is similar to making movie music, he says, because you're trying to A) capture a vibe, B) create tension, and C) avoid cliched music progressions.
"I try not to go for the most obvious thing," he says.
Likewise, le Grand cut his newest track, "Long Way From Home" (a collaboration with Sultan & Ned Shepard), because they wanted to craft a song with a "different kind of edge and approach."
He says "Long Way From Home" sounds like this:
"It's Moby vs. Fatboy Slim vs. Basement Jaxx in a 2013 kind of vibe. We sampled an old blues record — like, really old — and I think it really works. It might have a bit of a Daft Punky vibe to it, as well."
Le Grand is putting the last touches on a dance floor record that "also has a bit of a Daft Punky vibe to it."
Later, he is collaborating with Patric la Funk to write a sort of "Part 2" song to their piano-y single "Autosave" from a few years ago.
And he plans to add a vocal line to yet another new tune that will be odd-in-a-good-way, he says.
"I think it's fine that people start doing things that are more interesting," le Grand says.
By the end of the year, he hopes to drop a new compilation album of songs he has put out for the past year, plus a few new tracks.
"I still want to do an album, because it's still allowed to do some weird stuff, and that's what I like every now and then."
Weird is good. But le Grand's "weird" always seems so happy and friendly.
Doug Elfman's column appears on Page 3A in the main section on Mondays, Tuesdays, Thursdays and Saturdays. He also writes for Neon on Fridays. Email him at delfman@reviewjournal.com. He blogs at reviewjournal.com/elfman.