Find karaoke and clown noir in downtown Las Vegas this week
Updated July 27, 2017 - 10:52 pm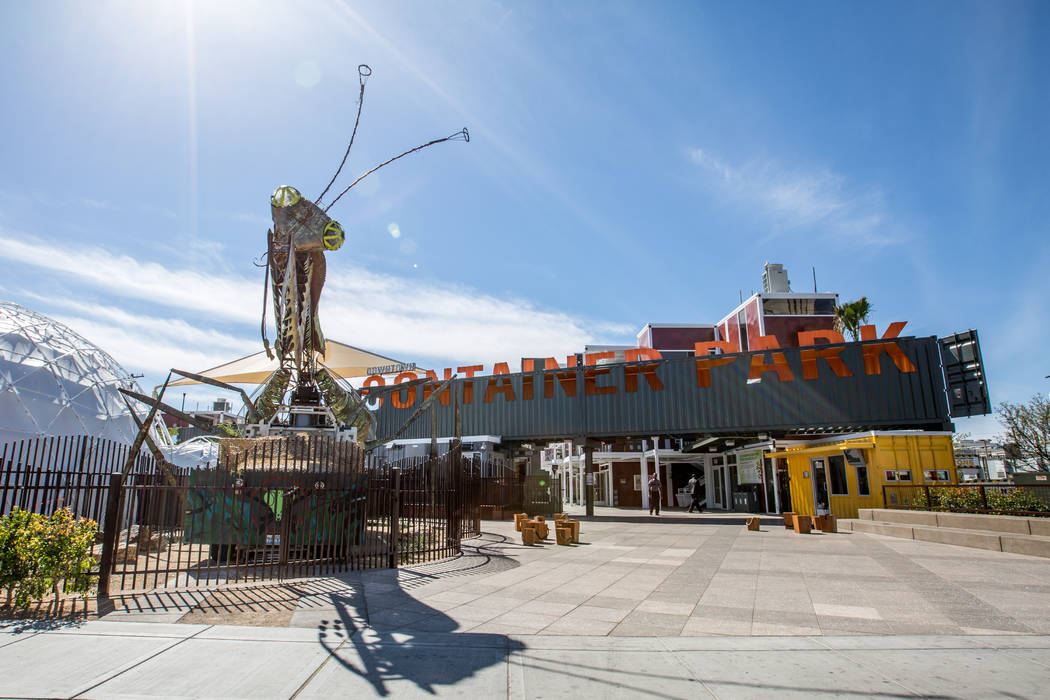 Get your sing on with backup band
Who needs a karaoke machine when you have a live rock band willing to back you up on your choice of songs? That describes the Thursday night scene in the backyard of the Gold Spike on Ogden Avenue between 4th Street and Las Vegas Boulevard. The band Stoked provides the music for Live Band Karaoke, and the microphone opens at 10 p.m. for the four-hour party. Other local musicians sometimes join in to help back the partiers, who choose songs from a provided list, but occasionally get away with special requests.
Breakfast on the patio at Park
Dine al fresco during the only hours it's bearable this time of year by trying Park on Fremont's breakfast menu on the front patio. Chef Ron Sapp offers a recently updated nine-item menu from 8-11 a.m. Monday through Friday at the Fremont East eatery, just off of Las Vegas Boulevard. It includes four egg dishes and a quintet of toasts. Of course, if even the morning heat is too much to bear, there's an air-conditioned interior.
'Clown Bar' run closes this weekend
What would film noir be like if it were performed live, by clowns? That's the question the Majestic Repertory Theater set out to answer in its production of "Clown Bar." The show is immersive, meaning the clowns mingle with guests in the nightclub-style setting as they give us a look into the worlds of clown murder, clown burlesque, the underground clown drug trade and even clown sex (which involves its fair share of props). The show closes this weekend, and at press time, tickets were still available for Thursday, Friday and Saturday. $25.
Pianist opens weekend shows at Oscar's
Michael Spadoni, who cut his teeth performing at downtown's Don't Tell Mama, putting his personal spin on everyone from Bach to The Beatles to Britney, will perform Friday and Saturday night at Oscar's Steakhouse at the Plaza. The classically trained pianist recently began an engagement of weekend shows that run from 7-10 p.m. in the lounge.
Free 'Cinderella' shows at Container Park
You know that friend who keeps complaining Las Vegas doesn't have any real culture? Take him or her to the Downtown Container Park this weekend to see a free performance of "Cinderella" by The Pink Tutu Ballet, with the Sin City Opera backing them. Friday evening's show kicks off at 7; Saturday's matinee (for National Dance Day) is at 2 p.m. And there's a final Sunday evening show at 7.