Ghostbar's view still drawing crowds, especially balcony glass floor
February 18, 2011 - 2:04 am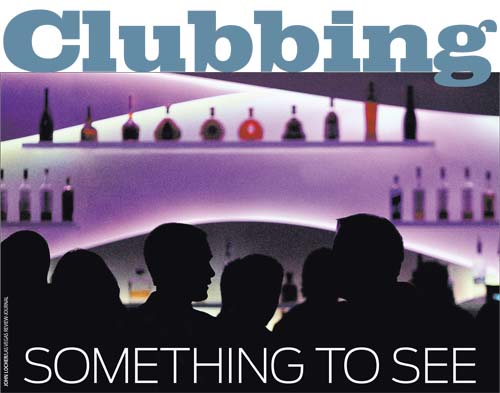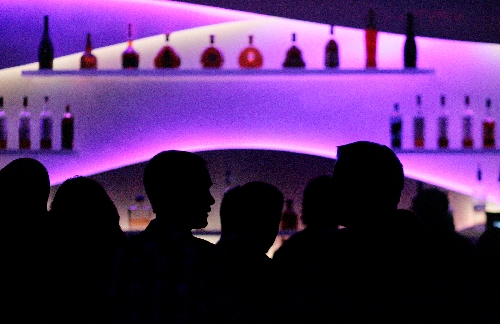 In its 10th year, Ghostbar at the Palms, 4321 W. Flamingo Road, shows no signs of fading into nightclub obscurity.
In fact, Palms' owner George Maloof thinks it's more popular than ever.
"It's almost iconic," Maloof says of the 8,000-square-foot club that opened in 2001. "There's just something about when you walk in and see that view. No one's been able to duplicate it. It's still my favorite place to go just to have a drink and see the city of Las Vegas. That view cannot be replaced."
Touting a fabulous view has become almost a passe claim to fame for local nightclubs. But Maloof says Ghostbar, on the 55th floor of the Palms, has the best. Its off-Strip location gives guests the chance to take in a panoramic vista of Las Vegas Boulevard from north to south. Then there's the view of the hotel pool you can see by looking through the glass floor on the balcony.
"It was the topic of conversation when we opened up, and people still bring friends to see that," Maloof says.
Add in the other touches — good DJs, the right music, special events — and you have the formula for a successful and popular club.
Resident DJs Dave Fogg, DJ M!KEATTACK and DJ 88 spin during Snitch Wednesdays. Sundays are industry night.
Ghostbar opens daily at 8 p.m. Cover charge is $10 daily before 10 p.m., $20 after 10 p.m. and $30 on weekends. Local ladies with ID get in free.
For more information or table reservations, call 938-2666.
Contact reporter Sonya Padgett at spadgett@ reviewjournal.com or 702-380-4564.
Las Vegas Club Scene