Joe Jonas can kind of thank DJing in Las Vegas for his latest hit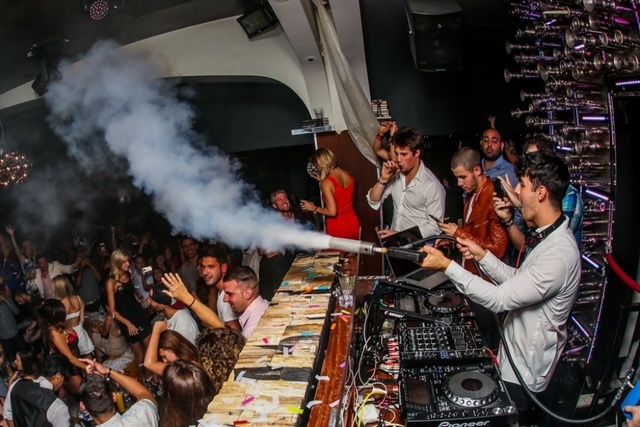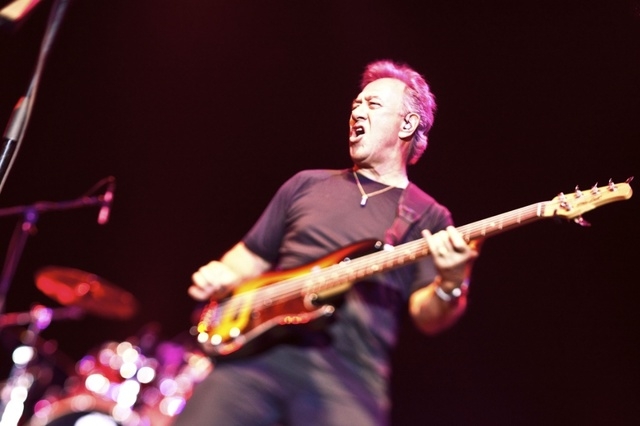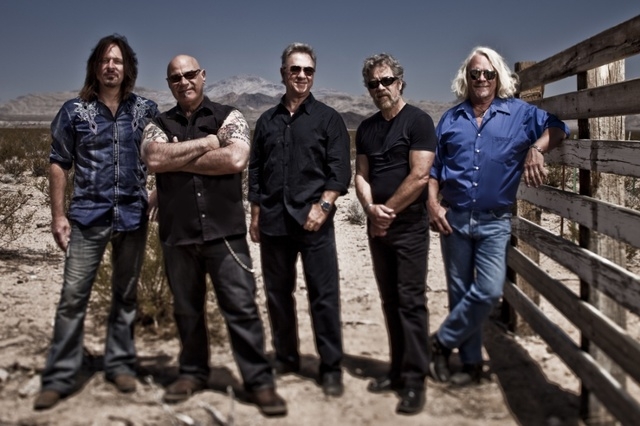 For the last few years, Joe Jonas has been DJing in Las Vegas and around the world, and it has paid off in the form of a new hit song that puts him in the record books.
Jonas came to fame with his siblings as part of the Jonas Brothers. Then he sang a few hit songs as a solo artist. Now he's got a hit, "Cake by the Ocean," with his new band DNCE ("Dance" minus the "a").
That makes Jonas one of a small number of humans who have charted on Billboard's Top 40 under three different artist names. The others are Paul McCartney, Jimmy Page, Robert Plant, Paul Rodgers, Tommy Shaw, CeeLo Green, John Waite, Ted Nugent, Johnny Gill, Ice Cube, Paul Carrack and Las Vegan Donny Osmond.
Jonas — who will DJ tonight at Hyde Bellagio, where he's a resident headliner — tells me DJing was a big factor in helping him discover the new poppy sound of DNCE and "Cake by the Ocean."
"It's been a really great outlet for me to discover what music moves people when I DJ live," he says. "It was kind of a good way to find out what I wanted to create for the band."
So when he DJs a song for the crowd at Hyde, he might realize "This one doesn't hit the mark," or "They really like this style of music right now."
Jonas and DNCE mate Cole Whittle are working with producers while writing and recording more songs for an upcoming album this year, and possibly for another album or EP in 2017.
"Anytime we have a day off, which is rare, we'll be in the studio all day, just creating," Jonas says.
DNCE goes on tour for two months soon with Selena Gomez, who broke a record on Monday by becoming the most-followed Instagrammer in the world with 69.4 million followers. That tour begins May 6 at the Mandalay Bay Events Center.
Jonas wants to reiterate that today is a DJ gig.
"I don't want to confuse fans and make them think I'm going to be" singing, he says, although, "I might get up there and sing 'Cake by the Ocean.'"
My song request: To complement "Cake by the Ocean," maybe he could also sing a cover of Lana del Rey's hit "High by the Beach."
His funny comeback: "I guess it would be 'Hyde by the Pond,' since they have the Fountains" of Bellagio in the background.
RECEIVING FLOWERS FROM ELVIS IN 1995?
Here's a funny old Vegas story. Back in the mid-1990s, Creedence Clearwater Revisited was headlining at the Las Vegas Hilton when bass player Stu Cook noticed flowers in the dressing room.
He opened the card.
"From Elvis and the Colonel," the card read.
Cook, 70, was surprised, to say the least.
"Elvis had been dead for (18) years already, and we get flowers?" he says and laughs.
The Colonel was Presley's iconic manager, Colonel Tom Parker. So in a way, Elvis' money did buy the vase of petals.
"Elvis funded it, for sure," Cook tells me and adds:
"Have I ever told you this? The Colonel gave us some great advice that night. He said, 'If you ever play a rodeo, wear a hat.'
"And the other bit of advice is, 'If you want to sell out, remove the empty seats.'
"I thought to myself, 'And Elvis paid him 50 percent for this kind of advice?'" he jokes.
Creedence Clearwater Revisited (featuring Cook and original drummer Doug Clifford) is back in town to perform "Susie Q," "Who'll Stop the Rain" and other classic hits today and Sunday at The Orleans (Tickets: $65-$87).
ELIJAH WOOD to DJ DURING WIZARD WORLD
If you're a Comic Con person, you already know Wizard World is underway through Sunday at the Las Vegas Convention Center, with appearances promised by Matt Smith of "Dr. Who," Mark Pellegrino of "Supernatural," Michael Rooker of "The Walking Dead," Eliza Dushku of "Buffy the Vampire Slayer," and other stars ($35-$75).
New info: Actor/DJ Elijah Wood will DJ with Zach Cowie at the "Heroes &Villains Party" today in Vanity nightclub in the Hard Rock Hotel. There's even a $5,000 costume contest, meant to excite the Wizard World conventioneers.
Wood ("The Ice Storm," "The Lord of the Rings," "Sin City") walks a red carpet outside the club after midnight. Tickets: $20 for women; $30 for men.
Doug Elfman can be reached at delfman@reviewjournal.com. He blogs at reviewjournal.com/elfman. On Twitter: @VegasAnonymous