Music a way for DJ to connect with people
February 25, 2011 - 2:06 am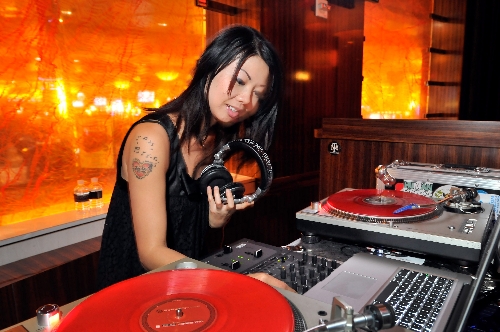 DJ Miss Joy has some interesting theories about DJs and how what they do affects audiences.
In fact, the theories of DJ Miss Joy — whose regular dates include a weekly Friday night gig at Santa Fe Station's 4949 Lounge — are so interesting that you really wish somebody would give her a grant to study them further.
DJ Miss Joy — real name: Joy Ngaosivath — was born in Michigan to parents who immigrated from Laos in 1978. As a kid, "we moved around a lot," says Ngaosivath, 31. "I like to call them modern-day gypsies."
Music "has always been a part of my life," she says. "I played cello and violin in elementary school, and in my teenage years, I was exposed to, I guess, electronic music.
"It was a really big sound for me. It was very different than what was on the radio, and it got me into pursuing music (from) a wider perspective."
By then — and in what would prove to be good preparation for a career as a DJ — she also had developed what would turn out to be a lifelong love of dance.
At 19, Ngaosivath moved to Seattle and, by then, knew she wanted to pursue a career as a DJ. In 2001, she came to Las Vegas "because I found that Las Vegas was the hub for DJs and entertainment."
She gained experience at a number of smaller venues around town, and a year after arriving here, got the chance to perform at Rain.
"DJ Hollywood was a really good friend of mine, and he was really helpful in helping me to achieve my goal and dream of playing live," she says.
She's been DJing for about 10 years now and likes the opportunity DJing gives her to "connect with people on just a wide spectrum."
"Music and frequency really changes the way people interact when they're at a nightclub or when they're at a bar or a lounge," Ngaosivath says.
"I feel it's another way to speak to people. It's just like conversation."
DJ Miss Joy plays 4949 Lounge at Santa Fe Station, 4949 N. Rancho Drive, at 9 p.m. Fridays.