New club at Mandalay Bay pledges to bring customers back for rescheduled opening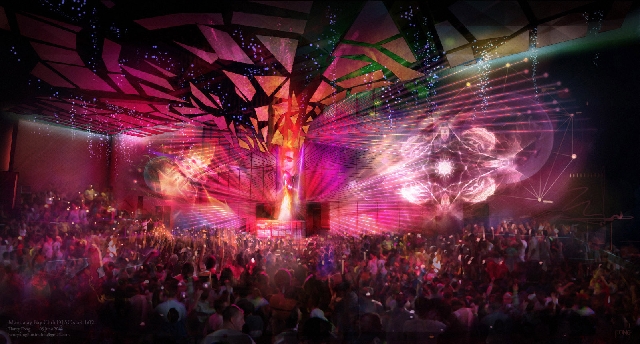 You want customer service? Check this out. A major Strip venue is refunding people's airplane tickets to Vegas due to postponed shows.
On Friday, the upcoming Light nightclub at Mandalay Bay announced it will not open as scheduled this week.
Instead, the club will open Memorial Day weekend.
Light posted the news on its Facebook page, blaming construction delays, along with the usual refund policy: If you bought tickets to this week's sold-out shows, you can get a refund, or tickets to a different show.
But then an upset guy named Drew Mulderig wrote on Light's Facebook page, "You gunna refund airfare too?"
That's when Light responded unpredictably:
"We will be refunding flight tickets and helping you come to the next show of your choice. Email guests@thelightvegas. com. We didn't take this decision lightly and we will be helping you get to The Light!"
A Light representative on Sunday told me, yes, these plane ticket refunds are actually happening.
"All Twitter and Facebook (requests) are being answered as they come in," the Light rep said.
Some people on Facebook said they still plan to come to Vegas this week. So Light promised each of those people to set up their parties at one of Light Group's other clubs, such as 1 Oak, Haze, the Bank, Lily, Liquid and Bare.
There were happy results. A San Diego woman said she went from extremely "pissed" to pleased after Light solved her problems.
But a few people complained they are still stuck with booked hotel rooms this week.
And one guy on Facebook joked: "I purchased a brand new car to drive to the event, who's going to refund the car?!"
Light didn't respond to that guy.
No word on how much this delay will cost Light.
But the club — featuring performances by partner Cirque du Soleil — will most likely make a mint this year, starting with a Memorial Day weekend lineup of DJ stars Skrillex, Zedd, Axwell, Sebastian Ingrosso, Otto Knows and Baauer.
The club is also opening a poolside dayclub called Daylight. Quite a few clubbers seemed undeterred by the delay, such as a guy named Brian Awestin who vowed to go to Light's club and dayclub Memorial Day weekend:
"ill be doing both light and daylight that saturday. liver don't fail me now!"
Journalism credit where it's due: The Las Vegas Weekly first spotted Light's Facebook refund promises, and broke the story.
HANK, WHERE ARE YOU?
Over the weekend, TV Playmate Kendra Wilkinson kept looking on Twitter for husband Hank Baskett, who was partying in Vegas.
Here's a look at Kendra's tweets to Hank, which went unanswered (publicly at least) through my deadline on Sunday evening.
■ Tweet No. 1 by Kendra: "Damn we have grandparents in town for the weekend and @TheHankBaskett is in Vegas. What shall I do with myself?? @iamJessicaHall??????? Lol"
■ Tweet No. 2 by Kendra: "Hahahaha ok ok. As you can tell I have some time on my hands. @TheHankBaskett get back here! No more Vegas fool. Lol"
■ Tweet No. 3 by Kendra: "I'm tryin to not text 'what are you doing' during @TheHankBaskett little bachelor party in Vegas. Butttt I just did….#damnit. LOL."
SIGHTINGS
Actress Molly Sims, who starred in the "Las Vegas" TV show on NBC, went with girlfriends to Tao Asian Bistro on Saturday night for a bachelorette party. Then they consumed a VIP table on the dance floor at club Tao, where Bravo's Mike Shouhed, from "The Shahs of Sunset" (and he just posed for Playgirl, which still exists), hung in the DJ booth with DJ Vice.
Doug Elfman's column appears Mondays, Tuesdays, Thursdays and Saturdays. He also writes for Neon on Fridays. Email him at delfman@reviewjournal.com. He blogs at reviewjournal.com/elfman.