December 24, 2010 - 12:00 am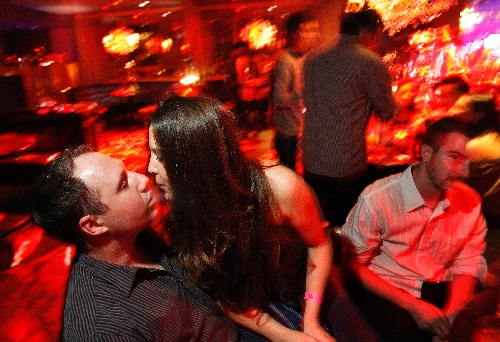 Searching for a nightclub with ambiance a bit different than the usual?
Then check out CatHouse, which not only offers patrons the handy combo of a boutique nightclub and a sort of upscale sports lounge, but the general vibe of a classic speakeasy.
CatHouse opened about three years ago at Luxor, 3900 Las Vegas Blvd. South. However, patrons who haven't stopped by in a while will notice some changes instituted by new — about two months ago — managing partners Billy Cross, Mick Doohan and James Reyes.
One of the venue's two rooms is CatHouse's boutique nightclub, fitted out in shades of red and inspired, Reyes says, by "the excitement and secrecy of a 19th century speakeasy."
The club boasts multiple dance floor platforms, VIP seating and a full-service bar, Reyes says, and DJs spin a menu of tunes built upon a foundation of Top 40 and ranging from Beyonce to Journey to Jay-Z.
The nightclub is open from 10:30 p.m. to 4 a.m. Tuesdays, Thursdays, Fridays and Saturdays.
The second space, called Doohan's Bar, is outfitted in tones of blue, Reyes says. The impending installation of seven plasma TVs and pool tables will, Reyes says, create a sort of "upscale lounge (and) international sports pub."
"It's a feel-good space," he says, with a cocktail menu that gives a "new spin" on such classics as Manhattans and Gibsons. That room is open at 5 p.m. daily.
Having two separate yet thematically connected rooms "gives customers some options," Reyes says. A guest can stop by one day and "hang out on the bar side, and, on Saturday, come back and interact with the nightclub side."
In a city packed with megaclubs, he adds, "we do feel it's an alternative, going back to a more intimate style of service and atmosphere."
Cover for the nightclub is $20 for men and women, but locals are always free. There's no cover for Doohan's Bar.
For more information, call 262-4228.
Contact reporter John Przybys at jprzybys@ reviewjournal.com or 702-383-0280.
Las Vegas Club Scene