Sharing tales from Snoop Dogg, Gareth Emery, Redfoo and more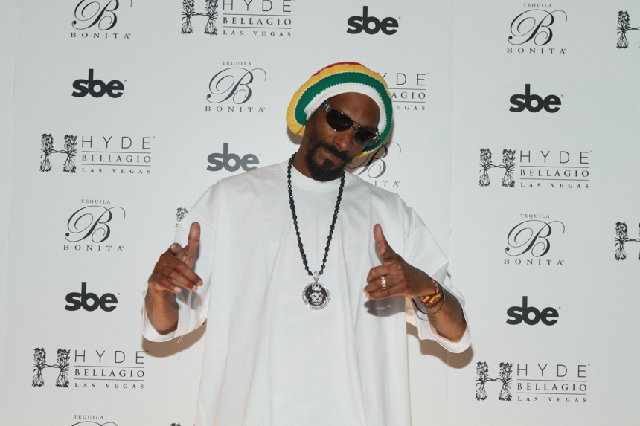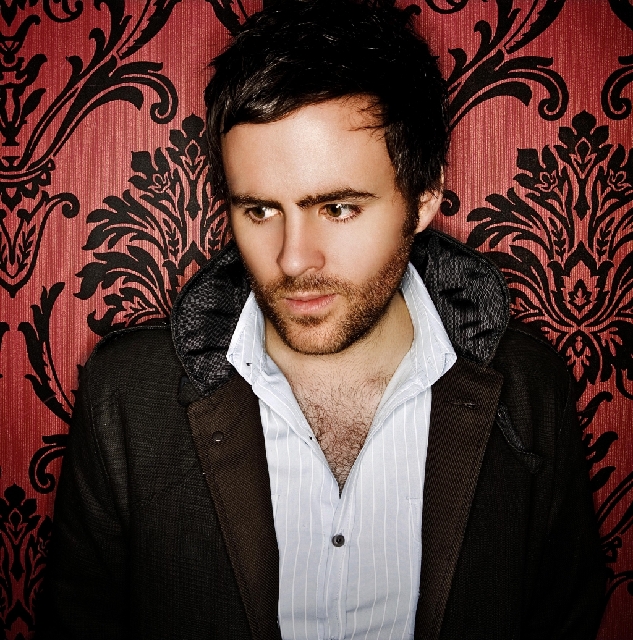 Sadly, I can't interview every nightclub musician every time they play Vegas or I would be interviewing musicians 24 hours a day. So today, please enjoy my own personal stories about this week's club headliners.
¥ Snoop Dogg (now also Snoop Lion) performs Saturday at club Tao in The Venetian.
Several years ago, I asked Snoop if he ever thinks about the late Tupac Shakur (who was killed in Vegas) or the late Biggie Smalls, when Snoop rides around Vegas.
"I come out here to have a good time and just to be me and do me," Snoop said in a completely relaxed state.
"My thing is a good time. Fun. Pleasure. And just havin' a good time. That's Snoop Dogg. That's all I symbolize."
Snoop smelled really good, FYI.
¥ Gareth Emery performs today at Marquee nightclub in The Cosmopolitan of Las Vegas. You know him for his hits "Concrete Angel" and "Sanctuary."
Emery told me he almost died during an outdoor concert in Africa when a torrential rainstorm blew in. Two guys tried to cover his DJ mixer and deck during the stormy gig, but the gear still got soaked.
Emery wanted to leave at first, but he soldiered on, playing on drenched equipment and surrounded by electrical cords.
"The crowd stayed with me," Emery said. "We were all in it together.
"It ended up being one of the most fantastic, unique shows I've ever done. At the end of it, I was like, 'That was incredible.' Would I do it again? Absolutely not. But it was a great life experience."
¥ Martin Solveig DJs Saturday at club XS in the Wynn. You know him for his fun hits "The Night Out," "Hello" and "Ready 2 Go."
Solveig's real last name is Picandet. But his Wikipedia page falsely claimed he picked the stage name Solveig as an ode to actress Solveig Dommartin from the classic film "Wings of Desire."
"Everyone is asking me about that," Solveig said. "I picked Solveig because I like the meaning of it. It means 'way to the sun.' But also, I like the sound of it. There is no exotic story to it.
"Not everything written on Wikipedia is true," Solveig told me in a grand understatement.
¥ Redfoo performs Sunday at XS. You know Redfoo as half of the duo LMFAO and their hits "Party Rock Anthem" and "Sexy and I Know It."
Redfoo told me his famous dance "Shuffling" was a result of playing soccer as a kid.
"Soccer players are really shuffling with the ball," he said. "It has the Charleston (dance steps). It has some soccer involved. It's incredible. It's footwork."
¥ And Paul Oakenfold performs Tuesday at club Lavo in the Palazzo. You know him for popularizing electronic music in Vegas and Ibiza.
Actually, my favorite Oakenfold story is something DJ Pete Tong told me, then Oakenfold confirmed.
Tong said he and Oakenfold were driving down the Strip years ago — in the dark ages before anyone played electronic music in Vegas — when Oakenfold saw Sheena Easton on a marquee, and Oakenfold jested that over-the-hill artists play Vegas.
"Paul joked, 'That will be us someday. That's where we'll all end up,' " Tong recalled.
A few years later, Oakenfold launched the first star-DJ residency gig on the Strip, which kicked off this whole EDM revolution here.
Tong told me: "Everyone in Europe, when that (Oakenfold Vegas residency) was announced, there was a bit of sniggering: 'What is he doing now?' But it was a real gateway. He was a pioneering DJ. Now everyone wants to do it."
So you can sort of thank Sheena Easton for Vegas' EDM explosion?
Doug Elfman's column appears on Page 3A in the main section on Mondays, Tuesdays, Thursdays and Saturdays. He also writes for Neon on Fridays. Email him at delfman@reviewjournal.com. He blogs at reviewjournal.com/elfman.