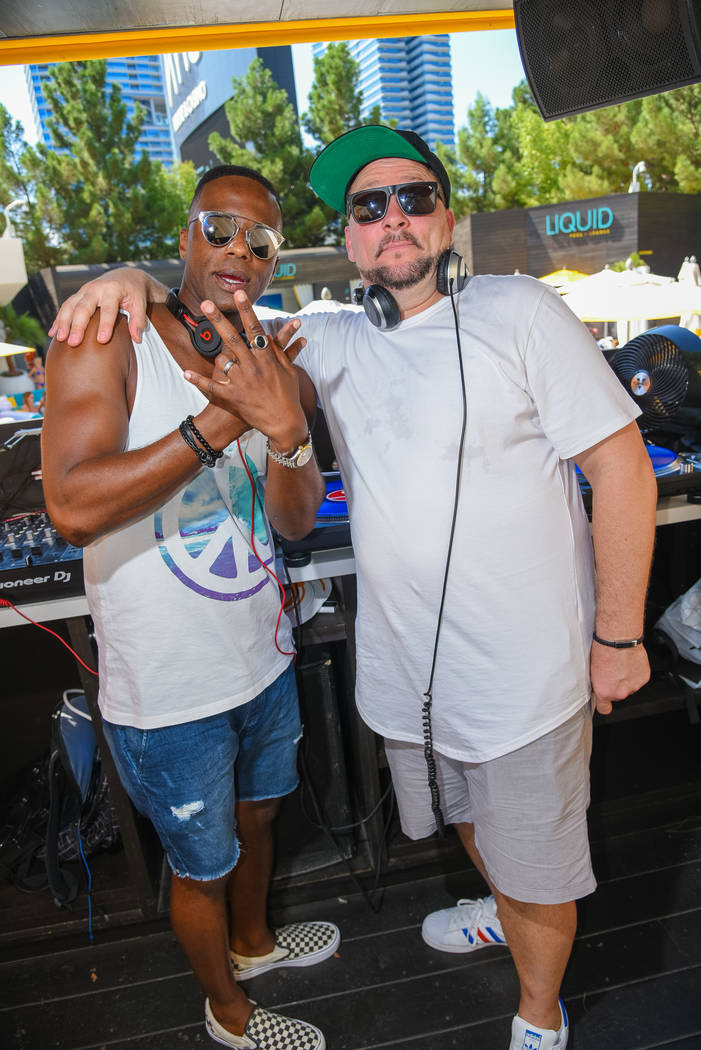 Redfoo
Redfoo and the Party Rock Crew take over Hyde Bellagio this weekend. Known for the hit singles "Party Rock Anthem" and "Sexy and I Know It" as part of LMFAO, the DJ and singer is set to man the decks at the Saturday night bash. Doors open at 10:30 p.m. at Bellagio. Tickets start at $20 for women and $30 for men (hydebellagio.com).
Snoop Dogg
Rapper Snoop Dogg hosts and performs at Drai's weekly Swim Night on Tuesday. Doors open at 10 p.m. for the rooftop beach club's pool party at The Cromwell. Admission starts at $20 for women and $40 for men (draisgroup.com).
Concert series
The Flamingo Go Pool and 102.7 The Coyote continue their Country Cabana Concert Series with a performance by Midland on Wednesday. The country music trio hit the poolside stage at 8 p.m. Doors open at 6 p.m. Tickets are $20 (gopoolvegas.com).
Pool party
PKWY Tavern, 9280 W. Flamingo Road, hosts a pool party at 9 p.m. Saturday. The winter wonderland-themed event features beats by Blueprint Sound, a 25-foot pool, snow blanketing the bar, Pinnacle Vodka punch, snow cones and Victory Brewing beer specials starting at $5. Admission is free (pkwytavern.com).
Scooter & Lavelle
Liquid Pool starts the Labor Day weekend celebration Thursday with sounds by DJ duo Scooter & Lavelle. Doors open at 11 a.m. at Aria. Tickets start at $10 for women and $20 for men (liquidpoollv.com).