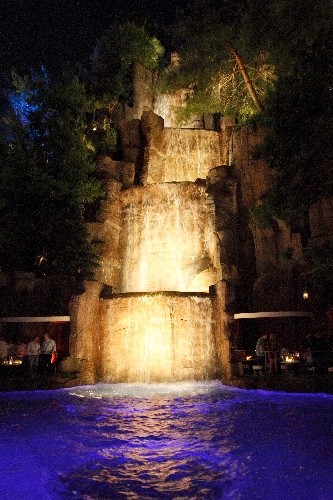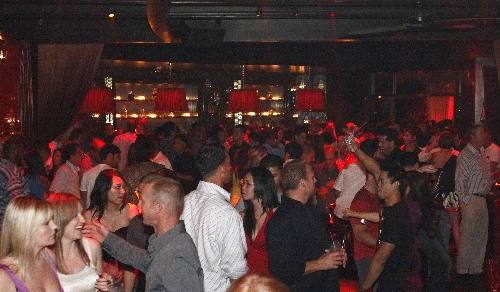 In two weeks, Tryst will close down for its annual holiday break so employees can gear up for New Year's Eve.
But the 2011 party's not over, yet, says Tryst's director of strategic marketing Ronn Nicolli .
These next three weekends will be much like the previous 46: filled with music, dancing and celebrity appearances. DJ Spider is scheduled to play tonight, while Derrick Anthony and Dave Fogg will be in the DJ booth Saturday. On Dec. 1, rapper Jermaine Dupri will make an appearance.
Tryst, which marks its sixth anniversary New Year's Eve, will go dark Dec. 10 and reopen Dec. 29, Nicolli says.
The break gives employees the chance to enjoy the holidays and prepare the club for the big party weekend. It reopens with Ryu Fight Apparel hosting a fight night party. Some UFC fighters will probably pop in on the festivities, Nicolli says.
It's a great lead-in to the New Year's Eve appearance by Rob Kardashian, Nicolli adds.
The 12,000-square-foot club is smaller compared to some of the Strip's megaclubs, but it's the sort of venue that appeals to a wide audience, providing something for the 21 and up demographic as well as the 35- to 50-year-old clubgoer.
A crowd can come in and enjoy a high-tempo bachelor/bachelorette party scene inside or a laid-back atmosphere on the patio.
That's where the 90-foot waterfall sets an intimate scene. Trees and foliage surround tables on the patio, providing intimate seating to those who want to sit and talk while enjoying a bottle of wine, Nicolli says.
"It's got almost a romantic feel to it," Nicolli says.
Inside, the music pumps out a high-tempo beat while go-go dancers — what Nicolli calls "entertainment ambassadors" — work in tandem with the DJs to fire the crowd up. They often throw swag into the crowds, Nicolli says, including T-shirts and glow necklaces.
The club's capacity is 1,100; but on the average night, anywhere from 2,200 to 3,000 people will flow through Tryst.
Bottle service starts around $500, while the average price of a cocktail runs about $15.
Locals get in free on Thursdays. On Fridays and Saturdays, locals receive a discounted admission of $20, depending on scheduled events, Nicolli says.
Cover is $30 for men and $20 for women and hotel guests, also depending on that night's events.
Tryst, located at 3131 Las Vegas Blvd. South, opens at 10 p.m. Thursday, Friday and Saturday. For reservations, call 770-3375 or visit the website, trystlasvegas.com.
Contact reporter Sonya Padgett at spadgett@ reviewjournal.com or 702-380-4564. Follow @StripSonya on Twitter.