Velveteen Rabbit owners teach beginner cocktail classes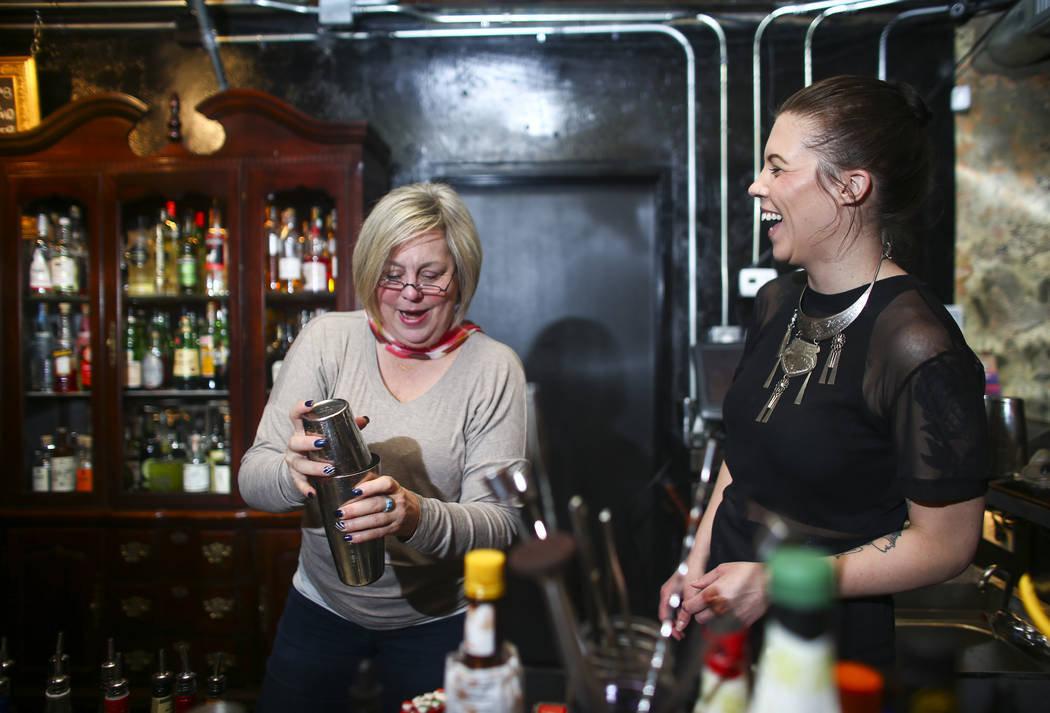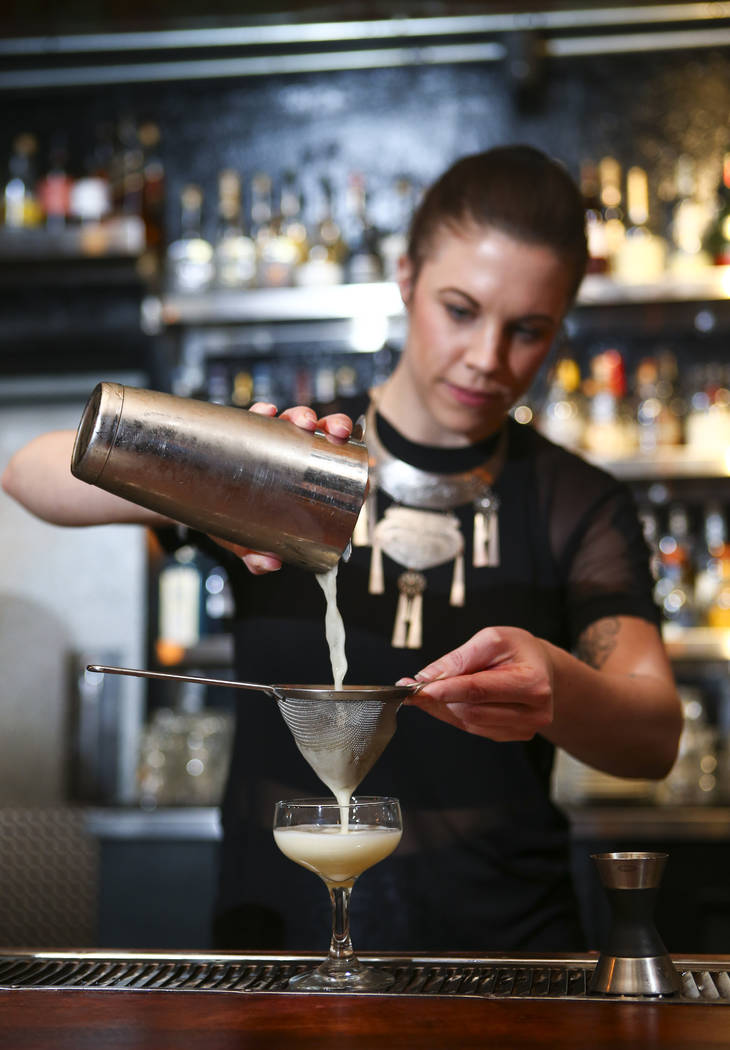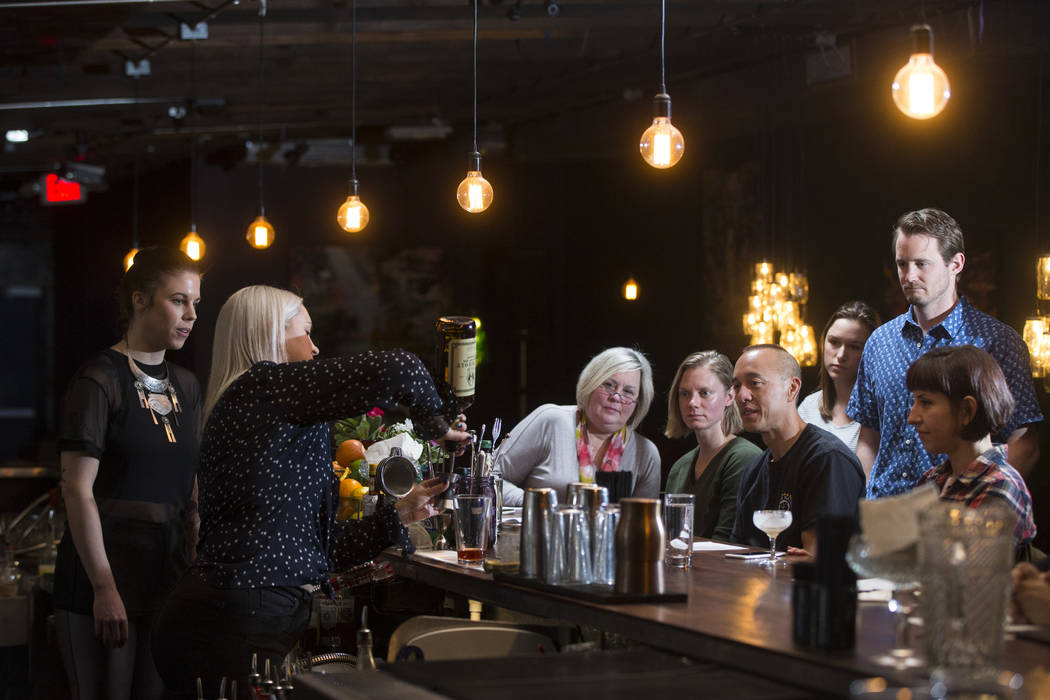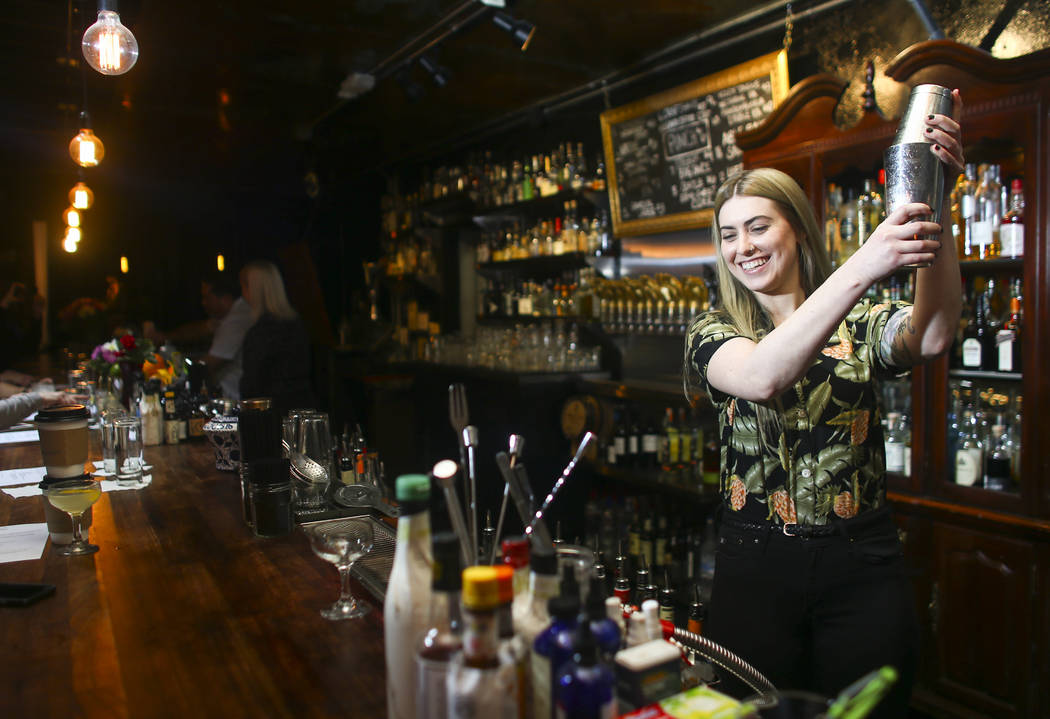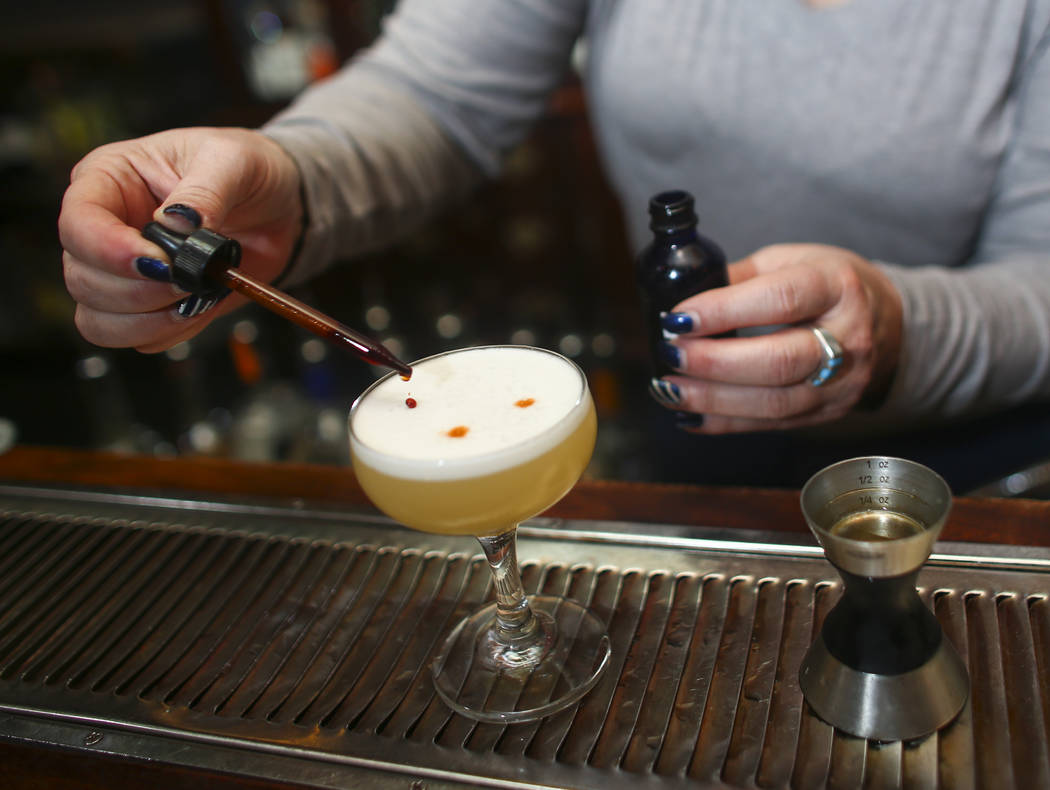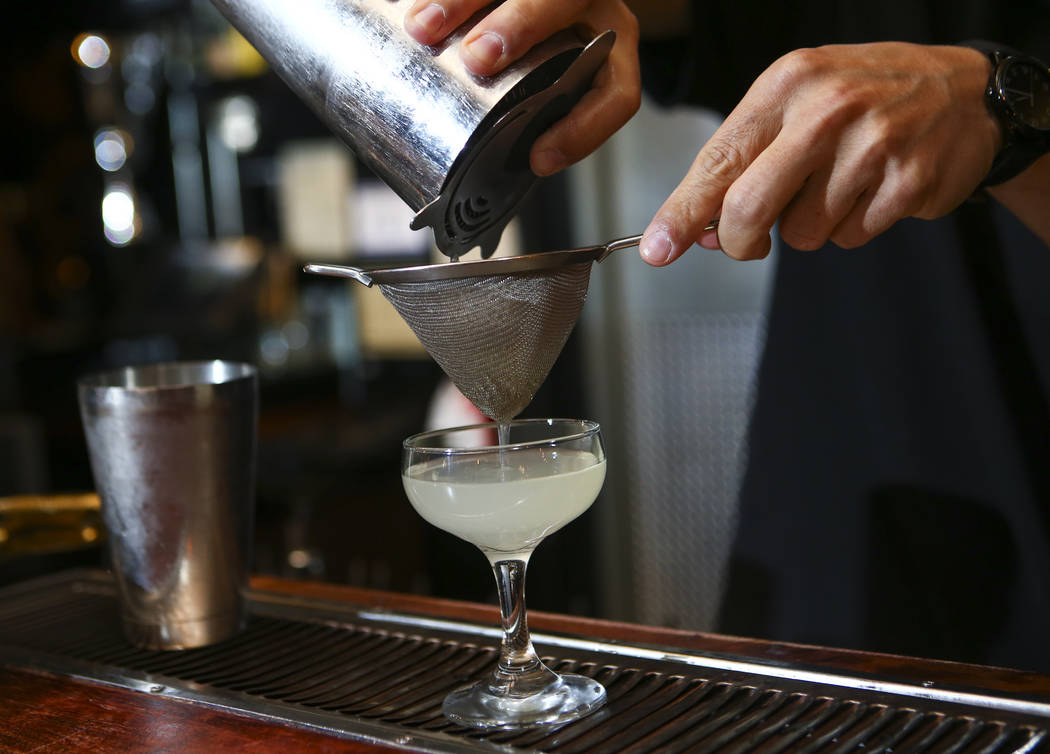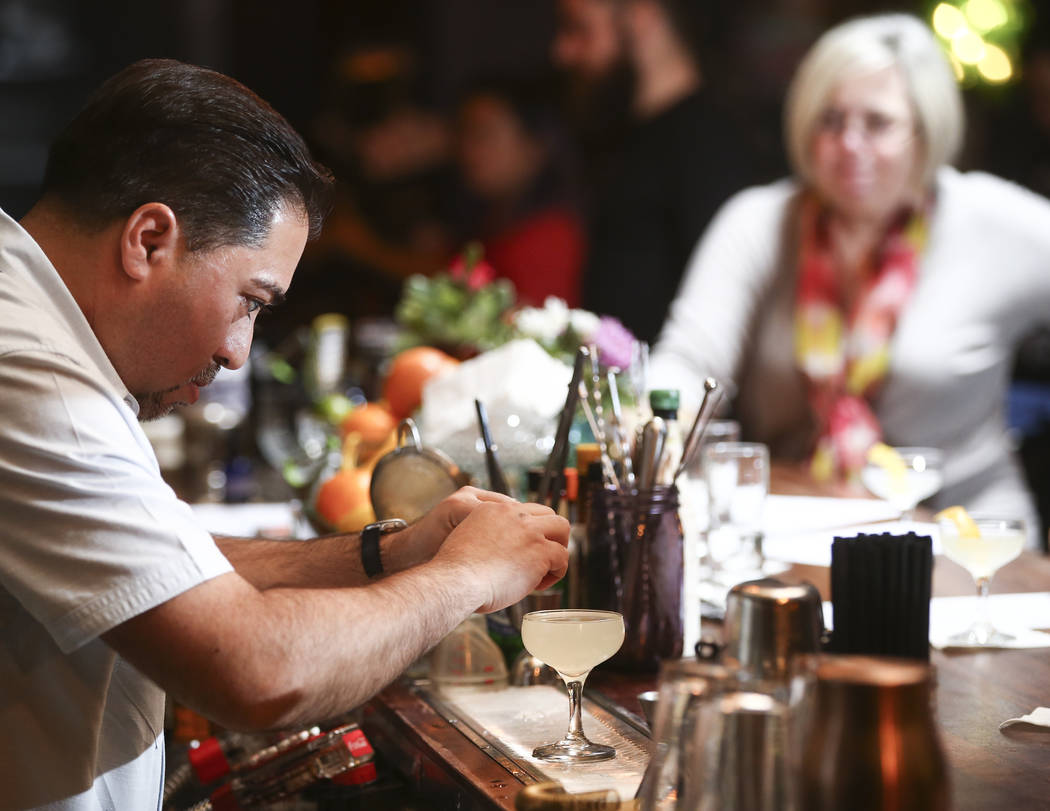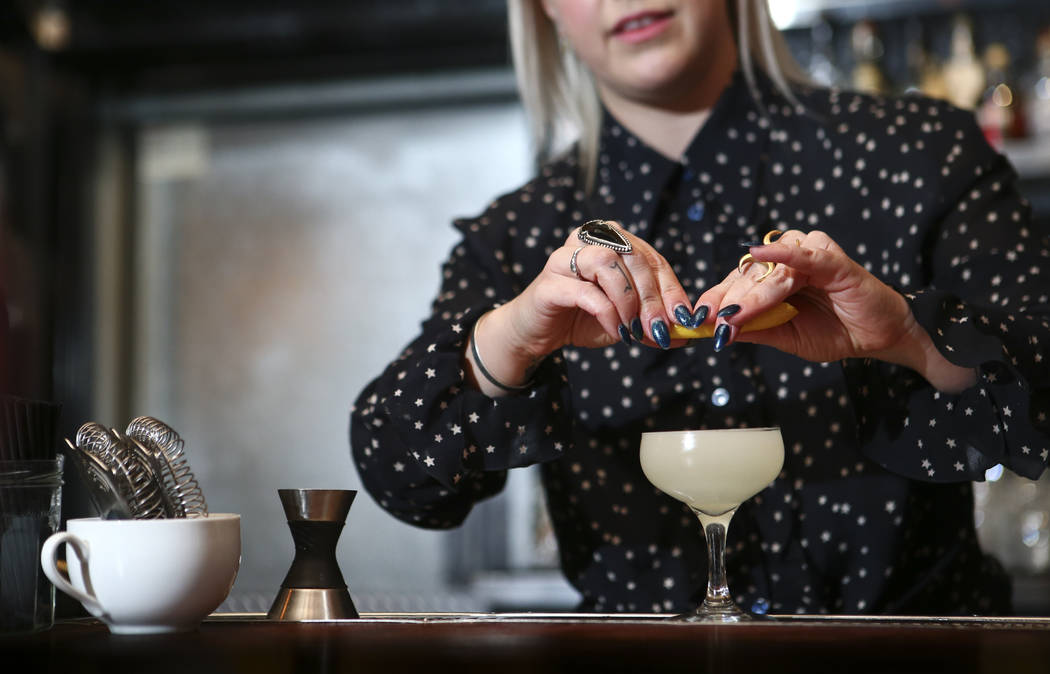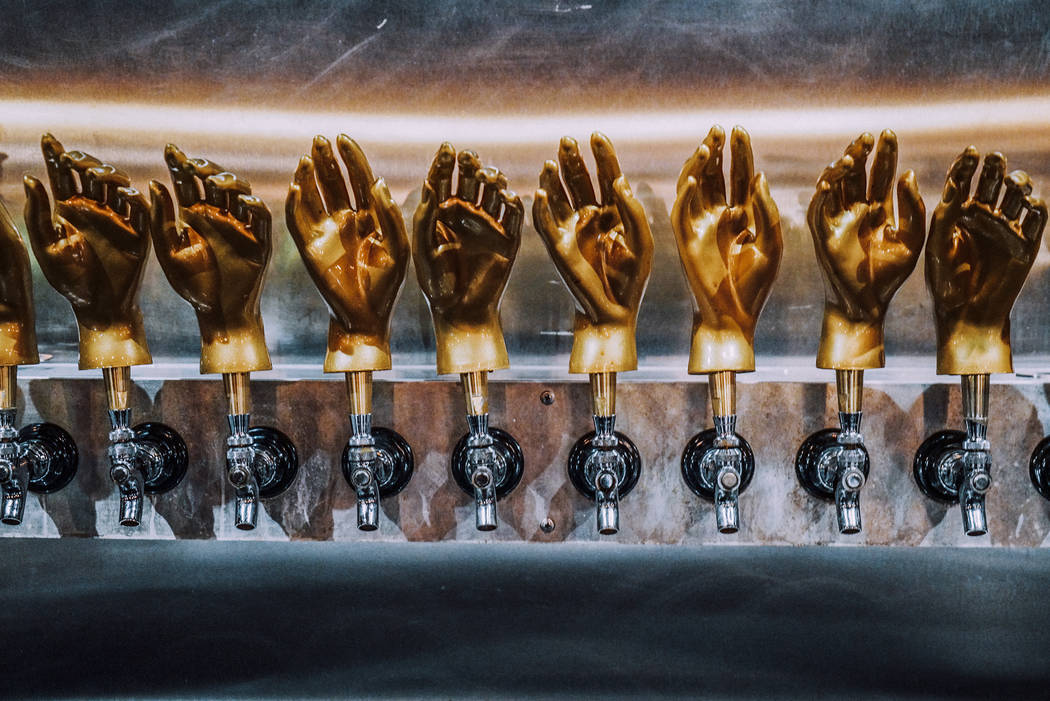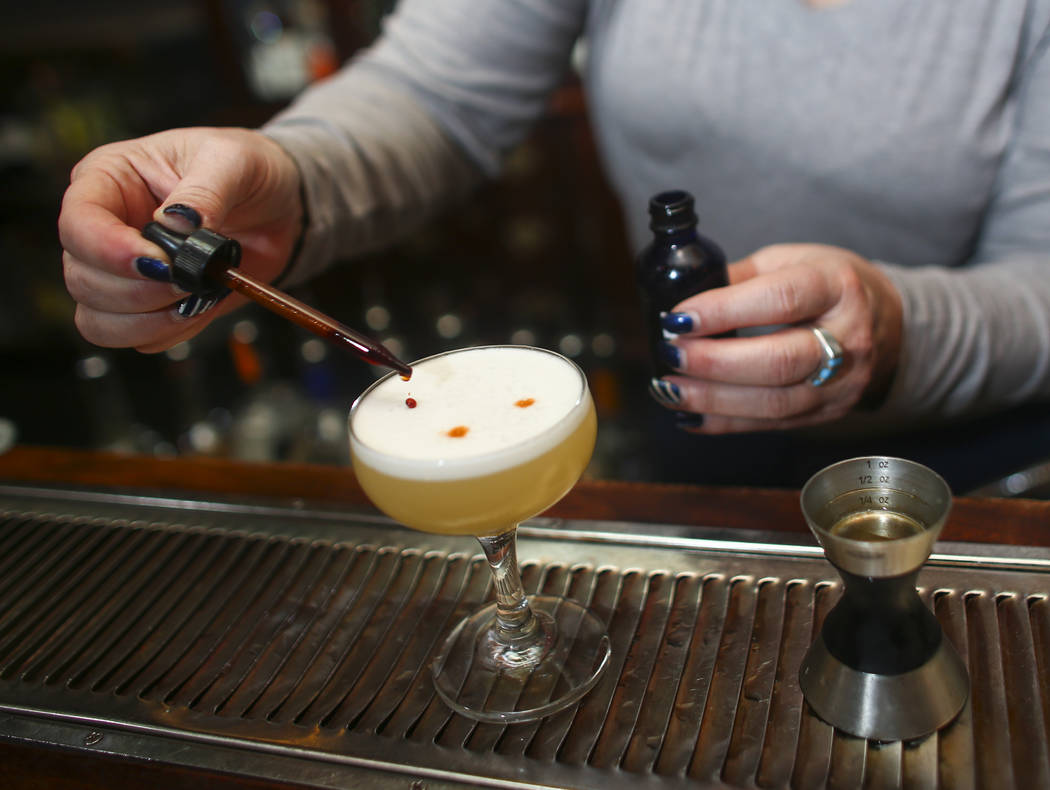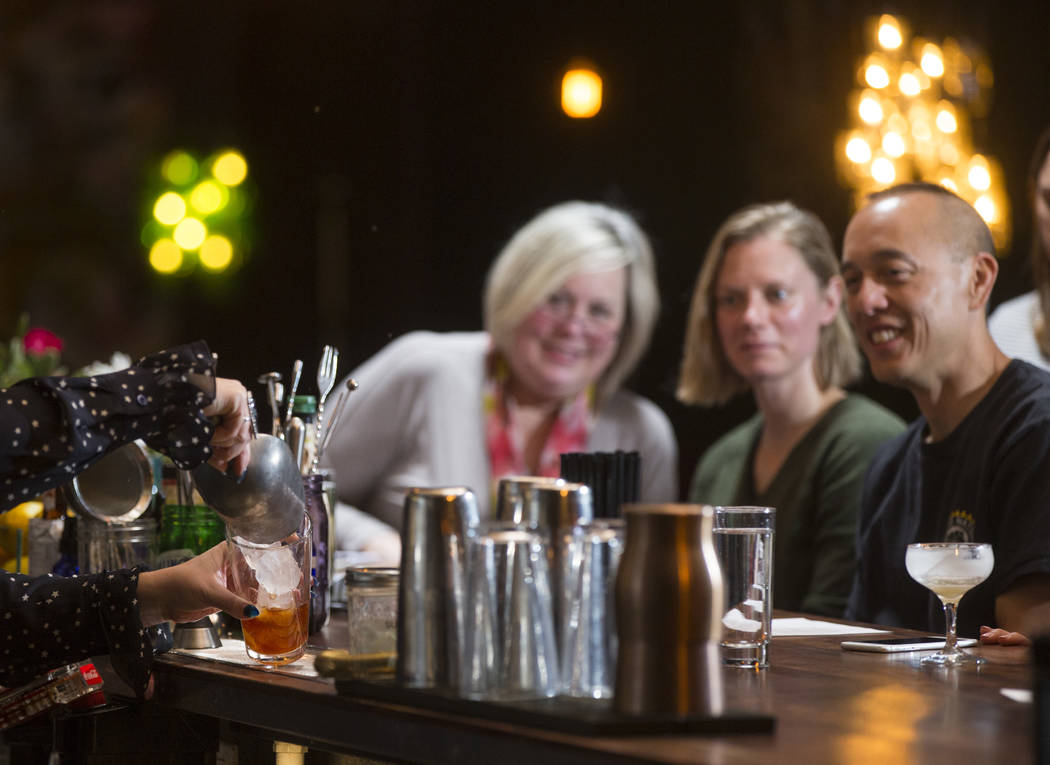 Christina Dylag had a secret on her first day behind the bar at Velveteen Rabbit.
She had never bartended before.
Dylag had worked in the industry as a hostess and server and had an extensive home bar — but hadn't ever made drinks for customers as a bartender when she and her sister, Pamela Dylag, opened Velveteen Rabbit in 2013.
"I didn't really want anyone to know either," Christina says from the velvet Victorian chairs that crowd the bar's dim interior. "I sidestepped that question a lot within the first couple years."
Walk through their Main Street door on any given weekend night and you'd never know. In the four years since, the Arts District haunt has flourished into the type of space the sisters envisioned.
"When we had the idea for the bar, it was more like this bigger idea, like a community space," Pamela says, that was similar to bars they had hung out in in cities such as Portland, Oregon, and Tokyo. The sisters regularly host events in collaboration with local artists and continue coming up with ever more creative seasonal menus with the help of their staff.
Christina's experience goes to show that everyone starts somewhere. Now, the Dylag sisters are giving aspiring home bartenders that start at bimonthly cocktail classes, relaunched at the Velveteen Rabbit in January.
They had offered classes through a third-party organizer about three years ago. Those attracted mostly bachelorette parties and the like, who were more focused on the consumption of the drinks than the process that led to them. The cocktails, too, were tailored for that audience: a variation on a Cosmopolitan, for example, versus the classics participants are now making.
The current incarnation draws locals and tourists who are a little more into the nitty gritty of a cocktail's creation. Throughout the class, they ask how to use different aperitifs and what benefits the oils of an orange peel have.
"They branded themselves with intricate cocktails," participant Jason Bornstein, a 29-year-old who works for a liquor distributor, says at a recent class. "There's so much that goes into (making a bar successful), it's so cool."
Participants make three classic cocktails during the two-hour class, held every other Saturday from 2 to 4 p.m. They begin with a French 75, a sparkling lemon drink from the Prohibition era, then progress toward more spirit-forward cocktails: a whiskey sour and then an Old-Fashioned.
"Most cocktails, they come from classic recipes," Pamela says. "Even when you get into the weird, crazy cocktails that are more experimental, they all have a basis of a classic recipe. You just have to be really familiar with that recipe before you venture out and see what you can do."
Either Pamela or Christina demonstrates how to make the drink, sharing bits about its history. Then, the students hop behind the bar two at a time.
"I have all these tools, I have a spectacular bar, I just didn't know how to make anything," says Sharon Bond, 56, who also attended the recent class.
Though Velveteen Rabbit has an eclectic menu — current offerings feature drinks with Chareau, an aloe vera liqueur, and papaya-jalapeno shrub — Christina and Pamela chose the three cocktails for the class based on their approachability and simplicity. Attendees can re-create them at home without many specialized ingredients or tools.
"You don't have to go spend hundreds of dollars at the stores just to re-create these drinks, we wanted to be accessible in that way," Christina says. For instance, the whiskey sour and the Old-Fashioned can use the same whiskey.
By the time the beginning bartenders have downed the last of their third cocktail of the afternoon, they are imploring the Dylag sisters to switch up the menu soon so they can take the class again.
"As soon as she changes it up, I'll be back," Bond says.
Read more from Sarah Corsa at reviewjournal.com. Contact her at scorsa @reviewjournal.com and follow @sarahcorsa on Twitter.
Tending bar at home
Staring down a bar's carefully curated cocktail menu, the idea of mixing up anything even remotely comparable at home can seem intimidating. But Velveteen Rabbit owners Christina and Pamela Dylag, creators of one of those carefully curated menus, say setting up a home bar and familiarizing yourself with the basics of cocktail creation doesn't have to be difficult, or entail a huge investment.
The Dylag sisters have five tips for rookies looking to up their at-home drinking game.
Do your reading. "That's how we started," Pamela says. The sisters began with "The Craft of the Cocktail" by Dale DeGroff and "The PDT Cocktail Book" by Jim Meehan.
Explore Las Vegas' liquor stores such as Total Wine & More, Lee's Discount Liquor, and more boutique places such as Khoury's Fine Wine and Spirits and Top Shelf Wine and Spirits. Staff recommendations are often a good place to start. The availability of various spirits has grown immensely since Christina and Pamela opened Velveteen Rabbit. "It's fun, because you get to explore a lot of different spirits," Pamela says.
Next time you're out, talk to your bartender. "Ask them, 'I'm not too familiar with bourbons, what's a good introductory bourbon that I can try?'" Christina suggests.
Buy a couple key tools, but don't worry about picking up anything fancy. "Whenever I make drinks at home, I'm pretty makeshift about it," Pamela says. For most cocktails, a strainer, a Boston shaker and a jigger, to make measuring easier, will do.
Take their class, of course. The three classic cocktails are meant to be easy to re-create at home with minimal ingredients. For those who really want to do a deep dive, the comprehensive online course BarSmarts will round out your education.