No, Chris Brown is not getting a key to the Las Vegas Strip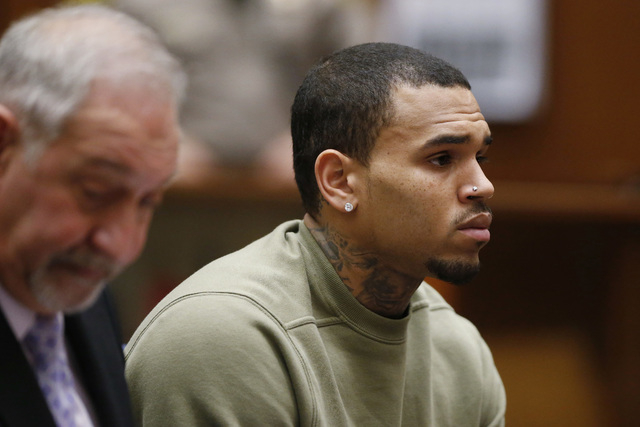 Hip-hop artist Chris Brown was named by Las Vegas police as a suspect in a beating at the Palms early Monday morning.
Police said an argument escalated to a fight between the singer and another man who were playing basketball. Brown faces one count of battery.
Brown is scheduled to perform at Drai's nightclub on Saturday, but was expected to appear Tuesday night for this 26th birthday. E! News, citing a statement from Brown's camp, said he will be "receiving a Key to the Strip that day as well."
The City of Las Vegas and Clark County denied any plans to give Brown a key to anything in a series of tweets after Kelly Remmel tweeted, "Why is Chris Brown getting a key to the City of Las Vegas? #Confused #donotagree."
"The key isn't being given out by us," City of Las Vegas responded. "It is a Key to the Strip being given out by @ClarkCountyNV."
"We are not giving out the key in this case," the county responded.
As of Tuesday morning, Brown is still featured on Drai's website for his appearance Tuesday night.
Contact Kristen DeSilva at 702-477-3895 or kdesilva@reviewjournal.com. Find her on Twitter: @kristendesilva