'NXT' shows world will not run out of wrestling stars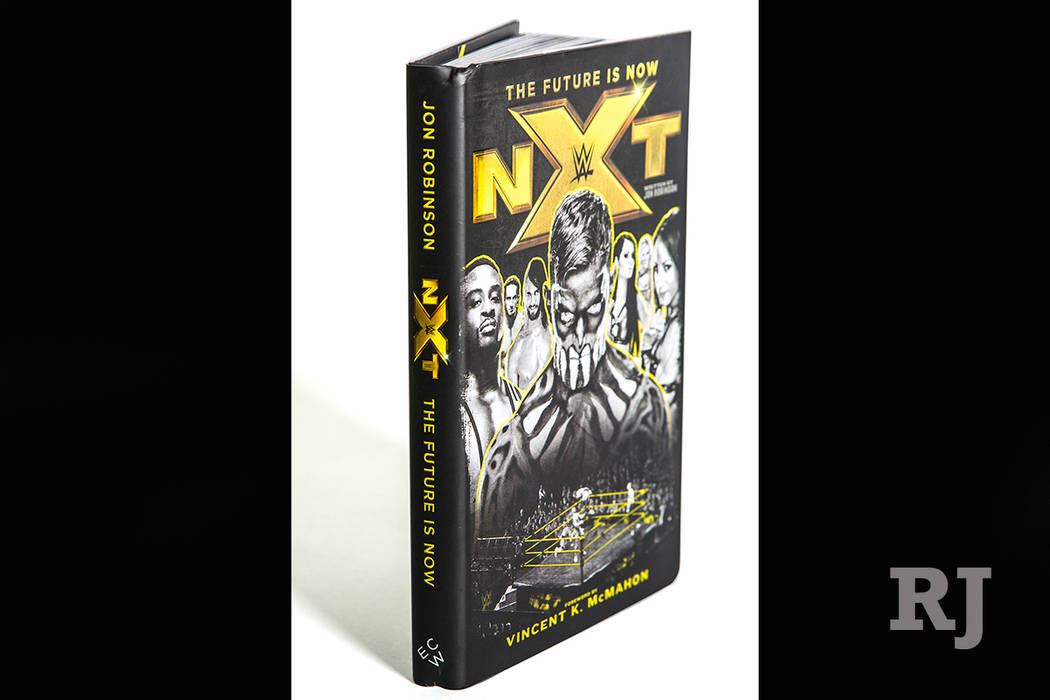 The WWE Universe said goodbye to an all-time great a week ago when the Undertaker left his gloves in the ring to end WrestleMania 33 and his decorated career.
For nearly 30 years, the Undertaker never broke from his demon-themed character. That type of dedication to an identity will probably never be replicated in the WWE.
The WWE has produced numerous iconic characters who resonate with wrestling fans for half a century, but the company was on the verge of having those personas go extinct. They didn't know it until Paul Levesque pointed it out.
Levesque, who is known as "Triple H" to the WWE Universe, kept asking the question, "Where will the talent come from?"
Jon Robinson's "NXT: The Future Is Now" (ECW Press, $27.95) takes a look at how Levesque got his answers to this question, and how his second-tier wrestling company became a booming pipeline for WWE's main roster.
Levesque went from creating a professional wrestling school in Orlando, Florida, to producing an underground-type wrestling show at Full Sail University that might be as popular as WWE's weekly events, "Raw" and "SmackDown."
In the past five years, NXT has produced current WWE superstars Seth Rollins, Finn Balor, Kevin Owens, Cesaro, Sami Zayn, Neville and many other notable wrestlers. NXT can also be credited for the rise in popularity for women wrestlers. Before the women's revolution, Charlotte Flair, Sasha Banks, Becky Lynch and Bayley started at NXT.
In the process of creating new talent, NXT has become a developmental platform for aspiring TV producers, cameramen, writers and many other professions.
Robinson's book is a must-read for the wrestling fans who ever wondered how Triple H, aka "The Creator," found and developed the next generation superstars of the WWE.
Gilbert Manzano covers UNLV football and boxing for the Review-Journal, and is an avid wrestling fan. Reach him at gmanzano@reviewjournal.com or 702-383-0492. Follow @gmanzano24 on Twitter.