Old rules don't mean much to broadcasters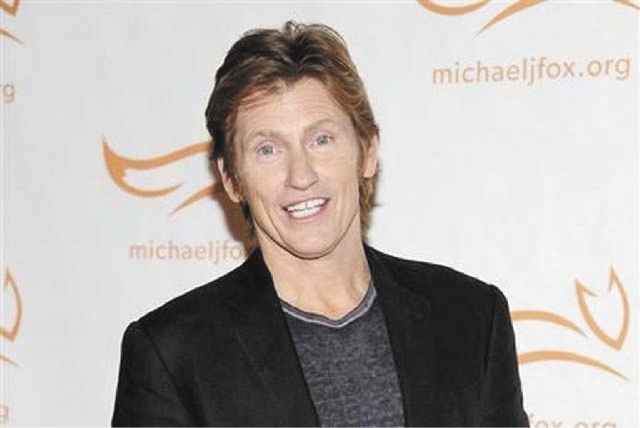 NEW YORK — The most striking thing about the broadcast TV networks announcing their new fall schedules this past week was how little that actually meant.
Television schedules seem more like sketches these days. Even the networks admit their prime-time plans for September will be different by January, even more so a few months later. That's not even taking into account the inevitable failures among the 56 new series ordered into production by ABC, CBS, NBC, Fox and the CW.
Broadcasters are more frequently embracing the cable TV idea of limited run series, of taking favorites off the air for a time instead of showing reruns, and of not treating summer as an afterthought.
"We're not constrained by the traditional broadcast schedule anymore," Kevin Reilly, Fox entertainment chairman, proclaimed in a presentation to advertisers.
Television has typically started its new season in late September, a calendar that was set to coincide with the time auto manufacturers rolled out a shiny new line of cars, and wanted something shiny and new on TV to advertise them on. That's the time most new shows appeared, offering a feast for fans and, lately, for digital video recorders.
Not quite half of the new shows – 27 of them – will be on the schedules when a new season starts this September. There are scheduled premiere dates, mostly in mid-winter, for many of the rest. Others have only a vague promise that they will appear, sometime, somewhere. Rebuilding NBC ordered 17 new shows, but only six will be on opening week.
Even established programs are left in limbo. NBC's cult favorite "Community" was renewed, with no hint of when it will be on. Same thing for CBS' comedy "Mike & Molly," even with a 22-episode order. The CW will wrap up its "Nikita" series with six episodes, but no one knows when.
Fox's Reilly unveiled a fall schedule, a late fall schedule and a winter schedule, with chips moving all around. It's about as complicated as a pro football playbook.
Fox has also resurrected the idea of miniseries, which will begin next year with a short-run return of Keifer Sutherland and "24," and continuing with producer M. Night Shyamalan's "Wayward Pines."
The idea is to attract top talent that might not otherwise want to commit to a long season slog. Matt Dillon has already signed on for "Wayward Pines." The approach has worked for cable networks, where "seasons" are generally shorter and creators don't have to worry about their shows being abruptly canceled.
The limited run concept is also increasingly being applied to regular series. Fans are impatient with series that are interrupted by repeats during the season, so executives are looking at ways to run consecutive original episodes, then putting another series in the time slot for a few months when the original show takes a break. ABC programming chief Paul Lee said his network is considering doing that with several shows next season, although it's still not clear which ones.
CBS, the traditionalists' network, said there's a risk to this strategy.
"Most of the nights of the week, people want to see their (favorite) shows, and we're going to give them to them," said Kelly Kahl, CBS chief scheduling executive.
Even CBS has scheduled its new serial mystery "Hostages," to have a season finale in January, to be replaced by a new drama, "Intelligence."
ABC's Lee is a big proponent of debuting series at times other than September so they don't get lost in the crowd (even though the eight series ABC is bringing on this September is more than any network). Viewers expect new series to pop up any time of the year on cable networks, and Reilly said broadcasters should do the same.
"I'd like to strike the word `midseason' from our lexicon, frankly, because it makes it seem like there are only two times of the year when you can launch shows," he said.
The networks have learned, through brutal experience, that viewers punish them for summer schedules clogged with reruns. They've gradually shifted the summer balance to fresh shows – primarily reality – but more scripted shows will be there, too. Fox's "24" starts next May, followed immediately by "Wayward Pines." CBS' high-profile Stephen King series, "Under the Dome," starts June 24.
For all the talk of breaking traditions, of broadcast networks losing relevance in a digital age, the annual week of schedule presentations offered a firm rebuttal. A media sector that is dying doesn't invest in 56 new programs, each with scripts to be written, production budgets to be kept and actors to be hired.
"Broadcast is not an old medium being left behind for new ones," said CBS Corp. CEO Leslie Moonves. "Far from it."
That's easy for CBS to say; it is finishing one of the most dominant seasons a broadcasters has had for years in relation to its rivals. The heaviest investments have come from the networks chasing CBS: NBC has ordered 17 new series and ABC is bringing on 14.
Jimmy Kimmel, whose routine at the ABC presentation is always one of the week's highlights, described the process to advertising executives as "throwing a bunch of (stuff) against the wall and seeing what sticks. You guys are the wall."
Some big names are coming to TV, or returning, with Michael J. Fox leading a new NBC comedy and Robin Williams pairing with Sarah Michelle Gellar on a CBS sitcom. Adam Samberg, James Spader and Greg Kinnear will also play new TV characters.
For NBC, the idea of low-rated critical favorites has lost its appeal. Quirk is out. Children play prominent roles in several of its new comedies. In drama, NBC is reaching for brand-name characters like Blackbeard and Dracula, and brand-name creators J.J. Abrams and Dick Wolf.
Fox's dramas are darkly violent, including a gruesome update of the Ichabod Crane tale and an Abrams fantasy about cops being paired with androids. The lawyer played by Kinnear in Rake is about as appealing as Hugh Laurie's House.
ABC's biggest move is on Tuesday, where half of its eight new shows will be found. "Lucky 7" is one of the few new dramas this fall without a fantastical concept; it's about how a lottery win changed the lives of a group of working class friends.
The Robin Williams comedy (he plays an up-to-date "Mad Men" advertising executive) may be CBS' most-anticipated but not best new comedy. The clip reel for Will Arnett's "The Millers" has more laughs.
True to tradition, the actors in the CW's new dramas are pure eye candy; now they have to be vampires, aliens or possess telepathic ability. High concept is practically a requirement at a small network now. "You have to make noise," said Mark Pedowitz, the CW's president. "It's very hard these days to make noise with smaller, softer shows."
Ultimately, it will be up to viewers to decide what new shows will be hits, what will be misses and which is part of Kimmel's tongue-in-cheek test.
"One of the shows you see here was written by a third-grade class," he said. "Your challenge is to figure out which one."
—
Associated Press Television Writer Lynn Elber contributed to this report.