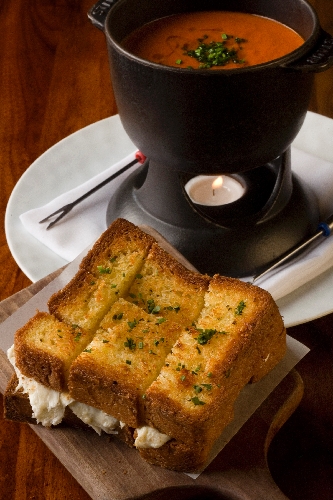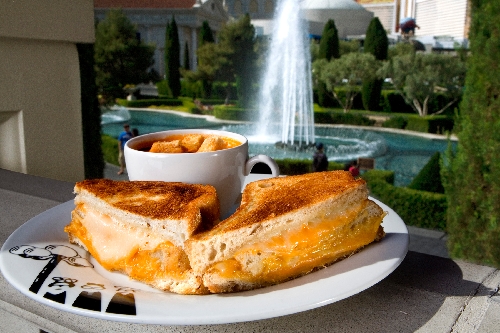 Lobster
grilled cheese
Lobster ME, Miracle Mile Shops
Lobster and melted Gruyere, brie and cream cheese make up this twist on the classic sandwich, $10.50.
Tomato fondue
Nobhill Tavern, MGM Grand
This appetizer with a contemporary twist is served with a garlic bread grilled cheese, $12.
Grilled ham
and cheese
Eiffel Tower Restaurant, Paris Las Vegas
This classic with a French flavor contains Jambon de Paris with Dijon mustard and Gruyere on sliced brioche toasted in butter, $9 in the lounge.
Panini
Wolfgang Puck Pizzeria & Cucina, Crystals at CityCenter
An Italian version of grilled cheese, made with fresh mozzarella, is served at lunch with mixed greens and tomato soup, $14.
Triple Decker
Grilled Cheese
Serendipity 3, Caesars Palace
This sandwich with cheddar, American, brie and Swiss cheeses is served with a cup of tomato soup, $15.50.
If you have suggestions for On the Menu, please email Heidi Knapp Rinella at Hrinella@ reviewjournal.com or call 383-0474.