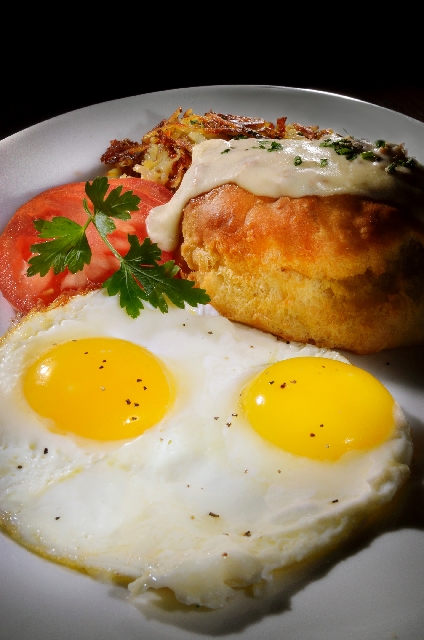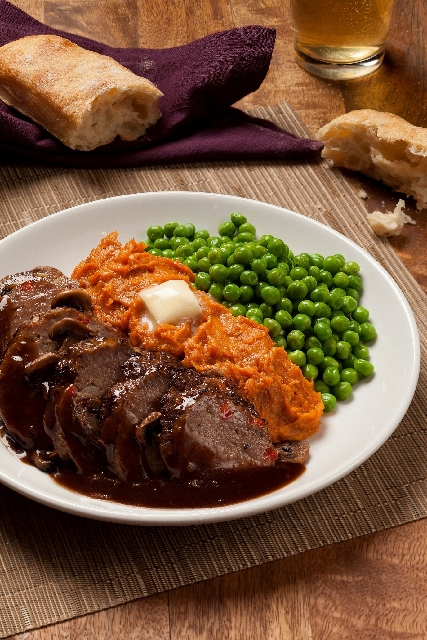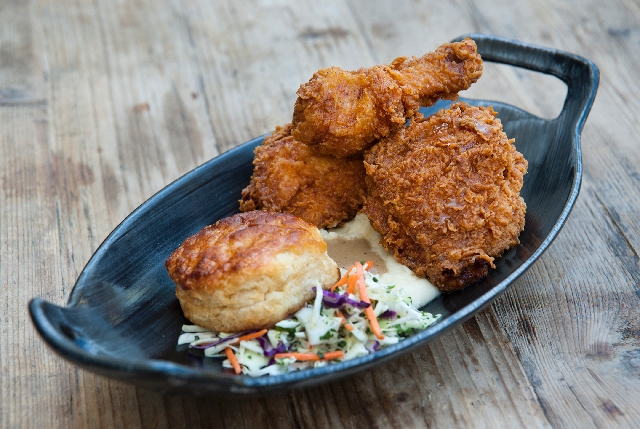 The Country Boy
D Grill, The D
A mile-high buttermilk biscuit is served with two eggs, country sausage and potatoes, topped with homemade gravy, $7.49.
Tavern-style meatloaf
Public House, Luxor
Hearty meatloaf is served with sweet potato mash, English peas and pan gravy, $18.
Fried chicken
Culinary Dropout,
Hard Rock Hotel
This classic Southern-fried favorite is served with a honey biscuit, potatoes and gravy, $22.
Open-faced turkey sandwich
The Coffee Shop, Treasure Island
Oven-roasted turkey breast is served hot with mashed potatoes, white bread, gravy and cranberry relish, $15.95.
Yankee pot roast
Tender Steak & Seafood, Luxor
Braised range-fed beef chuck is served with roasted baby root vegetables and heirloom fingerling potatoes in a rosemary-infused sauce, $27.
If you have suggestions for On the Menu, please contact Heidi Knapp Rinella at Hrinella@reviewjournal.com, or call 383-0474.