On the Menu: Peanut butter
November 16, 2012 - 2:10 am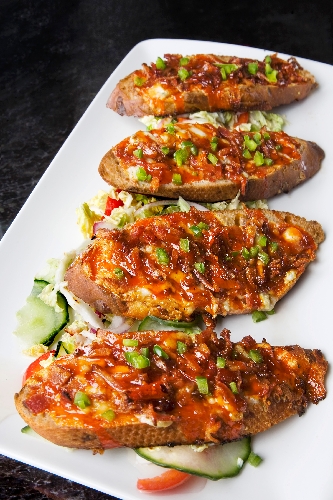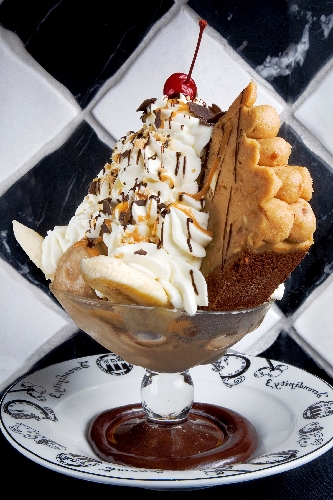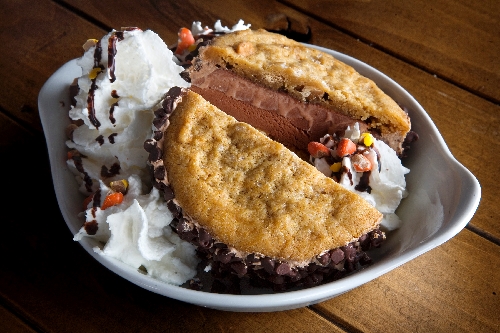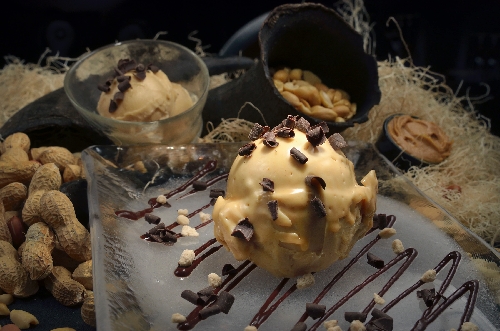 PBB&J Crostini
McCall's Heartland Grill, Stratosphere
This kicked-up childhood favorite starts with a lightly toasted baguette and continues with peanut butter, bacon, blue cheese and jalapeno jelly, $8.
Can't Say No Sundae
Serendipity 3, Caesars Palace
A piece of Humble Pie (a graham-cracker crust with peanut butter filling) is piled with vanilla ice cream, coffee ice cream, banana, peanuts, hot fudge and peanut butter sauce and topped with whipped cream, $16.
Peanut Butter Cup Ice Cream Sandwich
Meatball Spot, Town Square
Peanut butter cookies are used to sandwich chocolate ice cream, garnished with chocolate chips, $5.95.
Chocolate-Peanut Butter Tart
Seafood Shack, Treasure Island
This tart starts with a chocolate Oreo crust with a layer of chocolate mousse, topped with a layer of peanut butter mousse, plus whipped cream, chocolate shavings and peanuts, $6.95.
Peanut Butter Gelato
Tender Steak & Seafood, Luxor
Spotlighting a classic flavor combination, the artisan-style peanut butter gelato is served with a chocolate pizzelle, $4.
If you have suggestions for On the Menu, please contact Heidi Knapp Rinella at Hrinella@reviewjournal.com or call 383-0474.