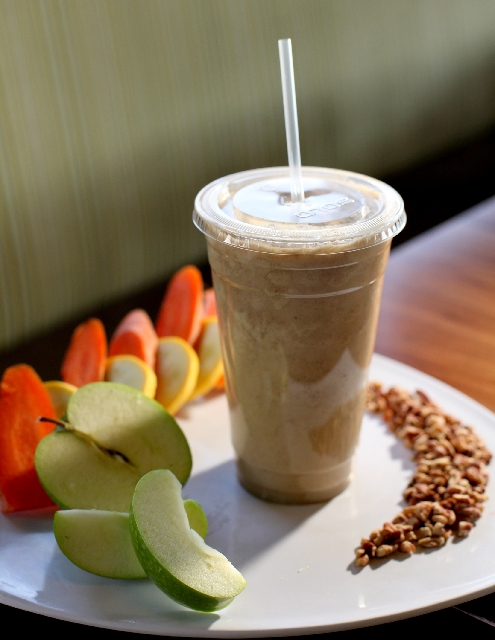 Lola's Famous Bread Pudding
Lola's: A Louisiana Kitchen
This traditional bread pudding with a creamy custard and French bread is enriched by the pecans in its Jim Beam Praline Sauce, $5.99, or $6.99 with Chantilly cream.
Apple salad
Meatball Spot
Baby spinach is tossed with Fuji apples, Gorgonzola and candied pecans and dressed in a strawberry vinaigrette, $6.99 for a half-order, $10.99 for a full.
Butterscotch
Pecan Pancakes
Heraea, Palms
Fluffy pancakes are topped with butterscotch, coconut cream and roasted pecans, $14 on the brunch menu.
Pecan brittle
Ethel M Chocolates
The crisp, buttery brittle, made fresh daily in small batches in the Henderson factory, has a soft crunch and is available plain or drizzled with milk chocolate, $25, or $35 for a combo pack.
Apple Pie Smoothie
Greens & Proteins
Apples, cabbage, carrots, squash, nutmeg, cinnamon, vanilla and agave nectar are blended with pecans, $7.50.
If you have suggestions for On the Menu, please contact Heidi Knapp Rinella at Hrinella@reviewjournal.com, or call 383-0474.