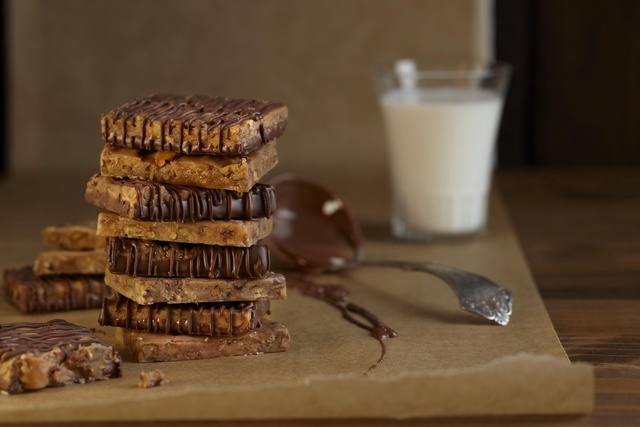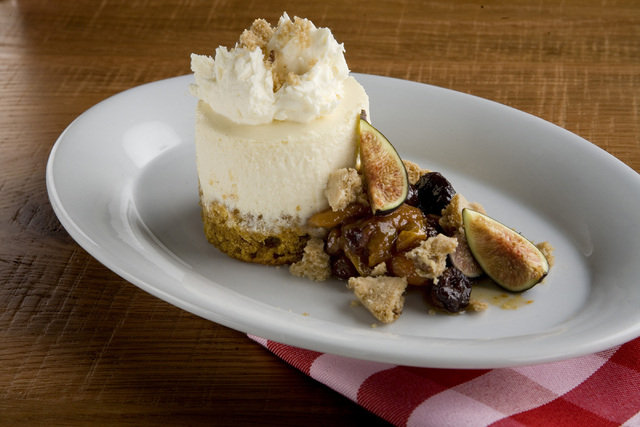 Classic and chocolate pecan brittle
Ethel M Chocolates
Handmade classic brittle has a soft crunch because of the gentle texture of the hand-picked pecans, and it's also available covered in chocolate, 13-piece box for $35.
Pecan squash
Hops &Harvest, Tivoli Village
Spaghetti squash is topped with toasted pecans, butter, brown sugar and apple juice, $4.
Panna cotta
Due Forni
Salted bourbon panna cotta is topped with vanilla gelato and toasted pecans, $9.95.
Cheese &Cake
Buddy V's Ristorante, Grand Canal Shoppes
This seasonal dessert layers New York cheesecake upon spiced pumpkin cake and is served with a ginger-pecan shortbread cookie crumble and pumpkin butter, $9.
Sweet Potato Pecan Pie
Lola's: A Louisiana Kitchen
Pecan pie and Louisiana sweet potato are a great combination, $5.99, or $6.99 with Chantilly cream.
If you have suggestions for On the Menu, please contact Heidi Knapp Rinella at Hrinella@reviewjournal.com or call 702-383-0474.