On the Menu: Strawberries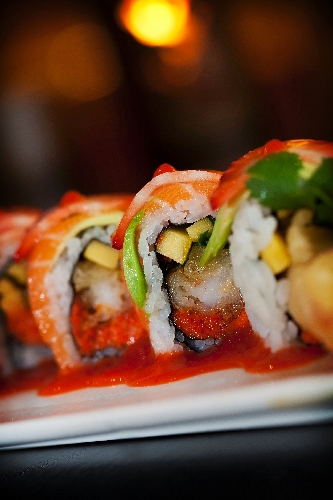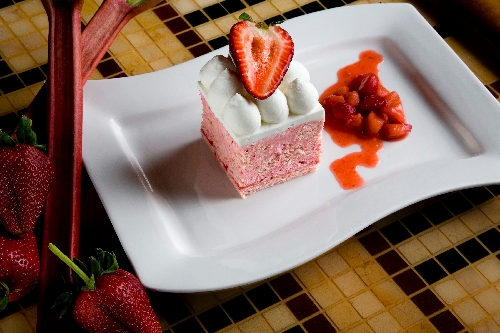 Strawberry Cheesecake Ice Cream Sandwich
Chocolate & Spice Bakery-Cafe
Almond macaroons bracket strawberry cheesecake ice cream, $4.50.
Naughty & Spice Roll
Rice & Company, Luxor
With shrimp tempura, spicy tuna, cilantro and mango on the inside, it's topped with salmon, avocado and strawberry and served in a spicy strawberry sauce, $18.
Strawberry
Ice Box Cake
Phil's Italian Steakhouse, Treasure Island
Cubes of light, strawberry-flavored chiffon cake are folded together with whipped cream and fresh strawberry puree, $7.95.
Strawberry Cheesecake Napoleon
Payard Patisserie & Bistro, Caesars Palace
Cheesecake cream is layered with fresh strawberry jam and flaky pastry, $7.
La Sphere de Sucre
Joel Robuchon, MGM Grand
A bubble sugar sphere is filled with lemon mascarpone mousse and fresh strawberries, $25.
If you have suggestions for On the Menu, please contact Heidi Knapp Rinella at Hrinella@reviewjournal.com or call 383-0474.