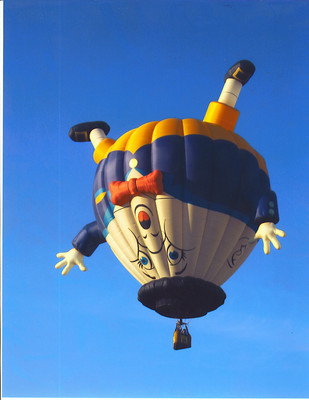 Balloon festival set for speedway
The Ford Trucks Red, White & Blue Balloon Festival will feature more than 40 special-shaped and race balloons Saturday and Sunday at the Las Vegas Motor Speedway, 7000 Las Vegas Blvd. North.
The special-shaped balloons will include the Energizer Bunny, a dinosaur, two bees, a dragon, a gargoyle, the space shuttle and an American flag.
The average height of these balloons is nine stories tall. The Energizer Bunny balloon is taller than the Statue of Liberty and its head is bigger than the heads on Mount Rushmore.
The festival also will include tethered rides, music, balloon glows, remote control balloons, food and a children's area.
Gates open at 3 p.m. each day, with the balloon glow scheduled for 5 p.m.
Admission is free with a donation to the families of service men and women from Nellis Air Force Base.
For more information, call (888) 881-4001.