January 23, 2009 - 10:00 pm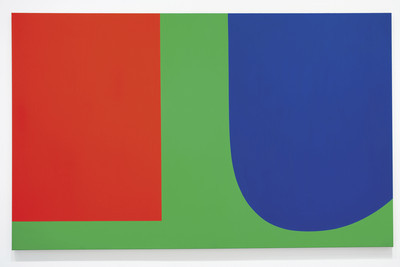 Kindly keep your Campbell's Soup kegger out of here, please.
Chug your tomato, mushroom, chicken noodle and split pea outside these gallery doors. But inside? Hey, soup's on.
At least in spirit.
"Andy Warhol alone, for sure, changed the way art was looked at and made," says Tarissa Tiberti, director of the Bellagio Gallery of Fine Art, about the snowy-haired, art-world elf whose depiction of store-bought soup transformed Campbell's from a bowl of hot liquid to a sign of cool art.
Warhol and his pop-art peers anchor "Classic Contemporary: Lichtenstein, Warhol & Friends," a painting/sculpture hybrid exhibit opening today for a run through early fall.
"It is a generation of artists that is proving now to be the masters," Tiberti says. "Not that you forget about Rembrandt and Monet and those people. But the '60s and '70s are now our past, even if our more recent past, and these are the major figures of their time period."
Lichtenstein (he of the comic book-inspired portraiture) and Warhol headline a multimedia lineup of talent that amounts to Art Trek: The Next Generation: Carl Andre, Hans Hoffman, Claes Oldenburg, Ellsworth Kelly, Edward Ruscha, Robert Mangold, Frank Stella and Clyfford Still, among others.
"It's got broad appeal, a lot of people know the work even if they may not know the artist very well," says Michele Quinn, MGM Mirages's curatorial adviser, of the show that advances modernistic art beyond "American Modernism," the gallery's previous exhibit. "We've bridged from the late 19th century/early 20th century to mid-20th century. But given that some of these pieces are 40 or 50 years old, it's still very classic."
Organized in partnership with the Museum of Contemporary Art San Diego, "Classic Contemporary" celebrates the innovative imagery as pop art reached a funky, freewheeling climax during one seriously groovy era. Warhol's iconic silkscreens of flowers are here, as well as the Campbell's soup cans on prints. And "Mao Tse Tung," his 1972 portrait of the Chinese leader, is one of a series of paintings exploring the notion of fame from the man who famously predicted everyone would get their 15 minutes' worth.
Elsewhere are creations born of Ruscha's rather provocative use of materials. "He was willing to use everything and break outside the box and used blood, he used dirt, he used grass, he used everything," Tiberti says. "He's from California, one of the surfer artists when L.A. was coming on the art scene, and he helped forge that scene. He does great stuff in connection with Hollywood and does imagery with wording."
Andre, a minimalist known for grid-format sculptures, once found himself thrust into a raging debate in England about the age-old "But is it art?" conundrum when a piece that was an arrangement of bricks was defaced by folks voting nay on the question. "We have a floor piece by Andre that people are afraid to walk on, but you really can," Quinn says.
Hoffman, an abstract-expressionist painter with one piece in the exhibit, once defined his simplistic artistic choices as the ability "to eliminate the unnecessary so that the necessary may speak." Two works on display bear the minimalist stamp of Stella, a prominent force in that movement. "He uses such large, vibrant colors," Tiberti says, "and he'll be showing at City Center, so we thought that was a great connection." The same style graces Kelly's paintings, such as his "Red Blue Green" at this exhibit.
Oldenburg, a sculptor, specialized in public art featuring oversized replicas of everyday objects. "He was one of the kings of the pop-art movement," Quinn says. "We have one of his fantastic little sculptures that's a Popsicle, really fun." Art made of light is represented through the work of Dan Flavin, who made sculptural statements via fluorescent fixtures, glowing with eerie shades. "He's not as commonly known, but he just had a retrospective that traveled around the country and was quite popular," Tiberti says. "Very simple use of materials, but at the time he was using it, it was innovative."
Lichtenstein's contribution is 1971's "Mirror," described by the gallery as "a deadpan depiction of a mirror's surface that preposterously reflects its own schematized representation."
For a show that expands the gallery's traditional menu of paintings into a multimedia buffet, the space was reconfigured to fit the new stylistic stew. "When people walk in, they're going to see a new installation," Quinn says. "We've moved the walls around. It's much more of an open environment, really driven by showing bigger works. We want to have less of the enclosed feeling, let people feel the space on their own, as opposed to being directed to certain paths."
Reset your artistic mind-set to the '60s and '70s. Put some pop in your perception of art. And let's make a toast to that era's impish icon.
Everybody raise your can of Campbell's.
(French onion, vegetable beef, whatever.)
Contact reporter Steve Bornfeld at sbornfeld@ reviewjournal.com or 702-383-0256.
Preview "Classic Contemporary: Lichtenstein, Warhol & Friends" 10 a.m.-7 p.m. Fridays-Saturdays; 10 a.m.-6 p.m. Sundays-Thursdays (through Sept. 8) Bellagio Gallery of Fine Art, 3600 Las Vegas Blvd. South $15 general admission; $12 for Nevada residents and seniors, $10 for students, teachers and military (693-7871)