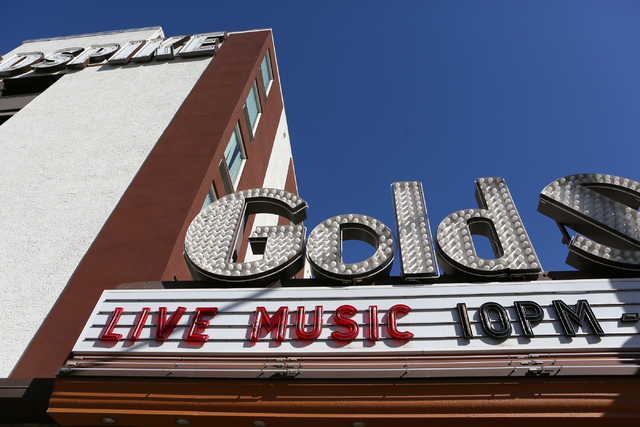 Up late? Art auction set at Gold Spike
Pick up local art for someone on your gift list at the ISI Group art auction, which begins with a pre-auction party at 9:30 p.m. Thursday at the Gold Spike on Las Vegas Boulevard North. The auction kicks off at 12:30 a.m. Each of 17 artists chose a theme for their piece, with topics including skulls, robots, love, Christmas, dinosaurs, aliens and nature. The party will include body painting and music by Cody Edoc Courtney, Hector Dielekt and the band Stoked.
2 free 'Nutcracker' performances
The Pink Tutu Ballet company will offer free performances of "The Nutcracker" on Friday and Saturday at the Downtown Container Park, at Fremont and 7th streets. The shows will run from 7-8 p.m. and be followed by performances by Jeremy Cornwell on Friday and Cameron Calloway on Saturday.
Volunteers gather for water giveaway
The monthly Hydrating the Homeless event is set for 8-11 a.m. Sunday. Volunteers will meet at Owens Avenue and Stocker Street, just west of Las Vegas Boulevard, and distribute bottled water. Water donations will be accepted but are not required.
Winter break, Winter Wonderland
Keep the kids entertained (and learning) while school's out at the Discovery Children's Museum's Winter Wonderland, which kicks off Saturday. Kids can mix a batch of snow, paint winter keepsakes, design 3D snowman sculptures, watch winter movies, design snowflakes and participate in an interactive planetarium show about the winter solstice and constellations. Programming runs through Jan. 7. General admission is $6, or $3 for members. discoverykidslv.com
It's all about science at history museum
A four-day series of winter science events kicks off Tuesday at the Las Vegas Natural History Museum, 900 Las Vegas Blvd. N. They run from 11 a.m. to 2 p.m. daily and are included with the price of museum admission ($12 for adults, $10 for seniors, military and students, and $6 for children ages 3-11). Tuesday is dedicated to watching chemicals react in ice volcanoes. That's followed by marshmallow igloos on Wednesday, a snowstorm in a jar on Dec. 28 and winter-inspired slime that can be created with household items on Dec. 29. lvnhm.org.
Have an item for Downtown Lowdown? Contact Al Mancini at amancini@reviewjournal.com.