October 29, 2009 - 9:00 pm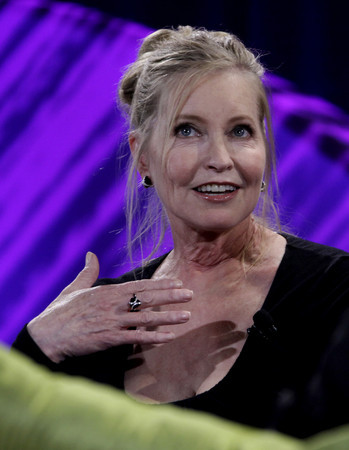 'This Is It' a big draw
"Michael Jackson's This Is It" did big business on its opening night. According to studio estimates, late-night Tuesday screenings earned $2.2 million in North America. The film looks at Jackson's rehearsals for what would have been 50 comeback concerts in London. "This Is It" opened in 99 countries, and distributor Sony said the Wednesday numbers were "explosive."
Dead celebs still earn
Speaking of Michael Jackson, it seems he might be the top-earning dead celebrity, right? Wrong. According to Forbes magazine, that designation goes to French fashion designer Yves Saint Laurent. The magazine released its ninth annual poll Wednesday. According to Forbes, Laurent, who died of brain cancer in June 2008, earned $350 million in the past year. Richard Rodgers and Oscar Hammerstein rank second with combined earnings of $235 million, followed by Jackson with $90 million, Elvis Presley with $55 million and J.R.R. Tolkien with $50 million. Charles Schulz, John Lennon, Theodor Geisel, Albert Einstein and Michael Crichton round out the top 10 list.
Free tickets go fast
When they're actually selling tickets they go pretty fast, so when U2 offered 10,000 free tickets to a Nov. 5 show in front of Berlin's Brandenburg Gate, it only took three hours for them to disappear. So many fans got on the Web site operated by German ticket company Eventim, it crashed at one point. The four-song show is a tribute to the fall of the Berlin wall on Nov. 9, 1989.
Widow speaks on pain
Patrick Swayze's widow, Lisa Niemi, made her first comments since his September death at the annual nonpartisan Women's Conference in Long Beach, Calif. Niemi told the crowd that the loss of her husband left her with sadness "on a cellular level." Swayze's death from pancreatic cancer left Niemi with a pain that "made all the sadness and grief previous to that look like an intellectual concept." She also told the crowd that even though she cared for Swayze during his 22-month fight against the disease, dealing with his death was still "an animal all its own."
Leaving a legacy
"If President Eisenhower would have walked down the street, no one would have recognized him as much as Soupy." — Soupy Sales' former manager and longtime friend Dave Usher after the comedian died at age 83.
Compiled from wire reports by Melissa Sullivan