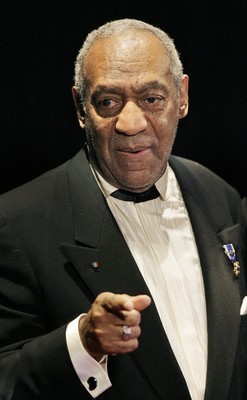 Martin to play Opry
Comedian, actor, author, playwright and musician Steve Martin will have a new gig on May 30. Martin will bring his banjo to the Grand Ole Opry, making his debut on the country music program. An Opry spokeswoman said he would perform songs from his album "The Crow: New Songs for the Five-String Banjo." Performing with him will be Vince Gill, Amy Grant, Stuart Duncan, Tim O'Brien and John McEuen of the Nitty Gritty Dirt Band.
'Runway' moves
"Project Runway" has been in limbo for a while, but after a legal settlement, the design-competition series will move to Lifetime. The show has been wrapped up in a legal struggle involving NBC Universal, which owns Bravo, the channel that ran the show, the Weinstein Co. and the Lifetime channel. NBC Universal sued Weinstein last April after the production company made a reported $150 million deal with Lifetime for the series.
Cosby honored
The John F. Kennedy Center for the Performing Arts announced Wednesday that Jell-O pitchman, noted sweater-wearer and groundbreaking comic Bill Cosby will be honored with the 12th annual Mark Twain Prize for American Humor. Cosby will be saluted by some of the biggest names in comedy Oct. 26 in Washington. Cosby, best known as the star and producer of "The Cosby Show," broke new ground in the 1960s with his role on "I Spy." Last year's recipient was the late George Carlin. Other past honorees include Billy Crystal, Steve Martin and Whoopi Goldberg.
New postage stamp
The Postal Service has announced that the Simpsons will appear on postage stamps. Five stamps are planned — one each of Homer, Marge, Bart, Lisa and Maggie. The artwork is being done by "The Simpsons" creator Matt Groening and will be available for preview April 9 at www.usps.com. At that time, the date the stamps go on sale will be announced.
Giving a chance
"We are blessed for what Madonna is doing here. That baby is going to have the advantages of going to school and of becoming someone. Here it is very difficult." — Malawan resident E. Ngulinga on Madonna's attempts at adopting a second Malawan child.
Compiled from wire reports by Melissa Sullivan