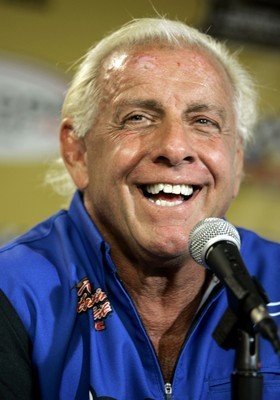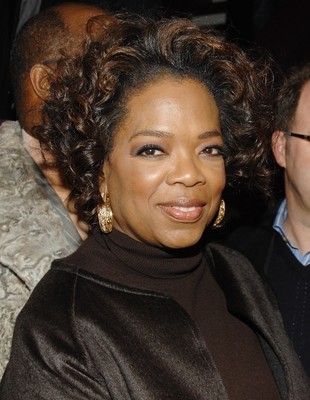 Flair roughed up
Chapel Hill, N.C., police found that blood and bruises on former professional wrestler Ric Flair were the real deal: The Nature Boy got in a fight with his daughter's 22-year-old boyfriend. While neither man was charged, Flair's daughter, Ashley Elizabeth Fliehr, was charged with resisting police after she became belligerent and kicked an officer, Chapel Hill police Lt. Kevin Gunter said Tuesday. Flair, known for his platinum blond hair, fur-lined robes and signature "Wooooo!" catchphrase, retired earlier this year after a 36-year career. A call to a number listed for Flair was not answered Tuesday. His daughter did not have a listed number.
A Muppets Christmas
NBC will be a little more Muppetational this holiday season, as Kermit, Miss Piggy, Fozzie Bear and the rest of the gang will appear in a special titled "Letters to Santa — A Muppet Christmas." As part of the plot, most of the Muppet crew will try to deliver three letters to Santa that they accidentally stopped from reaching their destination. "Muppet Movie" composer Paul Williams will contribute new songs, and Whoopi Goldberg, Tony Sirico and Steve Schirripa will help the Muppets in their quest.
Oprah makes a pick
Oprah Winfrey is downright giddy to announce her next book club pick, which she will do on Sept. 19. An e-newsletter sent Wednesday to book club members says of the new release: "Once you start it, you won't want to put it down! Until then, it's a great time to reflect on the lessons you've learned from 'A New Earth' — and how you'll continue to apply them to your everyday life." The selection will be her first choice since last winter's selection of Eckhart Tolle's spiritual self-help guide "A New Earth."
You can say that again
"I've answered that question and then that'll be the one thing from a 40-minute interview that gets any play. That is what becomes frustrating. It's a little repetitive." — Solange Knowles, who is reluctant to discuss her older sister, Beyonce.
Compiled from wire reports by Melissa Sullivan