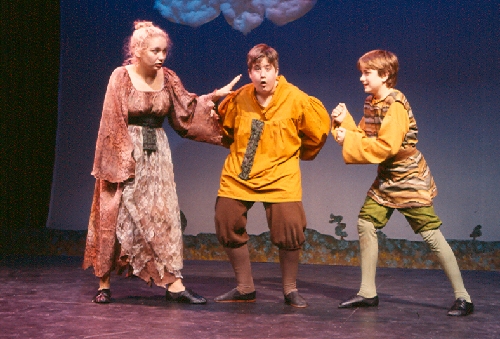 The Rainbow Company Youth Theatre will stage "Jack and the Beanstalk" Friday through June 13 at Charleston Heights Arts Center, 800 S. Brush St.
Showtimes are 7 p.m. Friday and Saturday and June 10, 11 and 12; and 2 p.m. Sunday and June 12 and 13.
Tickets are $3 for children age 12 and younger, $5 for teens and seniors, and $7 general admission. Tickets are available by mail, telephone or in person. Call the arts center at 229-6383 for tickets and more information.
Appropriate for the entire family, the play follows Jack's daring climb to the clouds in pursuit of a bright future.
Toni Molloy-Tudor directs a cast of 19, including Lucas Reilly as Jack, Nancy Marcellus as his mother, Ken Kucan as the giant and Michaela Geldmacher as the cook. The set was designed by Kris Van Riper.