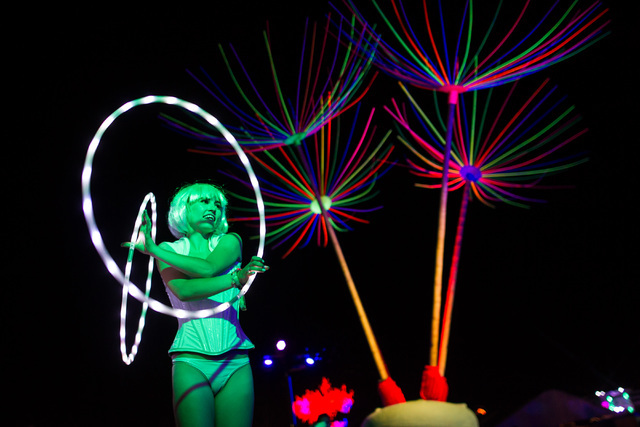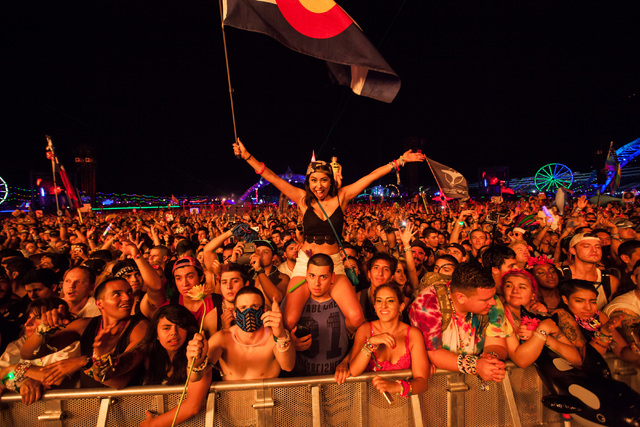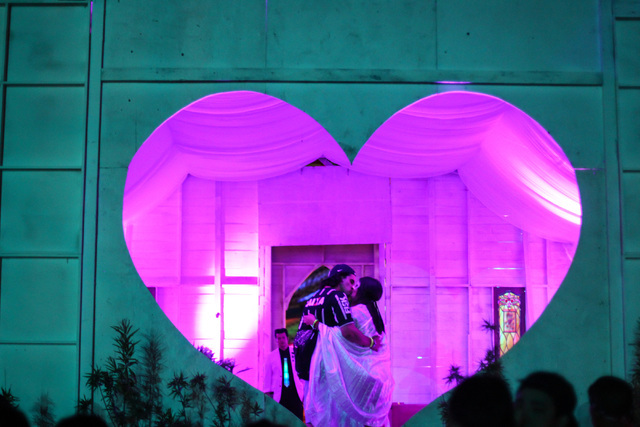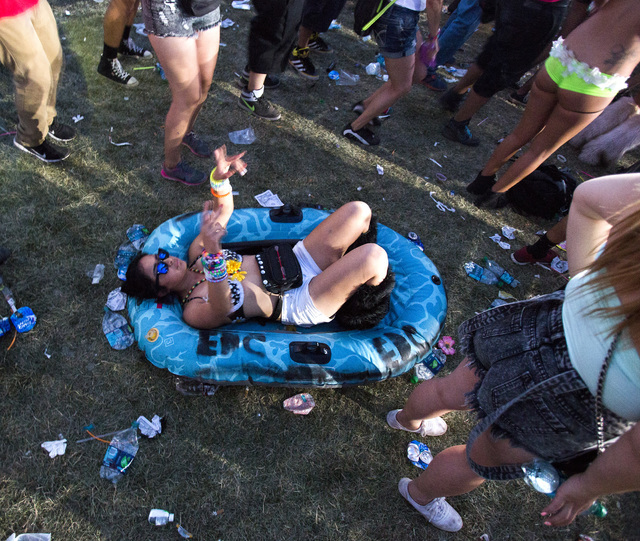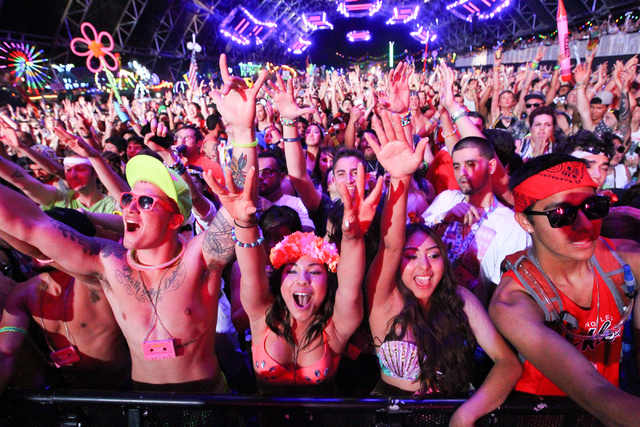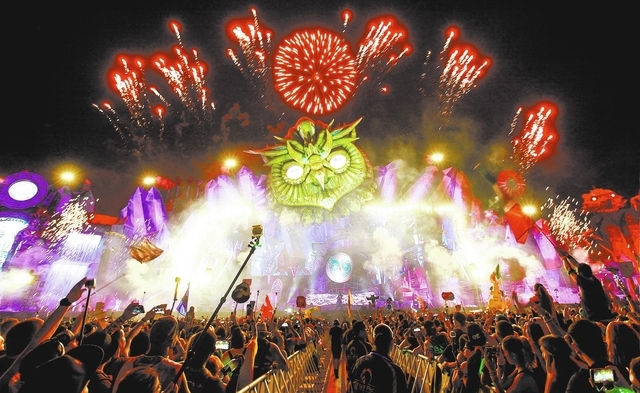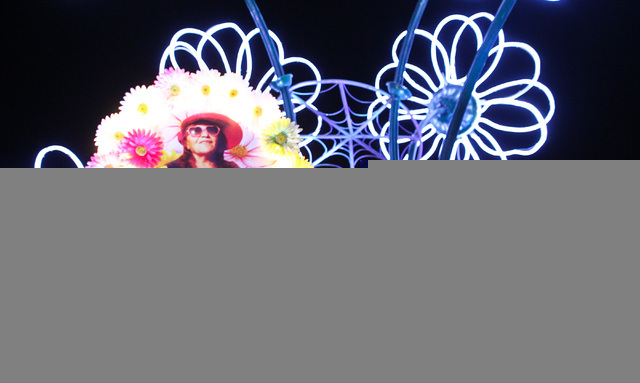 It's taken Martha Tarazona three months to prepare for three days of raving at the Electric Daisy Carnival.
Designing Cheshire Cat and Pikachu costumes, decorating her car with daisies and conducting daily workouts are just a few of the EDC-related projects the 45-year-old Las Vegas real estate agent began working on in March.
"I still have to make candy for me and the other ravers," she said earlier this month, as she itemized her EDC "to do" list.
The homemade hard candies will be strung together to make bracelets to exchange with other ravers as a sign of peace, love, unity and respect, said Tarazona. "It's all about expressing yourself."
It will be Tarazona's first time attending the annual electronic dance music festival at the Las Vegas Motor Speedway — the single largest entertainment event in Las Vegas that attracts hundreds of thousands of attendees from all over the world.
Tarazona said she became inspired to attend raves after her son, 24-year-old Daniel Sandoval, came home after attending EDC last year, which he described as "so happy and colorful."
"Something was missing in my life," said the Colombian native, adding that she felt truly accepted by other ravers.
"If you're fat, if you're old, it does not matter, we are a family," she said.
At first, however, Sandoval was not accepting.
"He used to make fun of me," she said.
But now, he sees that she is a genuine raver, she added, and will party alongside her at this year's event.
"Don't do drugs, Mom," she said he warned her, along with advice to wear comfortable shoes and drink plenty of water. She vows she will not be doing drugs.
Worried about predictions of triple-digit heat and the strain of being on her feet for the festival, she said she has been training almost like an athlete, watching what she eats and exercising to gain stamina.
"You need to be fit to jump and dance for hours," she noted.
Her raver friend, who goes by the mononym "Pizza," has been supporting her by joining in her efforts.
"It's a lot of motivation," Tarazona said.
That motivation will carry her through the long days and nights of electric dance music performances and raver community events, she said.
"It's just beautiful music, it lifts your spirit," she added. "You're just living the life of a carnival."
Las Vegas Convention and Visitors Authority ranked the first night of 2015's festival as the 14th most occupied at citywide hotels and motels. About 97 percent of the rooms were booked, 3 percent more than when NASCAR came to town in March of last year, which was ranked the 34th most occupied weekend.
"All of our Strip resorts frequently see high occupancy rates, due to multiple big-event weekends on the Strip that occur year-round," a spokeswoman for MGM Resorts International said. "Our properties have gained a lot of tried and true experience in serving a high volume of guests at one time."
A spokeswoman for Caesars Entertainment agreed. The only additional preparation made for the carnival was in regard to guest transportation to and from the speedway.
The back lot of the LINQ and MGM Grand are official shuttle pickup and drop-off points for the event.
For those who prefer to travel by car through the parking lot that northbound Interstate 15 will likely become, local Uber drivers are ready.
As the official ride-sharing partner with the festival, the mobile app company has set up a dedicated rider lounge on site to accommodate those waiting for their drivers, as well as dedicated pickup and drop-off locations on the Strip, spokeswoman Taylor Patterson said.
And that wait may be long, since additional drivers were not brought in to assist.
"That's not really how it works," Patterson said, explaining that the company does not hire reinforcements, but alerts those already approved to drive that the weekend will be busy. Typically, that will prompt drivers who may not usually work during that time to be available.
It's likely that there will be more riders than drivers this weekend, which would lead to surge pricing.
"We can't necessarily predict it," Patterson said. But when demand outweighs supply, Uber increases prices to encourage drivers not already working to come out, on the basis that they will earn more money.
Contact Kimberly De La Cruz at kdelacruz@reviewjournal.com or 702-387-5244. Find her on Twitter: @KimberlyinLV