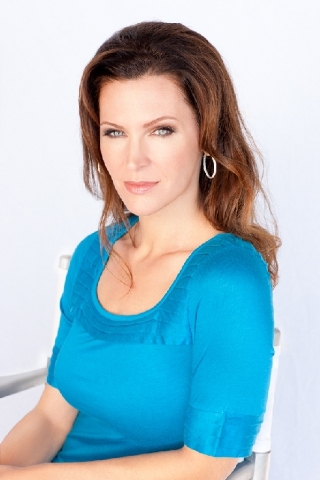 Drita D'Avanzo, a "Mob Wives" star, first came to Vegas when she was 18, and she was sunning by the pool when a man made her an offer she could refuse.
"This guy was, like, 'You want to work at the Crazy Horse?' I was, like, 'No, I don't live here,' " D'Avanzo tells me. "When I found out what it was, I was, like, 'Oh, my God!' "
That was the legendary Crazy Horse Too, which launched Jenna Jameson and sunk politicians' careers. That strip club reopened this week with new owners and a new name, CrazyMike's Gentleman's Club.
But tonight, D'Avanzo is the celebrity host at a different Crazy Horse — Crazy Horse III strip club, a few blocks west of Mandalay Bay.
"I won't be stripping. But I'll be tipping. I might make it rain, like the music video with French Montana," she says.
D'Avanzo's husband, Lee, was in prison the past few years, and he had cheated on her. So she tried dating, but she says men were intimidated by the name of her TV show and by her. So she spent spare time with her kids and cosmetics business (Drita.com).
But her husband is back.
"I'm not single anymore. I'm trying to work things out with Lee," she tells me.
And even though she is a TV star, she works hard at her Staten Island store, Just Me Cosmetics.
"I'll come to my store, and people go, 'I can't believe you're here.' I clean the front windows because I have OCD (obsessive-compulsive disorder," she says and laughs.
She's excited to be in Vegas to play Let It Ride poker and make it rain for strippers.
"I used to go a lot to strip clubs when Lee and I were dating. There were always couples in there, and good music."
BURLESQUE TIME
The Burlesque Hall of Fame Weekend is coming up Thursday through June 2 at The Orleans (BurlesqueHall.com), featuring performances, shopping, bowling and even "burlesque yoga."
Author Leslie Zemeckis will sign her book, "Behind the Burly Q," Friday afternoon, Saturday morning and Sunday afternoon.
She reminds us Vegas used to be a burlesque hub back when "people had larger personalities."
"People did their own publicity to get in the paper," Zemeckis says.
In the 1950s, Lili St. Cyr even staged a fight. She ate at a restaurant with a playboy. Her husband was seated nearby. Words were exchanged.
"Then they stand up and start punching each other, and Lili starts screaming," Zemeckis says. "And it was in all the papers the next day. Back then if you're a stripper, you gotta be creative."
Strippers still have to be creative to get in the paper, actually.
MY CORRECTION: Snoop Dogg performs tonight at The Mirage's 1 Oak nightclub. The show date was wrong in my club roundup in Friday's Neon section.
NORM'S CORRECTION: If you go to the Mob Museum at 10 a.m. today, you can get in an Oscar-mask group photo with Oscar Goodman. The wrong day was listed in Norm's Friday column.
Doug Elfman's column appears on Page 3A in the main section on Mondays, Tuesdays, Thursdays and Saturdays. He also writes for Neon on Fridays. Email him at delfman@reviewjournal.com. He blogs at reviewjournal.com/elfman.