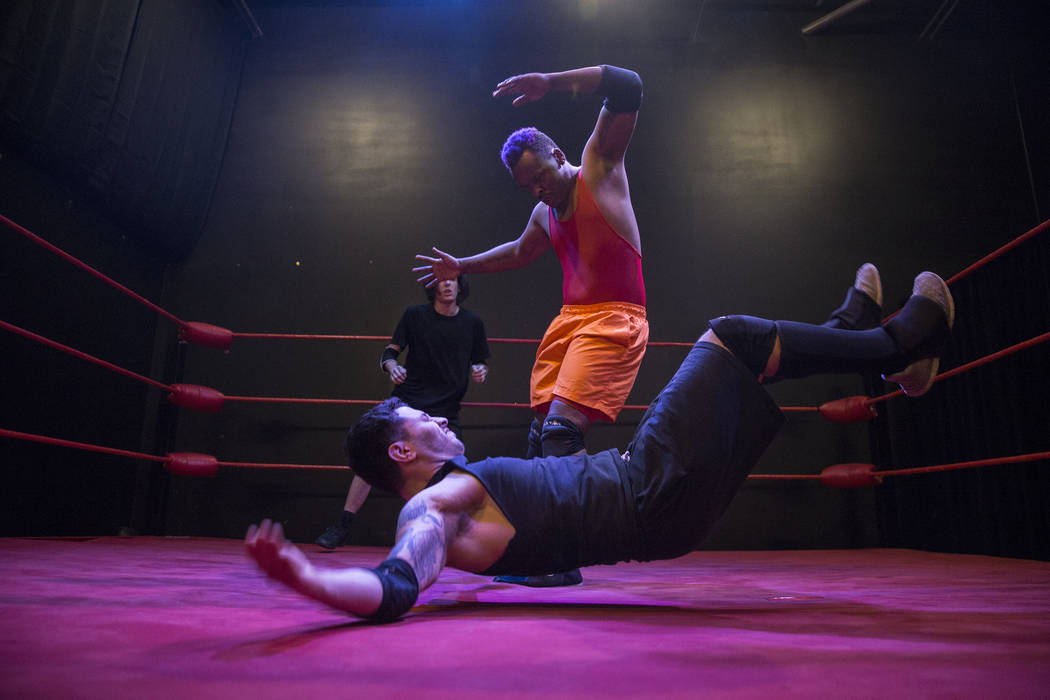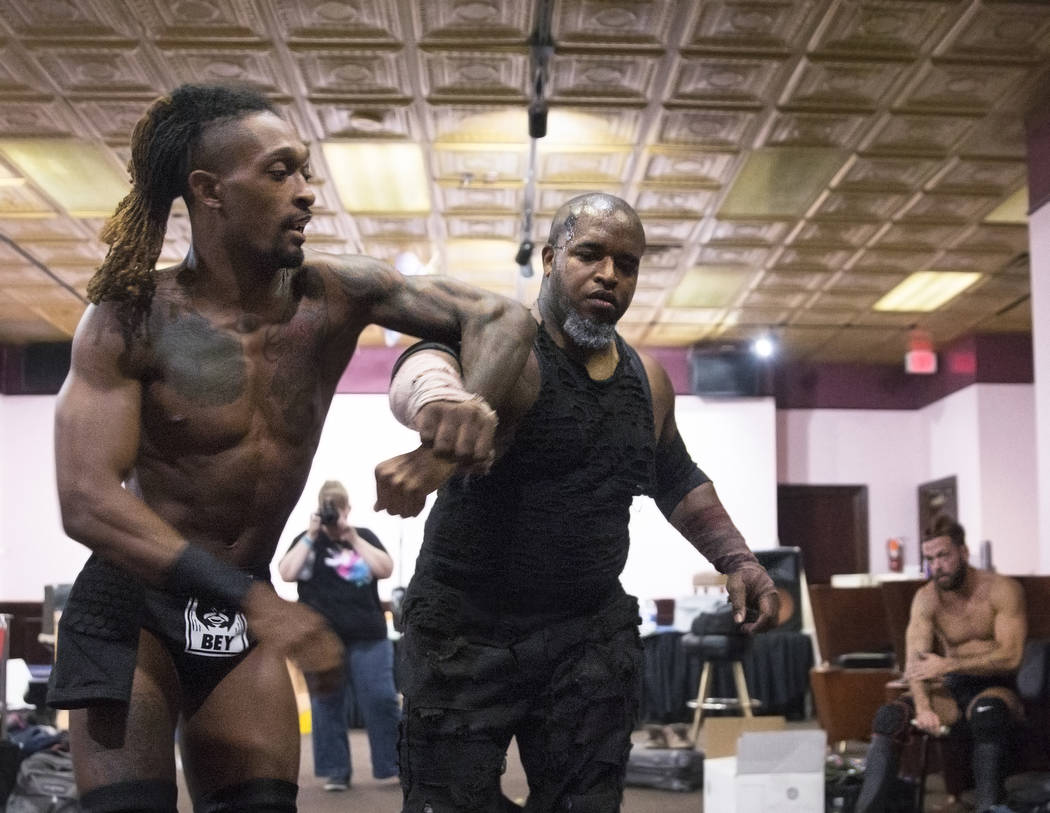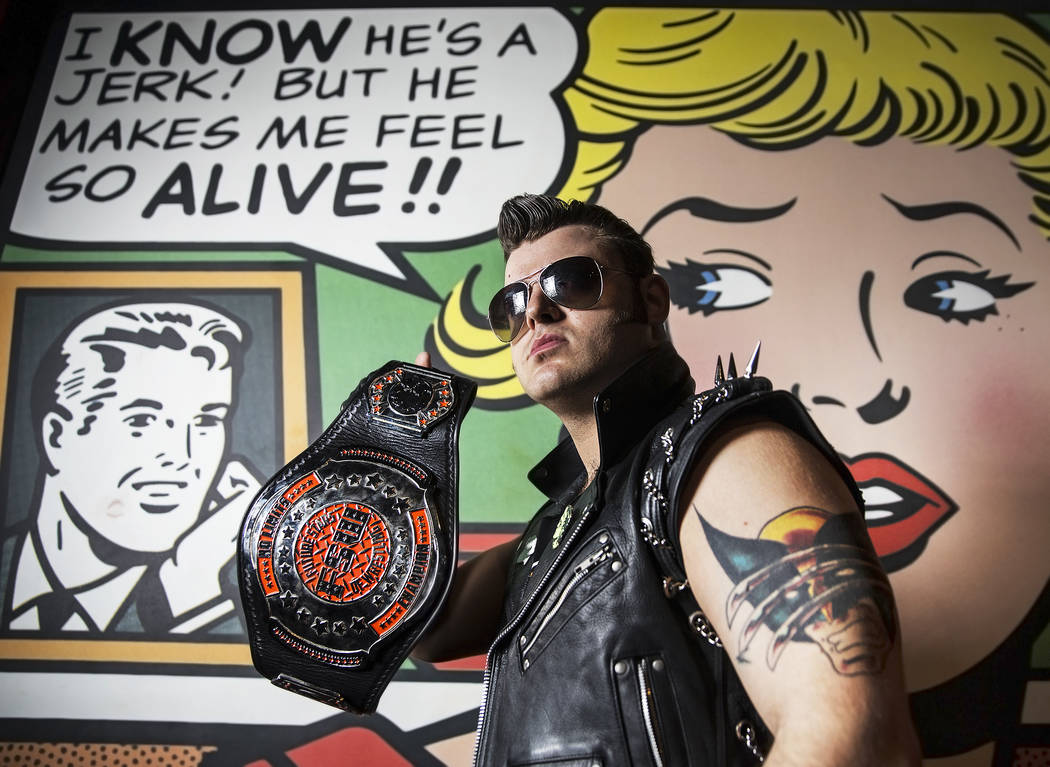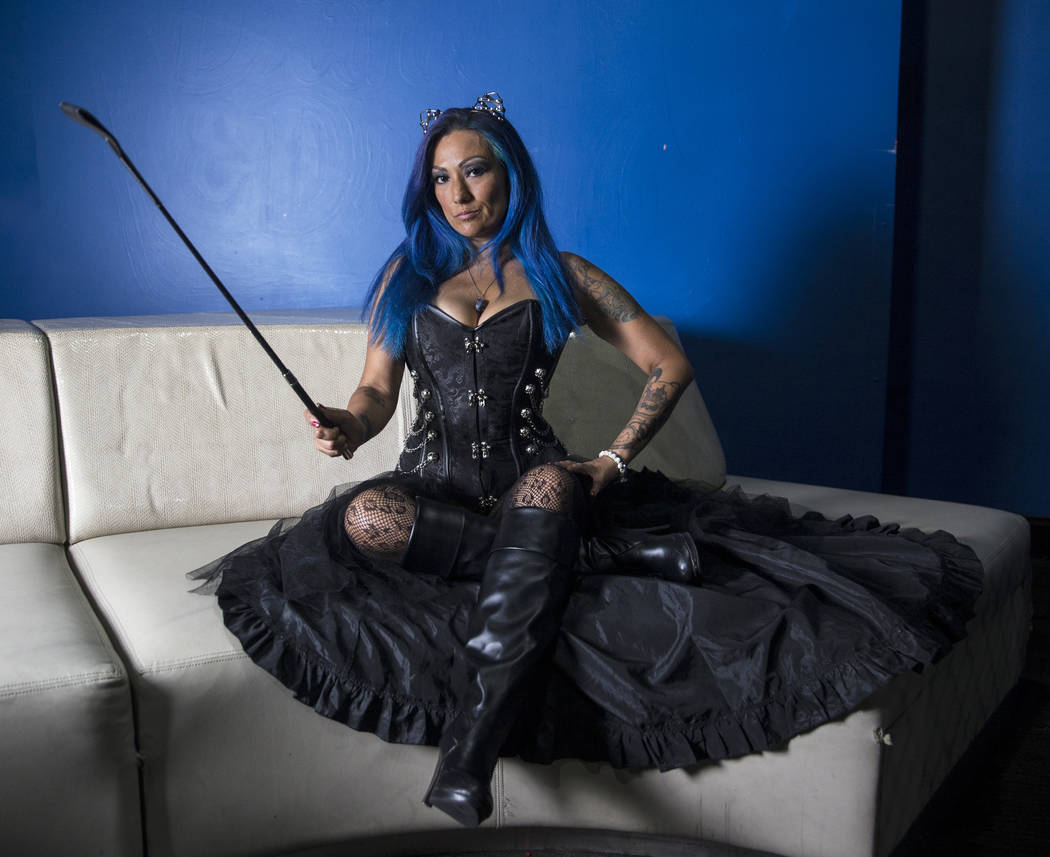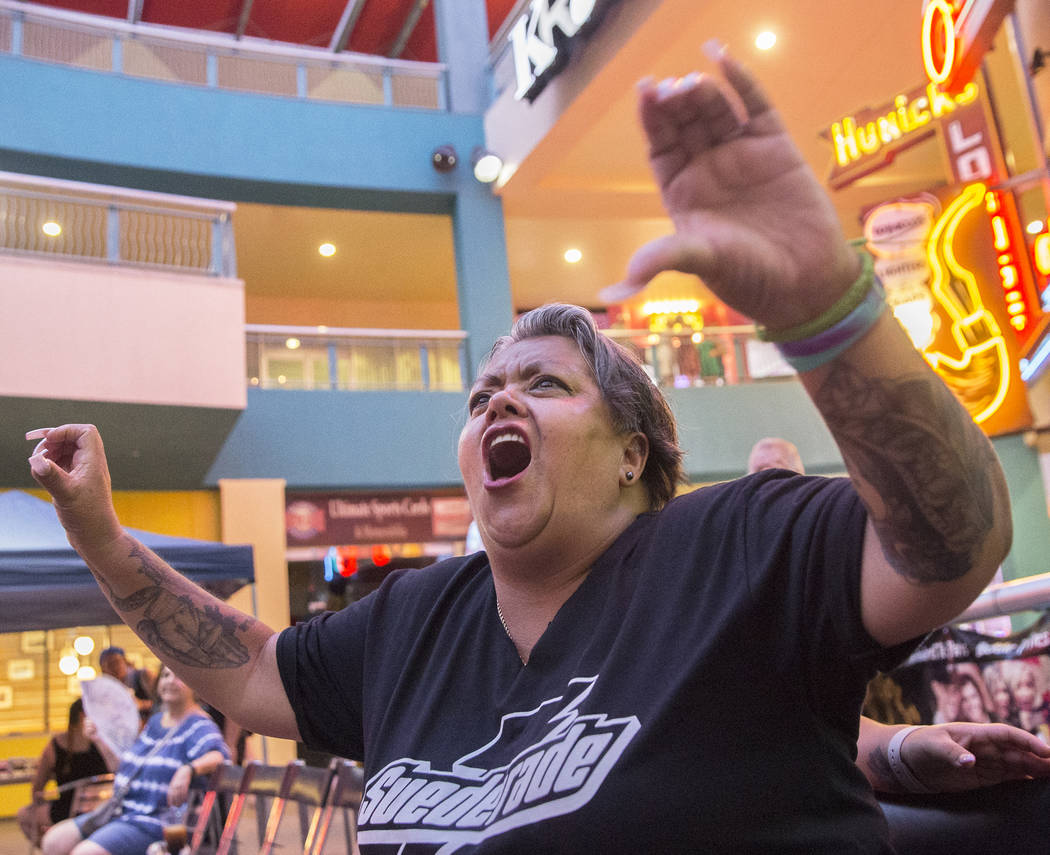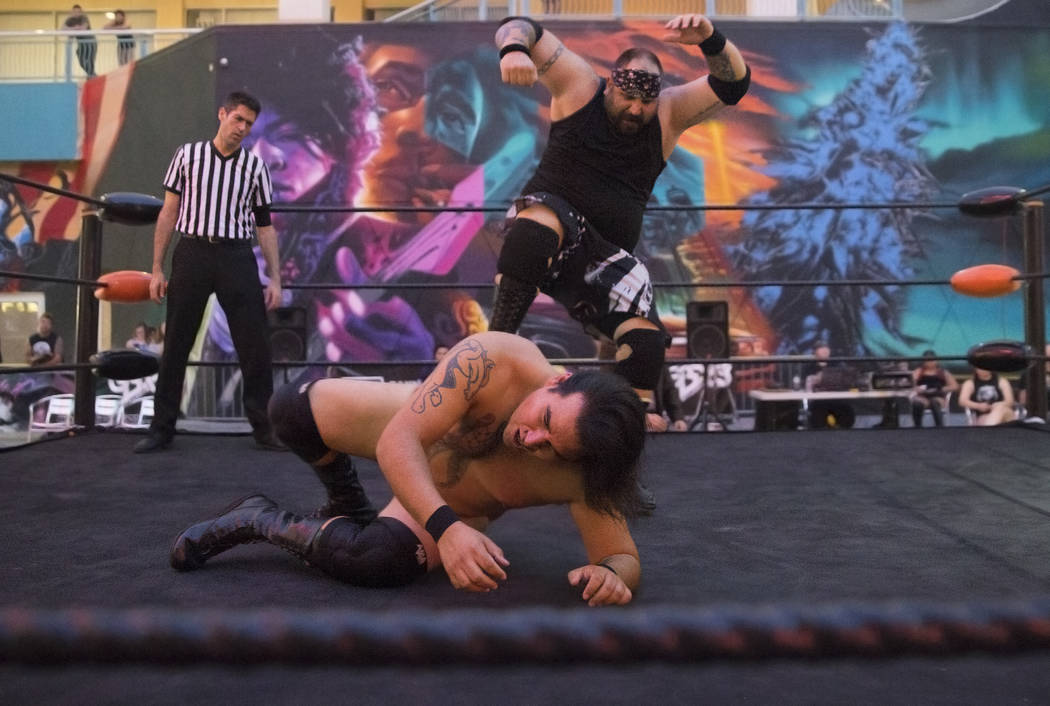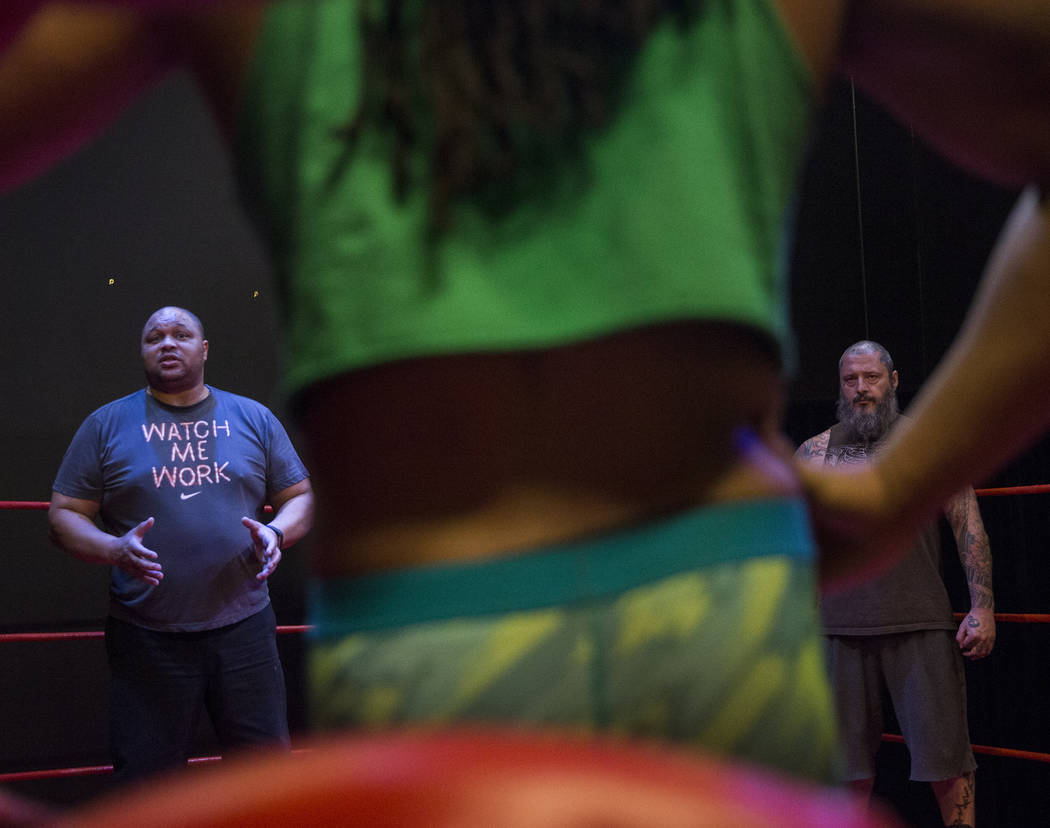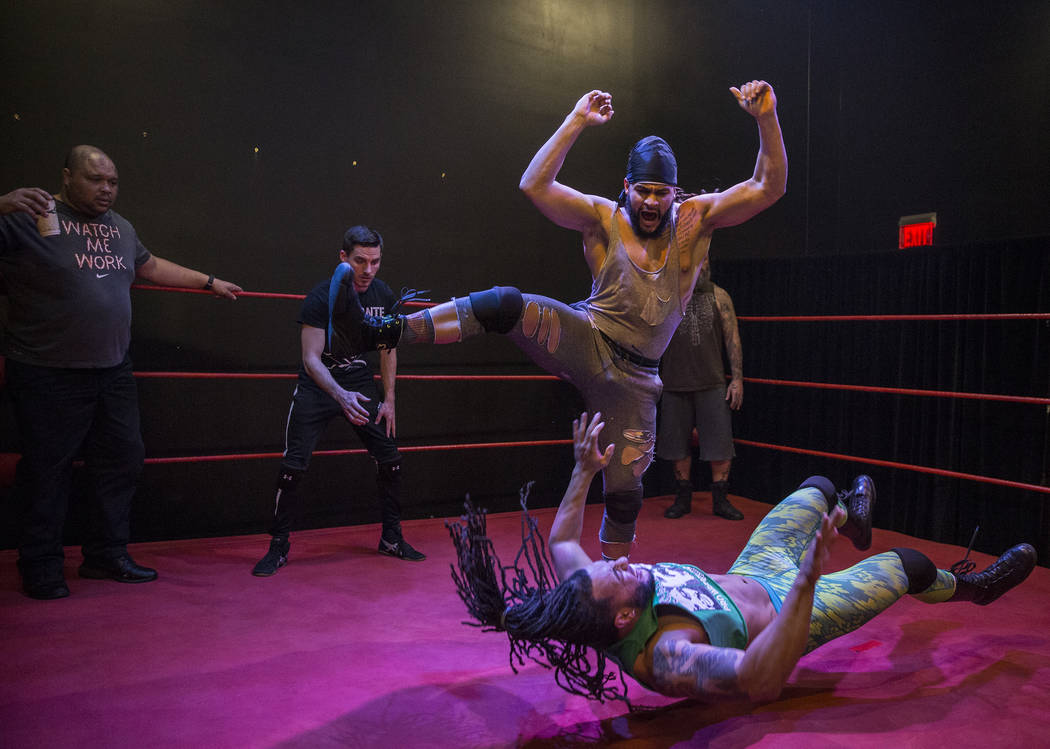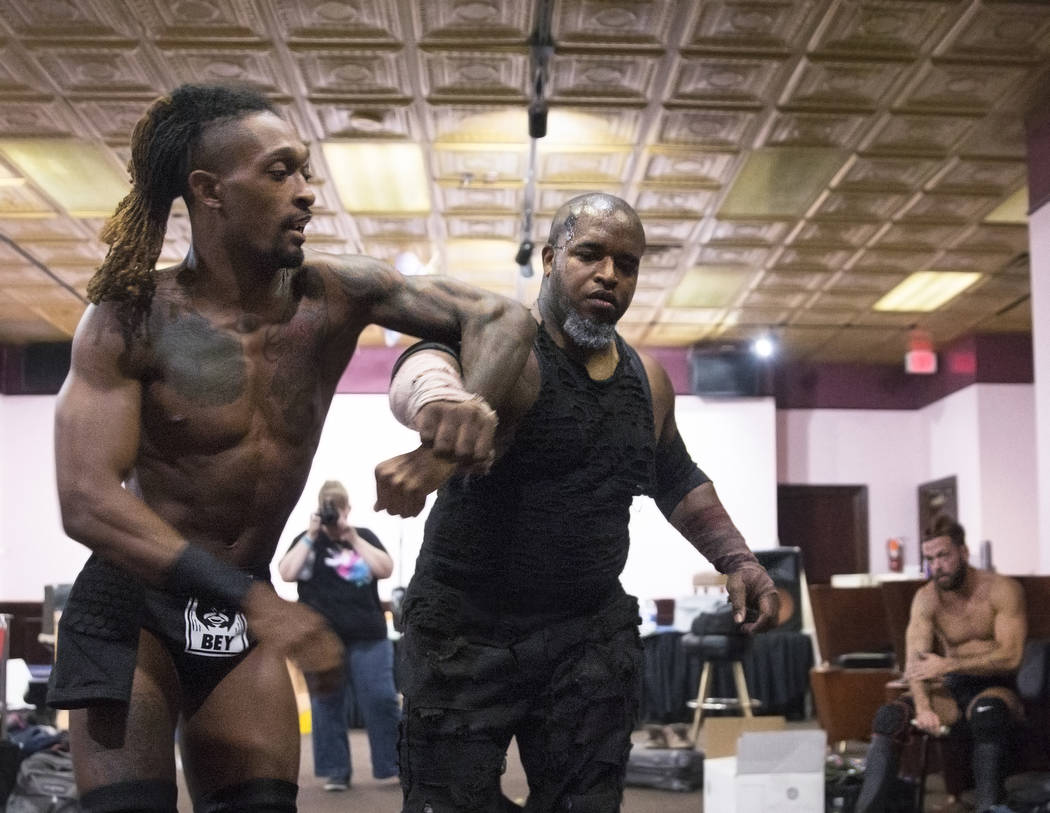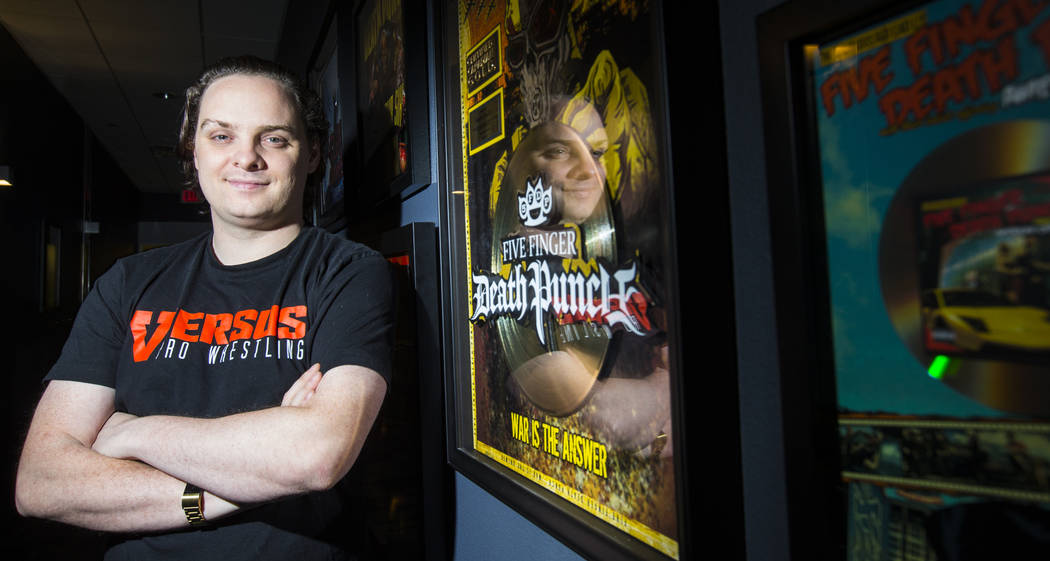 Skip to:
T
he producer takes in his latest project from a distance, lest his sport coat get drizzled in sweat and Pabst.
Kane Churko deals in sounds, the kind normally heard on hard rock radio. The 32-year-old recording whiz has notched several hits with genre heavyweights such as Five Finger Death Punch, Disturbed and Papa Roach.
His skill: making heavy metal angst hummable by marrying tunefulness with torque, melody with guitar muscle.
The results: more than 8 million records sold from projects dating to his teen years, when he earned an early recording credit on Bob Dylan's critically acclaimed "Modern Times" album.
But on this balmy afternoon in May, Churko is cultivating a different kind of loud, anthemic chorus: the involuntary "ughs!" that come from being drop-kicked in the solar plexus by a 250-pound bowling ball of a human being.
It's the debut weekend for Churko's new Versus Pro Wrestling company.
The storyline here is as wild as any WWE narrative: An affable, baby-faced, Canadian-born tech geek who first made a name for himself by helping a bunch of tattooed rock dudes — and dudettes — reach the top of the charts is out to duplicate that success in the realm of brain-busters and choke slams.
It all starts at the LVL Up Expo, a video game and anime convention where the crowd comes dressed to impress. Couples are costumed as Mario and Luigi of "Super Mario Bros." fame alongside beefy, middle-aged Wolverines rocking salt-and-pepper goatees as they wander a maze of suspended adolescence. Is that a full-size, real-life "Legend of Zelda" sword for sale? As if you have to ask.
Cue the head stomping.
A skull-crushing start
In the ring, a large-and-in-charge Jace Battle is pistoning his heels into the noggin of "skatepark scumbag" Shaggy McLovin, a relatively skinny, long-haired ruffian whose theme music is Motorhead's "Ace of Spades" and who is known to pound cans of beer in the ring, sending the stuff flying when he gets body-slammed.
"The impact that Jace Battle's foot had on Shaggy's skull just reverberated throughout the entire Las Vegas Convention Center!" the ringside announcer observes, employing mild hyperbole in the face of maximum cranial crushage.
Versus' first shows here go over big: Every hour on the hour, throngs of pink-haired girls and their fellow cosplayers gather in the center of the hall to watch female grapplers punch each other in the stomach and/or engage in verbal fisticuffs with offensive tackle-sized man-mountains such as Mosh Pit Mike, who gladly returns the insults.
It's a sign of the times: Vegas is fast becoming a bull market for professional face-slappers in spandex and thigh-high boots.
Not only has Vegas developed into a destination city for prominent national indie wrestling companies such as Ring of Honor and Impact Wrestling to shoot televised shows, but Versus joins several local organizations — Future Stars of Wrestling, Big Valley Pro Wrestling, Freakshow Wrestling — in feeding what has become one of the city's most vibrant, voracious subcultures, one that's bubbling up from the underground to the fringes of the mainstream.
"In the three or four years that I've been paying attention locally, the (Future Stars of Wrestling) shows have gone from a couple hundred people to 600-800 people," Churko says. "Even the smallest companies have gone from 40 people in the room to 160 being there in the corner of a rolling rink — not even real, legit venues. I've been to packed shows in the Midas Tropicana garage. It's like, 'How is there even a show here?' But there's 200 people packed inside this garage in the middle of the summer. I see it just like a record label would, "'Wow, they're doing all this, with just this?'"
From hitmaker to heel
You could say it all began in a Swiss bomb shelter.
It was there — in a bunker beneath the Churko family's temporary home in Blonay, Switzerland, circa 2000 — that a young Kane Churko mastered Pro Tools, teaching himself the ins and outs of the then-new recording software that has since become ubiquitous and revolutionized the way that albums are made.
Churko's father, Kevin, himself a big-name producer, moved his wife and kids abroad from their native Canada in the early aughts to gain tutelage from studio maven Mutt Lange, best known for overseeing some of the top-selling albums of all time, including AC/DC's "Back in Black" and Shania Twain's "Come on Over."
After his apprenticeship was over, the elder Churko established himself by working with the likes of Ozzy Osbourne and helping turn Vegas-based Five Finger Death Punch into one of hard rock's top-selling acts.
Kane honed his studio chops alongside his father and was particularly adept at absorbing the latest computer-based recording technologies.
He was earning credits on Sugar Ray and Maroon 5 tunes before he could legally buy a beer.
In 2013, he narrowly eclipsed fellow Canuck super-producer Bob Rock to become the youngest person ever to win a Juno — the Canadian equivalent of a Grammy — earning Engineer of the Year honors with his father.
The Churkos, who relocated to Vegas about a decade ago, run The Hideout, a 13,000-square-foot recording complex in Henderson whose walls gleam with their many gold and platinum records.
I didn't read 'Batman' as a kid. I watched Bret Hart on TV. That was my Batman.

Kane Churko, Owner of Versus Wrestling
With a lifelong passion for music, the younger Churko had another childhood love: wrestling, whose outsize characters were true-life superheroes to him.
"I didn't read 'Batman' as a kid," Churko says from inside the smallest of The Hideout's recording suites, a gear-stuffed room where he prefers to work. "I watched Bret Hart on TV. That was my Batman."
Hard rock and wrestling have long gone hand in meaty hand: Plenty of wrestlers use metal anthems as their entrance music and some of them, such as Chris Jericho, even front their own bands.
For Churko, this connection has a local dimension: One of his good friends, Wes Logan, is a singer for Vegas metallers Dim and a veteran wrestler.
In a way, Versus began with Logan: A few years back, he took Churko to a Future Stars of Wrestling show at Sam's Town, the latter's first exposure to an indie event.
"You go to these independent shows, and the wrestlers are there, in your face. A kid yells something, they yell at the kid, the kid cries and runs off," Churko says with childlike enthusiasm. "Five minutes later, someone's getting thrown right into your lap because there's not even a barricade. To me, that's an experience unlike any other. It's like seeing your favorite band at a 200-person club and you're right there in the front row, feeling their spit while they're singing." Churko was hooked.
"From the time I went to that first show, I circled back to Wes and just had a million questions," he recalls of pestering his future Versus partner. "How does this work? What does it take to get involved? What do you have to know? I don't want to watch the show anymore; I want to be part of it."
Pro wrestling as punk rock
"Please don't die."
Logan, aka Beast the Butcher, delivers his plea only half-jokingly, addressing a gathering of brawling rodents and pile-driving yoga aficionados.
They're crowded into a back room of The Nerd, a video game bar/bowling alley/comic-book-come-to-life on the second floor of Neonopolis where "cosplay meets cocktails," as the slogan goes.
A lonely Jabba the Hutt replica sits in a corner, eyeing a man in a zebra-print vest and red singlet.
"What's my motivation?" the latter wonders aloud as he and more than a dozen wrestlers get ready for the show.
Nearby, a pair of tonight's performers work through an outline of how the action will go down.
"I'll shake your hand, then smack you," Anthony "Da Shade" Shade tells his opponent, Greg "The Bridge Burner" Romero, whose pompadour, mutton chops, finger-less black gloves and spiked leather jacket give him the look of a corn-fed Fonzi crossed with a young Glenn Danzig.
"Smack the (expletive) out of me," Romero instructs.
It's 6:30 p.m. on a Friday night in August and Versus' third event will soon be underway.
Logan, Churko's right-hand man, is overseeing the talent tonight as well as getting into the ring, where he will don his trademark black leather mask with beaded braids.
Though the sun is going down, temperatures still hover around a punishing 106 degrees. The matches are taking place outdoors, hence Logan's earlier warning.
Downstairs, Churko works on getting the show up and running, making sure the sound system is dialed in, setting up a video camera to film the action.
There are a lot of moving parts here.
"Even on the smallest independent shows — 150 people and under — there's still almost 35-40 people that come together to put it on," Churko explains, "which is almost an absurd amount of production for what you're really doing to scale with any other industry."
It's not cheap either, with venue and ring rental, insurance, hiring audio and video crews and paying for the talent.
"A show can cost around $1,000 or upward of $10,000 depending on what you're doing and who you're bringing in," Churko says.
This bunch isn't focused on the bottom line, though, especially at this stage.
Three months after launching, they're still developing the brand and working on establishing a schedule of roughly a show a month.
The company aims to be an incubator of up-and-coming talent and a more wrestler-friendly outfit, one that gives those in the ring more say in creating their characters.
"It's very punk rock," Churko says. "This is where you're going to come to see new and developing talent actually have a place to develop."
They're off to a good start: Crowd sizes are growing, and Versus has already been invited back to next year's LVL Up Expo.
"It's even more promising than I think we thought it would be," Churko says.
With Churko focusing more on the business side of things, Logan works closely with the wrestlers, striving for unique matchups.
"I get to put people in positions that they didn't think they were going to be able to do," Logan says. "Once they flourish and have fun and want to keep doing it, that's where I have fun."
The idea is to give the wrestlers a sense of ownership over what they're doing.
"Instead of each individual having to work for a company, we all together work as the company," explains Romero, who has been wrestling in Vegas for eight years, since he was 17.
"We don't care about getting on national TV, anything like that. It's for the fans, for us."
Not that there's much difference between the two.
Egalitarian entertainment
Vincent Pride's pecs turn a deeper shade of pink with each wallop.
The Neonopolis show has begun, and the masked Macho Mouse, whose black-and-yellow singlet is decorated with hunks of cheese, is smacking around the cocksure Pride, who soon turns the tables.
"That's animal abuse!"a crowd member shouts as Pride pummels his opponent.
"Shut up!" Pride shoots back, making eye contact with his detractor, adding a personal dimension to their playful back-and-forth before eventually getting pinned.
Here, there's little separation between the performer and the audience, and the onlookers are almost as much a part of the action as the wrestlers.
It's a passionate, highly charged give-and-take, a uniquely egalitarian form of entertainment where the age-old battle between good and evil, virtue and villainy gets acted out by artist and audience in loud, sweaty unison.
"You have this thing where the interaction between the person in the ring and the fan is something different," says Jon Bonham Fox, a veteran of the Vegas wrestling scene who has worked as a ring announcer and commentator.
"You go out there and you're providing something for someone who might have had a bad day or just wants to let off a little steam. It gets addictive."
And so for a few hours on a hot Friday night, the lady with the tattooed forearms and the black "Suederade" T-shirt, the guy booing Pride, the big-name rock producer are all part of the show.
"We all like to play dress-up. We all like to be somebody else. We all like to entertain people," Churko says of himself and his wrestling brethren. "Some people just have that desire to join the circus."
Contact Jason Bracelin at jbracelin@reviewjournal.com or 702-383-0476. Follow @JasonBracelin on Twitter.
Inside a training session
H
e equates himself to an exotic dancer, the 6-foot-2-inch, 235-pound gargantuan with tattoos in place of a hairline on his sweat-slicked skull.
"We're like strippers," Sinn Bodhi explains. "We're selling dreams in skimpy spandex."
It's a weeknight training session at the Snake Pit Pro Wrestling Academy, which Bodhi runs with fellow wrestlers D'Lo Brown and Jake "The Snake" Roberts, all WWE vets who have entertained crowds of tens of thousands, to varying degrees of stardom.
The place doubles as a fantasy camp, where superfans can pay to meet some of their favorite wrestlers, whom Bodhi flies in, as well as a school for aspiring wrestlers of all skill sets and body types.
At the eastside gym, this evening's students range from awesomely pugnacious 14-year-old girls to thin-framed weekend warriors to serious future WWE candidates with chiseled physiques and eye-popping athleticism.
They share the ring, all of them unsparingly put through the paces no matter their size or ability.
We're like strippers. We're selling dreams in skimpy spandex.

Sinn Bodhi
"Take a (expletive) slam and get beat up the right way or I'll make you take 15 slams," Brown barks, some tough love administered by a man the size of two.
A University of Maine graduate who's also a certified public accountant, Brown walks his charges through a series of compound moves, showing them how to safely attempt seriously unsafe things, such as hurling another man's body to the canvas with a thwap! that reverberates like gunfire.
It's a brutish ballet of interlocked limbs and hurled bodies.
Kane Churko has witnessed the carnage in person.
"At shows I've been on, I've seen a dude get his front tooth kicked out," he says. "I've seen a dude get five staples to the head from getting hit by a cowbell. I saw a dude have a seizure in the middle of a match. There's real-life stuff happening all the time."
But that's the knock on wrestling, right? That it's all fake and rehearsed. Tell that to Brown.
"When people say it's choreographed, obviously we put our matches together in the back, but I've had 6,000 or 7,000 matches, and not one of those matches was the exact same match that we talked about," he says. "It's not Cirque du Soleil. We don't have a routine that we just take around the country. This is improv.
"It's a different discipline, but it's still a discipline. People don't give us credit because they think, 'Ah, look at these guys running in spandex and baby oil, it's all fake.' Come do what we do for one week. You would never, ever think it's fake."
Getting into character
T
hink of the best ones as full-contact method actors, Robert De Niros of the Mongolian chop.
For a wrestler, being in character means also being true to who you are, as counterintuitive as that may seem.
To be believable, then, is to be oneself, but with a twist: You've got to apply a bullhorn to your inner you — or at least some aspect of it.
"Every true character, every great character, you take 10 percent of you and you turn the volume up on it to 1,000," D'Lo Brown explains. "The fans can see if you're playing a character or not, can see right through it. It's like a bad actor in a bad scene from a bad script in a bad movie. You're going, 'He doesn't believe the (expletive) he's putting down.' For us, it's the same thing. You've got to immerse yourself in that character."
This can be intoxicating.
"I am much more comfortable in Sinn Bodhi's skin than Nick Cvjetkovic's skin," Bodhi acknowledges, referencing his real name. "Nick has bills, Nick has an achy back, whereas Sinn Bodhi gets to run around and terrorize bad guys and make little kids holler. It's like, 'Do you want the Brussels sprouts of real life or the dessert of being a character?' What sounds more appetizing?"
My character is still me. I'm just a bad-guy version of myself.

Kane Churko
Before launching Versus, Kane Churko gained entree in Vegas wrestling circles as The Producer, a greasy manager character who wields a money gun that shoots bills adorned with his likeness.
Being The Producer serves as both a pressure valve and a vehicle for Churko, a preternaturally nice guy, to revel in a different side of himself.
"My character is still me. I'm just a bad-guy version of myself," he says with a smile. "Take every sleazy A&R or management guy or slimy producer guy and roll it all into one. It's almost like an outlet for some of my frustrations with particular personalities within the music business. When I'm practicing promos in my car, I'm thinking of all the things I'd want to say to an A&R guy. I try to channel real stuff."
As such, the line between the persona and the actual person can get blurred.
"When you get inside your character, it's like a shield," Brown explains. "It protects you against all your inadequacies, whatever you feel about yourself, because you know this character is Superman. He can be anything you want him to be."