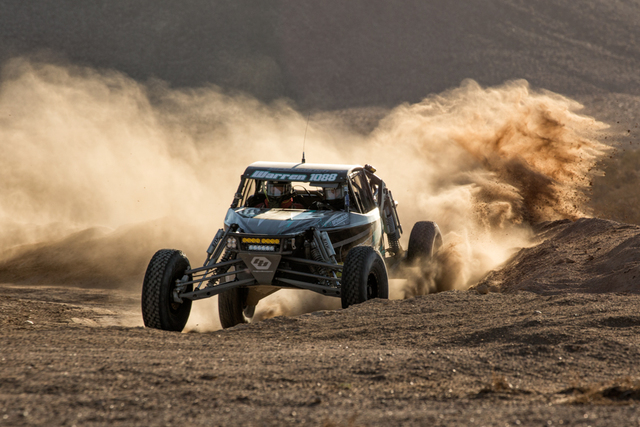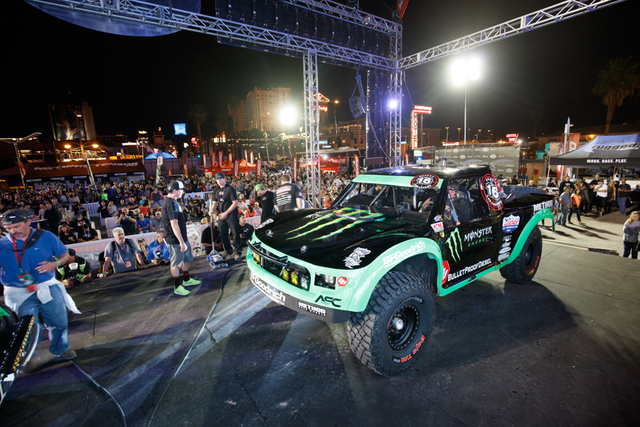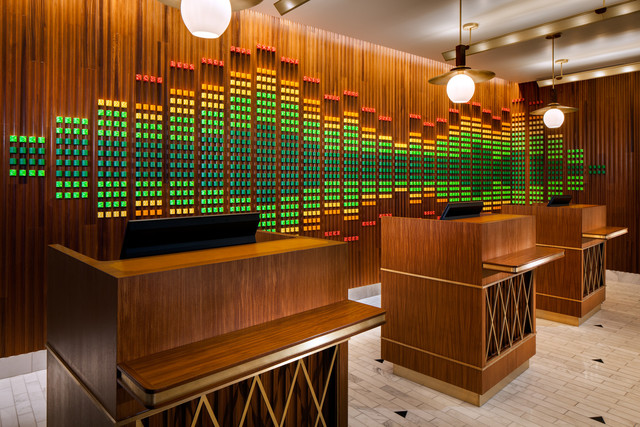 NFL season MVP quarterback Matt Ryan and The Atlanta Falcons ran out of gas in the final quarter and overtime of Sunday's Super Bowl 51 on Fox against four-time Super Bowl MVP quarterback Tom Brady and The New England Patriots in Houston, but Lady Gaga's Halftime Show was the ultimate winner.
This morning, Lady Gaga, who performed the national anthem before Super Bowl 50, announced her new "Joanne World Tour" that will start in Vancouver, British Columbia, on Aug. 1 and end Dec. 14 in Salt Lake City.
Lady Gaga will play our T-Mobile Arena on Aug. 11, with tickets going on sale next Monday. The Grammy winner travels to Germany, Italy, Spain, England, Sweden, Denmark, France and Belgium on her European leg in between the U.S. cities.
MINT 400
Welcome to March Madness off road-racing style! The Mint 400 Great American returns here from March 1-5, and I've agreed to serve as grand marshal. The Mint 400 dates back to 1967 and over the years has become one of the largest and most important off-road races, attracting more than 60,000 attendees for weeklong events.
It will feature 350 teams competing on a 120-mile loop course from the edge of our city to the California-Nevada state line in Primm. There will be five spectator areas along the route. It kicks off March 1 with $10 million in race cars along Fremont Street and the Strip. Trick truck qualifications, Fremont Street parties, pit-crew challenge and Time Trial results are March 2.
The contingency and technical inspection is March 3, with 15,000 fans expected to line Fremont Street for the parade inspection. The Mint 400 on March 4 feature two races: limited-class racing begins at sunrise, then just after noon, the unlimited-class race starts. All spectator zones and events are free with a $25 parking fee, and there is no limit to the number of passengers.
HOTEL NEW LOOK
We've got an advance look at the new W Las Vegas Hotel at SLS Las Vegas, which although soft opened in December celebrates its grand opening in March with the Wet deck and French designer Phillipe Starck-designed guest rooms. Singer and actor Lenny Kravitz also has designed a 2,382-square-foot Extreme Wow suite.
Three items that caught my attention in the beautiful, design-driven photographs were the elevator lobby lined with playing cards from the original Sahara, an art installation behind the front desk of poker chips hand signed by employees who built the hotel, and a Boardwalk-style fortune teller named Booker Glam who greets guests with words of wisdom.
BUDWEISER CLYDESDALES
The Strip was closed at 8:30 a.m. Sunday as eight of the world-famous Budweiser Clydesdales led a celebratory trot down Las Vegas Boulevard culminating at the entryway to Beer Park at Paris Las Vegas.
Hundreds of fans cheered on the horses ahead of the biggest game of the year accompanied by Budweiser's signature Dalmatian, April. Football fans had the opportunity to snap photographs with the Clydesdales at an hourlong meet-and-greet at Paris' valet area.
SPORTS BROADCASTING
The new Vegas Stats & Information Network doesn't begin regular broadcasts until Feb. 27, but its sports betting network was unveiled Friday for a show on Sirius XM for Super Bowl 51. Hosts Brent Musburger and Al Bernstein, founder Brian Musburger, oddsmakers Jimmy Vaccaro and Vinny Magliulo and former Mayor Oscar Goodman took part in a ribbon-cutting ceremony.
Thanks to contributing videographer Richard Corey for his coverage at South Point. Starting Feb. 27, Brent will host a show from 3 to 5 p.m. Thursdays through Mondays, and Al will be noon to 2 p.m. Mondays through Fridays.
DINNER: IMPOSSIBLE
Celebrity chef Robert Irvine will bring his "Robert Irvine Live" to The Tropicana on April 6 where guests will be treated to a high-energy, multimedia and multisensory theatrical experience. It will be an interactive show to allow locals and visitors opportunities for audience participation while witnessing the challenging nature of "Dinner: Impossible" come to life.
Robert promises to make a special announcement after the show, with more details and an opening date for his new restaurant concept coming to The Tropicana this summer.
STAR SURVEILLANCE
The gorgeous models of Tropic Beauty were here to celebrate Big Game Weekend, and before they hosted their Super Party at Mandalay Bay, they celebrated with NBA great Charles Barkley, who marked his 54th birthday with a champagne party at Crystal High Limit gaming salon at Mandalay Bay.
I joined the group, and Charles told me that he's been coming here every year for the last 10 years to celebrate his birthday and The Super Bowl. The Tropic Beauty models from as far afield as Canada and Florida also attended Chippendales at The Rio on Sunday night.