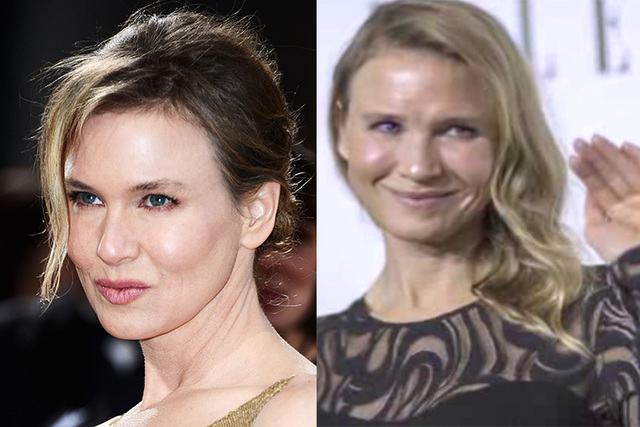 Bridget Jones has left the building — and she took her face with her.
Renée Zellweger is in the news again, but this time, she's not promoting a new film. The actress, who starred in notable movies including "Jerry Maguire," "Chicago" and "Bridget Jones' Diary," last appeared on screen in 2010. Four years later, and she's nearly unrecognizable.
The 45-year-old star stepped into the spotlight at Elle's annual Women in Hollywood Awards and shocked onlookers with a taut, new face. Some speculate the drastic change in appearance is a result of going under the knife for plastic surgery, NY Daily News reports.
Contact Ashley Casper at acasper@reviewjournal.com. Find her on Twitter: @TheCasperA