RiSE Lantern Festival returns to comfort and inspire
October 5, 2016 - 8:03 pm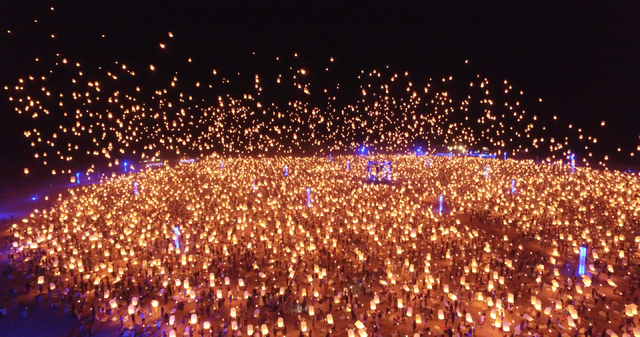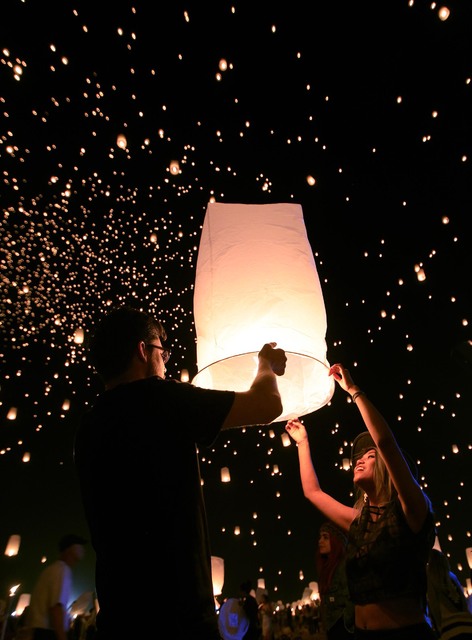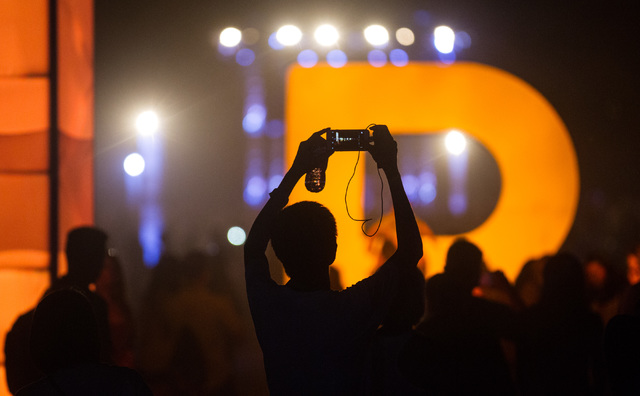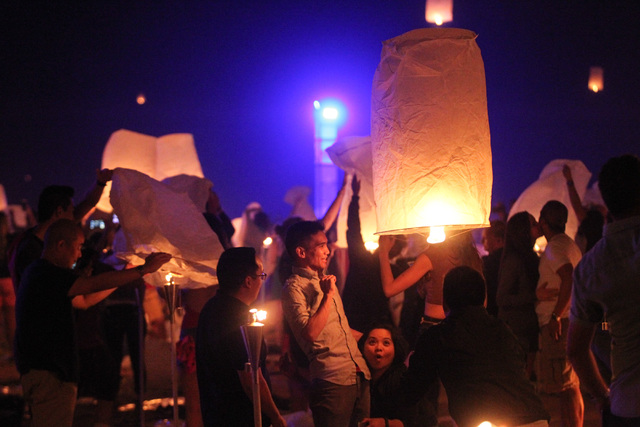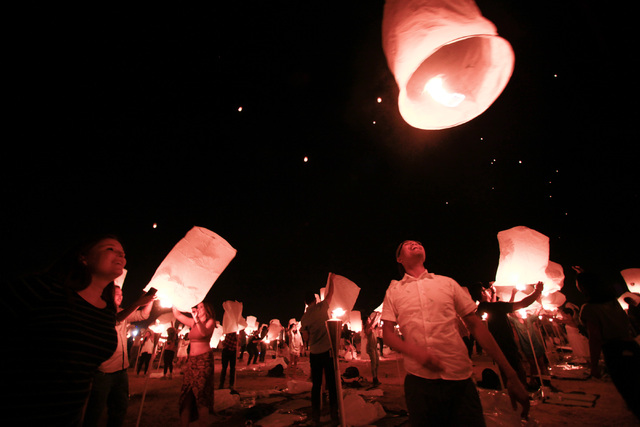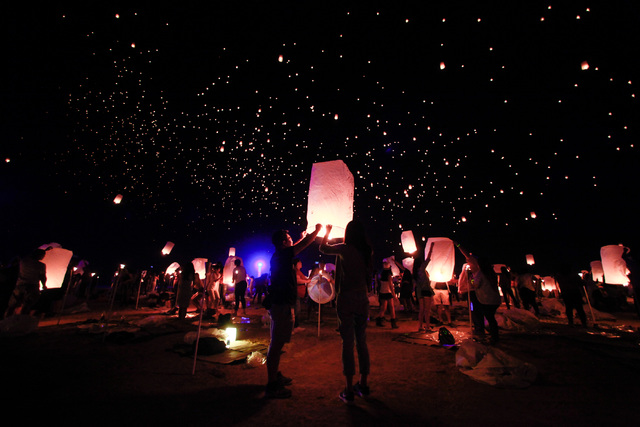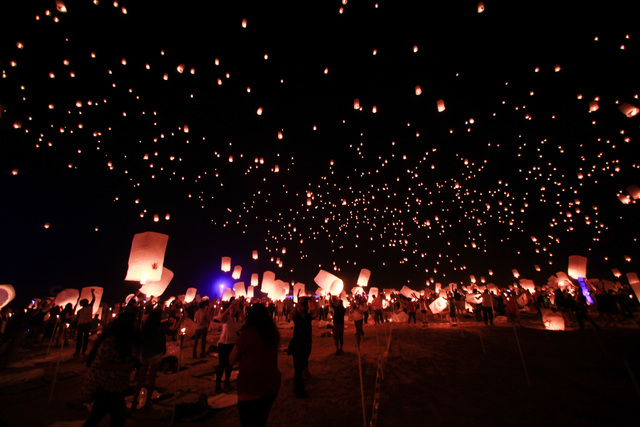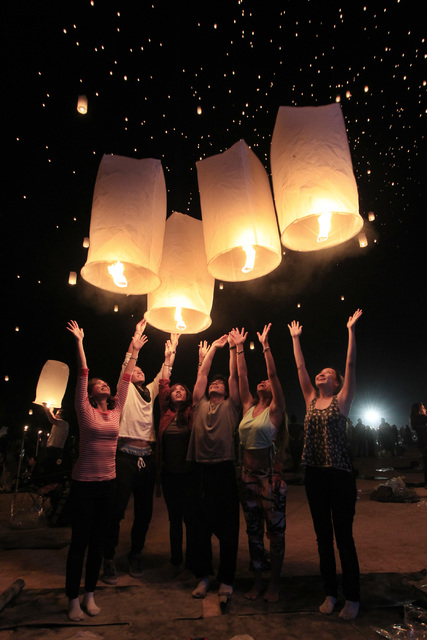 When Sheila Balbin learned about the RiSE Lantern Festival just outside Las Vegas in 2014, she immediately thought of her late husband and the comfort she would feel doing something symbolic in his honor.
Her husband had taken his own life in 2013 and the date of the first lantern festival in Southern Nevada coincided with the anniversary of when they first met.
"It did bring me peace," she says, "because I was able to put down my feelings and my thoughts on the lantern and let it go and just release it."
That kind of catharsis is what the RiSE festival is all about, says founder Dan Hill of the annual event that will be held for the third time this weekend.
"I think that the prevailing theme is joy and optimism," he says. "Trying to find joy in the midst of hard times and also celebrate and have gratitude for great things that are happening in life as well."
The RiSE Festival returns to the Moapa River Reservation about 30 miles northeast of Las Vegas, expanding to two nights, Friday and Saturday, with an estimated 10,000 attendees expected each night. Saturday's event is sold out; tickets for Friday are still available for $109 online at risefestival.com.
The event includes food trucks and live music. Beginning with a launch in unison at 8 p.m., participants light paper lanterns and watch them rise together.
People travel to the quiet desert locale to reconcile recent divorces, diagnoses and deaths. They celebrate births and other beginnings. There are usually a couple of dozen marriage proposals each year, Hill says.
Hill, who'd worked in events planning for nearly a decade prior to starting RiSE, was inspired by the annual Thai festival called Yi Peng in which thousands of paper lanterns are released into the night sky for good luck.
And while participants like Balbin gathered meaning from the first event, it was not without problems. Attendees waited hours longer than anticipated at Jean Dry Lake for shuttles back to the casinos where they parked their cars, resulting in considerable frustration and a "Boycott RISE Festival" Facebook page. It also took 24 hours longer to clean up the festival grounds than the 48-hour cleanup window agreed upon with the Bureau of Land Management.
In 2015, Hill moved the event to the Moapa River Indian reservation after the BLM denied the festival a permit for the same dry lake bed, citing concerns from the year before. Because the reservation is operated by the Moapa Paiute tribe, RiSE organizers did not need federal or state permits. The new location also includes on-site parking. The 2015 festival was uneventful, Hill says, and they left the location cleaner than they found it.
Las Vegan Molly Sweat and her husband were among last year's attendees, and they brought photos and shoes as remembrances of loved ones they had lost. Releasing the lantern was unwieldy, and required the help of others nearby, but as she gazed at it floating away, she felt as if a weight was being lifted away.
"It's a journey that, anybody that is suffering from some kind of hardship in their life, they need to go because it can actually help you accept and give you peace," Sweat says.
For Balbin, traveling from her then-home in San Francisco to Las Vegas for RiSE felt like the right step in "a journey for me to find that peace for myself," she says, noting she and her husband had actually talked about the tradition of rising lanterns. She hoped that, through the release of a lantern, she could send the message to her late husband that she still loved him.
On the night of the festival, Balbin and a friend settled on a spot near the stage, where live music played.
On the delicate paper she had written, "You will forever be my always. I have faith our love will continue in heaven. Thank you for loving me unconditionally, thank you for all the laughter you brought into my life. Thank you for being my papillon I love you w/ all my heart …" She also wrote a selection of Bible verses.
When Hill gave the cue, she lifted her lantern and released it, where it joined the tens of thousands of other glowing tributes in the sky.
"It was such a personal and emotional time for me that really, as many people as attended, it literally felt like it was just me and my husband," Balbin recalls.
Read more from Sarah Corsa at reviewjournal.com. Contact her at scorsa@reviewjournal.com and follow @sarahcorsa on Twitter.