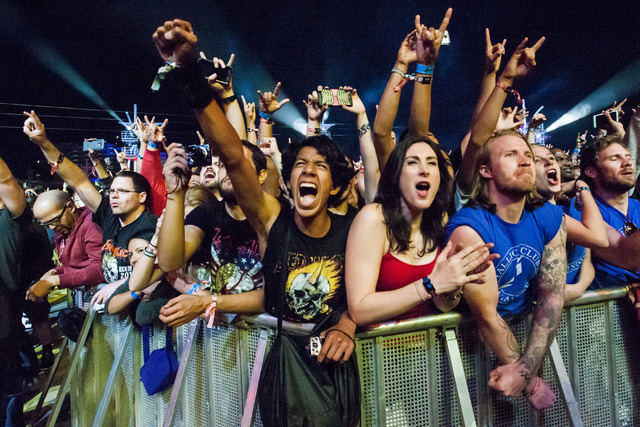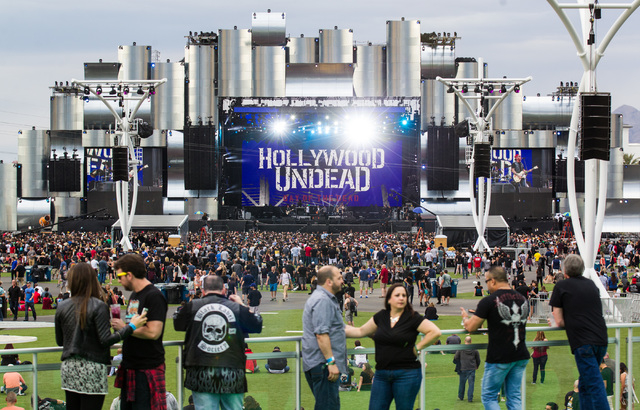 For 10 solid hours on Saturday, Rock in Rio more than earned the right to use the word "rock" in its name.
Here are five of the top moments from Day Two:
5. Rise Against singer Tim McIlrath getting a rise out of the crowd — along with a torrent of boos and F-bombs — by mentioning next weekend's pop theme. There would be nothing softer than an anvil on Saturday's schedule.
4. The way Sepultura's concussive set, featuring guitar god Steve Vai, worked as a heavy-metal ultrasound, letting you assess each of your internal organs as they vibrated at different frequencies.
3. The members of Hollywood Undead donning a variety of masks for "Been to Hell" and looking like a cross between the main event of Wrestlemania and a liquor store robbery.
2. Linkin Park shares the love. Not only did they bring out members of Saturday openers Of Mice & Men during their set — twice — frontman Chester Bennington dutifully remembered to work both ends of the massive 262-foot wide stage.
1. Metallica rules the Strip. From the opening strains of "Fuel," their set was pure bedlam. Surrounded onstage by several dozen fans, the band roared through an 18-song maelstrom, even dusting off the lasers for "One." Like a robust bar fight or swimming naked in a hurricane, a Metallica show is something everyone should experience once just to prove you're alive.
Related Stories:
Rock in Rio? More like a state fair midway
Rock in Rio: Saturday gets loud
Rock in Rio: Get lost amid the jugglers, dancers and some hipster with a hula hoop
Rock in Rio: Top 5 moments from Day One
Rock in Rio: Get there early if you want to zip line
Rock In Rio Day One — A musical overview
Rock in Rio: Top up those wristbands before you go
Rock in Rio: What $26,552.23 will buy you
Everything you need to know about Rock in Rio