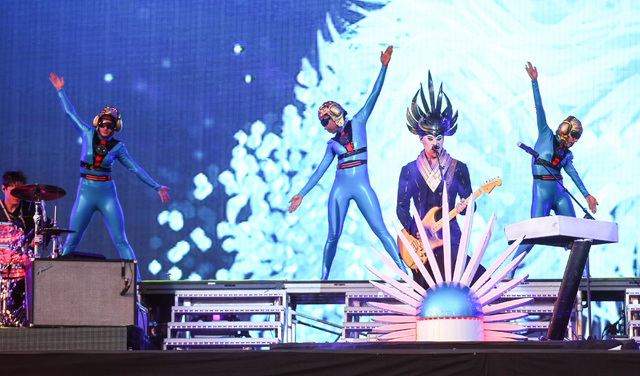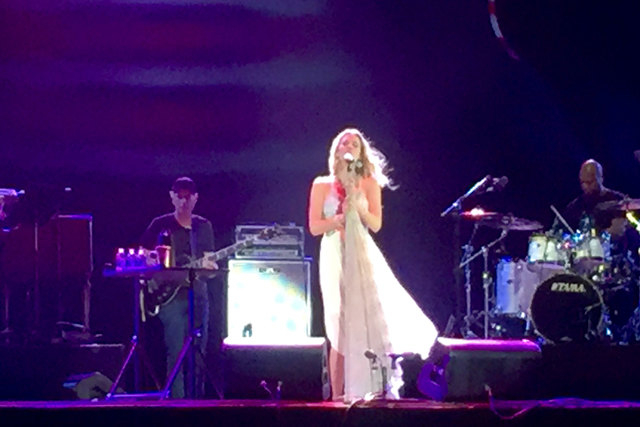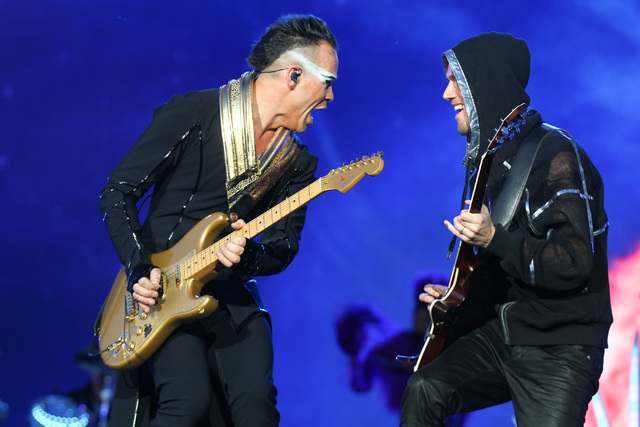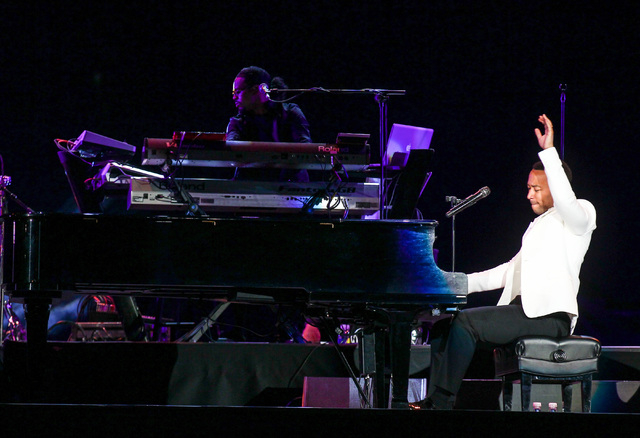 The final day of Rock in Rio USA was blessed with gorgeous weather and plenty of great moments.
Here's a look at the top five:
5. Rapper Big Sean taking a break from the F-bombs-and-bitches act long enough to pay a heartfelt tribute to his grandmother on "One Man Can Change the World."
4. Joss Stone, jettisoning her planned mellow finale halfway through, in favor of the louder "Some Kind of Wonderful" to drown out the noise spilling over from one of the small Rock Street stages, then tossing flowers to the crowd.
3. The intergalactic Kabuki warrior theatrics of Empire of the Sun. It makes no sense that Cirque du Soleil hasn't either signed the Australian electronic duo or sued them for gimmick infringement.
2. John Legend letting everyone know he knew the effect his crooning was having on the ladies. "I'm not making any promises," he told all the fellas who were there on dates, "but I'm setting you up very nicely."
1. The way Bruno Mars borrows heavily from James Brown, Michael Jackson and even the Isley Brothers but channels it all into something his own. Mars may not have collapsed onstage until someone draped a cape over him, but he did have a guy dressed like a fireman hose him down with a fire extinguisher.
Contact Christopher Lawrence at clawrence@reviewjournal.com. Follow him on Twitter: @life_onthecouch.