Romance: Where happily ever after reigns
August 14, 2013 - 2:49 pm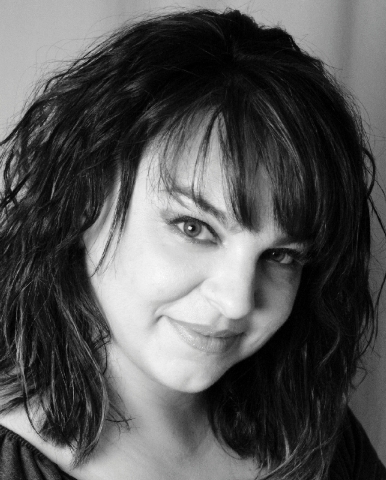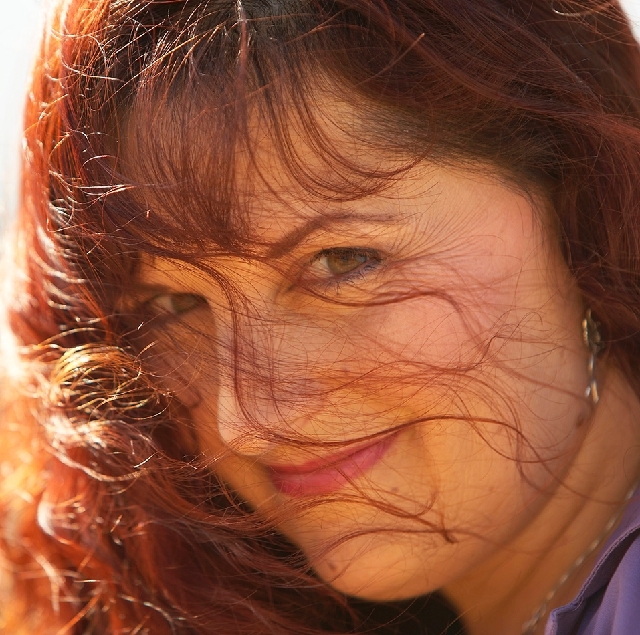 It's no secret that romances these days make up as broad a literary genre as there is, and that fans of a well-told love story can satisfy their literary lusts with anything from contemporary to historical to paranormal romances.
But whether it's a love story about 18th-century seafarers, modern-day urbanites or vampires, werewolves and other beasties with hearts of gold, the most important characteristic of romances is universal.
The HEA, romance-speak for "happily ever after." And although die-hard romance readers know the HEA will come eventually, it's the twists and turns and setbacks along the way that romance readers crave and that romance authors always will find challenging to write.
On Tuesday , 11 authors will discuss the art and craft of the romance novel during a program at the Clark County Library. The "Red Hot Romance Authors Galore!" event, co-sponsored by Entangled Publishing, begins at 7 p.m. in the library's Main Theater.
Scheduled to participate are Gina L. Maxwell, Inara Scott, Lisa Kessler, Jade Lee, Tonya Burrows, Paula Altenburg, Misty Dietz, Chloe Jacobs, Seleste deLaney, Callie Hutton and Angela McCallister.
A book signing and reception will follow , and books will be available for purchase.
So what happens when 11 romance authors — and wouldn't "a charm of romance authors" be the perfect collective noun if those dumb finches hadn't already taken it? — gather?
Shop talk, for one thing.
"Actually, I'm fairly new," Maxwell says during a recent phone conversation. "I've only been published for a year, and I've gone to two different conferences so far."
She laughs. "But, yeah, it's definitely nonstop shop talk."
"It's amazing, because authors tend to get glazed-over looks when we start talking (to non authors) about characters or plots, or the voices in our heads, things like that. So when we get together, we take full advantage of that and don't stop talking about books."
"Seducing Cinderella," the first book in Maxwell's "Fighting for Love" series, hit both USA Today and The New York Times best-seller lists. The second book in the series, "Rules of Entanglement," was released earlier this year and No. 3 is scheduled for September. Meanwhile, the first book in Maxwell's new paranormal series will be released this winter.
The "Fighting for Love" series is set in the world of mixed martial arts, and, yes, she is a fan.
"The (romance) market isn't super saturated with MMA fighters," she says. "It's a growing sport and I thought this would be perfect."
Scott, who writes both adult contemporary romance and young adult fiction, agrees that "one of the most fun things about getting together with a group of writers is to talk about our process."
"Writing can be such an isolated experience," she says. "Of course, a lot of us go to coffee shops to write and we have writers' groups, maybe. But, really, it's a pretty isolated experience, so writers' conventions can be such a wonderful time to connect to other people who are just as crazy as you are."
For Kessler, next week's trip to Las Vegas even will be cause for a bit of kitschy deja vu.
"I have to admit, Vegas has a soft spot for me," she says. "When I got married for the second time, it was the second marriage for both of us, and my husband and I both had done the big weddings. So we got married in the Elvis chapel downtown."
That was in 2006, and Kessler and her husband were driven down the aisle in a pink Cadillac. But, she says, the not-quite-classic -romantic setting of her own wedding didn't disillusion her fans.
"I write paranormal romance," she says with a laugh, "and I didn't get married to a vampire."
All of the authors say they write romances mostly because they've always been fans of the genre themselves.
"I had been writing for fun for a really long time," says Kessler, whose "Night" series kicked off with 2012's award-winning "Night Walker." Her new "Moon" series — featuring shape-shifters and werewolves, and set in Reno with occasional trips to Las Vegas — kicked off in July with "Moonlight."
During a trip to New Orleans for a (non literary) trade show, Kessler had her palm read. As the palm reader walked her to the door, she unexpectedly asked if Kessler happened to be a writer.
"I told her, 'No. I write for fun.' She said, 'You're going to be a famous writer someday,' " Kessler says.
"I had always been an avid reader, but I didn't think I could write anything long enough to be a novel. But she planted that seed, and I couldn't stop thinking about it."
Maxwell says she had started reading "the greats" — Nora Roberts among them — in high school, and got hooked on the upbeat endings romances offered.
"I have a theory that real life is hard enough, and if I'm going to want to read something to escape, I don't want to be depressed or scared," she says "I want to believe in love."
Scott remembers reading romance novels "for as long as I could get away with it, which to me includes reading some of my mom's romance novels in the closet with the door closed so she would not know I had gotten them," she says with a laugh.
The third book in Scott's Bencher family adult romance series — which began with 2012's "Rules of Negotiation" — will be out in October, and the third book in her young adult/urban fantasy "Talents" series will be out around Christmas.
Scott actually wrote her first romance novel in high school. "It was terrible, of course. I thought it was great," she says. "But it never really occurred to me that it could be an actual career."
Eventually, Scott became a lawyer — she no longer practices, but teaches business and environmental law — and, with nothing to do while working a "very boring" hearing in Anchorage, Alaska, picked up "a trashy romance novel" at the hotel concession shop.
"That kind of re-sparked this passion I had as a kid," Scott says.
Today, readers can find within the genre pretty much any permutation of romance, and involving pretty much any sort of creature, they might desire. But Maxwell says all come down to "a story about two people trying to come together and overcome their past, and their present, and then with a happily ever after."
"In a romance, the story focuses on the relationship and how it progresses and how it regresses," Maxwell says. "There are times when it goes one step forward and two steps backward, and there is a dance between the two characters. That story line is what takes the reader through and keeps them turning the pages."
Even if the circumstances that surround the characters can be grim. Kessler describes her own paranormal romances as "very dark" with "scary moments." But, she says, "I make a bargain with the reader that no matter how bad this gets, they are going to get a happily ever after."
"As a writer, that's crucial for me," she adds with a laugh, "because I really do torture my characters."
Contact reporter John Przybys at jprzybys@review journal.com or 702-383-0280.
PREVIEW
What: "Red Hot Romance Authors Galore!"
When: 7 p.m. Tuesday
Where: Clark County Library, 1401 E. Flamingo Road
Admission: Free (507-3459)